Tottenham Hotspur's striker, Harry Kane, is delighted to have ended the year 2017 scoring a hat trick for his team in Tuesday's 5-2 win over Southampton.
Kane now holds the most goals for club and country in 2017 with 56 goals scored ahead of Lionel Messi (54), Edinson Cavani (53), Robert Lewandowski (53) and Cristiano Ronaldo also on (53) goals.
He also surpassed Alan Shearer's 22 year old goal scoring record for the most goals scored in a calendar year taking his tally to 39 in the English Premier League in 2017.
"It was hard not to think about it, being level going into the game. I wanted to win the game, but of course I wanted to score as a striker. Getting that record was a great feeling," Kane told BBC Sport.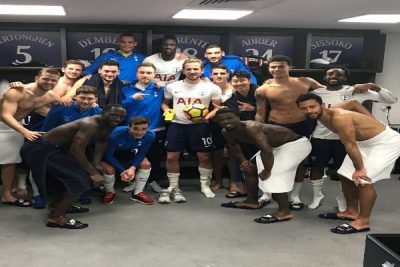 "It has been a fantastic year. To get compared to those players – the Messi's and Shearer's – is what it is all about. To get another hat-trick is a great way to end the year.
"It is always about improving every year. That's what I always have done throughout my career and it is what I will continue to do.
"I've improved physically – recovery for games, getting ready for each game, eating right and ice baths. I feel good and sharp and at my bet at this busy period.
"They are fantastic players here. It's fantastic to play with them. We're a hard team to stop and I said to them before the game to try and set me up and they did that, so I'll have to take them out for dinner."
Kane, also revealed his disappointment at his team conceding twice on his memorable day.
"That is probably the only disappointing thing – that we conceded two goals – but we scored five and end the year on a high. Hopefully 2018 is even better.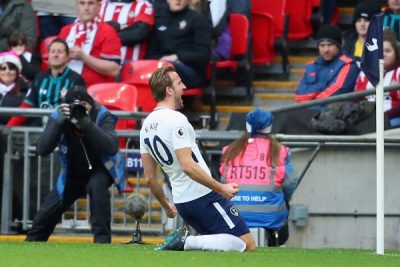 "I need to find a room, at the minute they are all just stored in a cupboard at home."