By Babatunde Alao:
Defending champions Complete Sports have again qualified for the final of the 2018 Bet9ja Lagos SWAN Cup and will be seeking to retain their title when they take on Community Watch today (Friday) at the Legacy Pitch of the National Stadium.
In the quarter finals played on Thursday, the Ojeagbase Bombers lived up to expectations and easily destroyed Unilag FM 5-1 with Joseph Ambrose grabbing a hat trick while last year's top scorer, John Chijioke grabbed a brace in the win.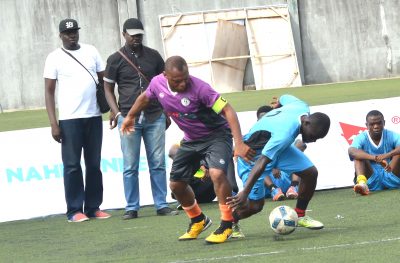 The semi-final which paired Complete Sports against Sports Vision who had earlier edged out The Nation newspapers on penalties was however, a different ball game as the match was keenly contested by both sides.
Complete Sports took the game to Sports Vision and deservedly took an early lead through Michael Ekezieh who riffled home a rising shot that beat the goalkeeper.
The opponents fought back and threw everything at the defending champions in their bid to get an equaliser but skipper Julius Ojeagbase marshalled his players to soak up the pressure to end the first half with a goal lead.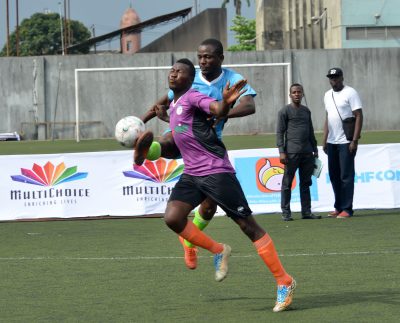 Both teams came on even stronger in the second half with Complete Sports getting the opportunity to increase their lead.
Sports Vision lost the ball deep upfront in attack and Complete Sports launched a counter-attack with Chijioke and Ojeagbase finding themselves in a 'two-to-beat-one' situation with the opposition defender. Chijioke however, frittered away the chance as he opted to dribble and failed to beat his man instead of passing the ball to an unmarked Ojeagbase.
The defending champions would pay for that missed opportunity midway into the second half as Ekezie got a second yellow card and was sent off after obstructing a Sports Vision attacker who was through at goal.
The opponents began to mount ceaseless pressure and it became difficult for Complete Sports to hold their play together as the centre referee took time before allowing another player to replace the red-carded Ekezie. In that hiatus which left Complete Sports vulnerable with a man short, it was no surprise thereafter as Sports Vision used the opportunity to eventually score the equalizer late on, and forcing the game into penalty shoot-out.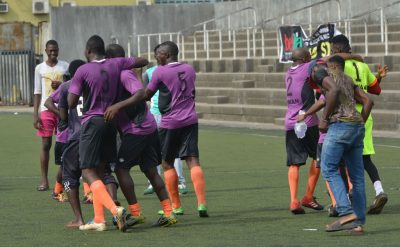 But luck later smiled on Complete Sports as goalkeeper Friday Godwin's heroics made the difference. Godwin scored one and saved two penalty kicks as Sports Vision were beaten 5-4 in the shoot-out.
Complete Sports' opponent' in the final, Community Watch got there by beating Top Radio in quarter-finals and then Radio Nigeria in a penalty shootout in the semi-finals.
The competition sponsors, Bet9ja has provided new branded jerseys to all the semi-finalists which will be used for the third-place and final games on today (Friday).