In an exclusive interview with Completesportsnigeria.com's SAB OSUJI, Former Nigeria left-back, Ben Iroha appraises the Super Eagles under Samson Siasia, and concludes that the stopgap coach will succeed in leading the team to 2018 World Cup.
The onetime Vitesse of Holland defender and 1994 Nations Cup winner, insists Sunday Oliseh resigned at the wrong time as Super Eagles coach. Iroha also takes a swipe at NFF's pronouncement to shut local coaches out of senior national team job. Recalling Stephen Keshi's achievements as Super Eagles coach. Iroha advises that Samson Siasia should be given the job on permanent basis, noting that with full support, he can qualify Nigeria for the 2018 World Cup. Excerpts…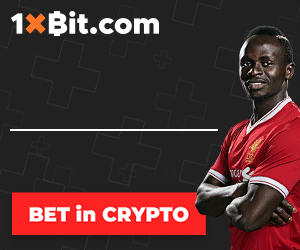 Coach Ben you are welcome back to Nigeria after spending some time in the United States of America
Thank you my brother.
Did you watch Super Eagles match with the Pharaohs of Egypt on Tuesday night in Alexandria, Egypt?
Yes, I did. I was lucky to have arrived a bit earlier before the kick off time, so I watched the game.
What can you make out of the Eagles' performance on the night?
I must be very honest with you, the Eagles were very unlucky to lose the game. I believe they played well even though there was no real bite from the strikers, hence they could not score. But overall, their play was okay and if result had come our way, it would have been very nice.
Now the reality of it is that we didn't win and we are not going to the 2017 Nations Cup finals in Gabon.
That's very sad. Nigeria will not be participating in the 2017 Nations Cup. It's so painful because it will be the second time in a row that the Super Eagles missed the championship. After winning the Cup in 2013 when Keshi led the squad, we failed to qualify for the 2015 edition to defend out trophy. And now we are not going to be part of the next championship in Gabon, I must say it is very painful.
So what really went wrong? Why this sudden twist in fate and fortunes for the Super Eagles?
I don't know where we fell short. For sometime now, I've not been fully monitoring the team and their games because of my travels. I can't place a finger as to where we started this decline. But of course, if we had won in Kaduna during the first leg, things could have been better because we would have needed just a draw in the return leg match in Egypt. But even with a defeat in Egypt as it turned out on Tuesday, a win in Kaduna would still have somehow kept us in contention. But like I said, I don't know how the team started and went this far behind, five points behind Egypt, so bad and painful, I must say. It's not good for us. This is the second consecutive time we'll be missing the championship and will just have to be watching others playing. Not making the Nations Cup finals for the second consecutive time is not good for a country like Nigeria.

Who are we to blame in all of this? Is it the NFF that had dispute with coach Sunday Oliseh which made Oliseh to resign? Could it be Oliseh himself that perhaps chose the wrong time to quit or can we hold transit coach Samson Siasia accountable? Tell us, who among the trio got Nigeria ioto this mess?

Well, I don't know the real reason why (Sunday) Oliseh quit. It's only himself and NFF that know what went wrong between them. Perhaps there is something between them that they have not told the Nigerian public. However, truth be told, I would say he quit at the wrong time, very, very wrong time. He was building a team. I watched their game against Indomitable Lions of Cameroon which the Eagles won 3-0 in Germany, it was an excellent game. That game was after they lost to Congo, they came back strongly to defeat Cameroon 3-0 and I said, yes, the real Eagles are back. This is the Super Eagles we want and have been clamoring for. I believed he was building something good but before we knew it, he quit just before preparations towards two crucial games against Egypt. This affected the momentum towards the whole thing, even the players were affected too. This is part of the problem, no doubt. It's central to reason we didn't qualify.
NFF said immediately after Oliseh's resignation that they will no longer hire a Nigerian coach for the Super Eagles, and that they will be contracting foreign coaches for the senior national team. What's your take on this?
I don't think this is the right statement NFF should make. It is not the proper decision to take if it is true that NFF said this. Stephen Keshi did very well as an indigenous coach. Aside his successful career as a captain of Super Eagles during which time he won the Nations Cup in 1994 as player, he also went to the World Cup as Super Eagles captain in 1994. Then as coach, he also won the Nations Cup in 2013, 19 years after Nigeria won the Cup in 1994.
Keshi also qualified the Super Eagles for the 2014 World Cup in Brazil and led the Eagles to a good outing, even though we did not go far. He also led the Eagles to the FIFA Confederations Cup in Brazil in 2014. In addition, Keshi qualified Nigeria for her first CHAN tournament and even came back with a bronze medal. So I believe he did very well and I don't expect any foreign coach to do much better than what Keshi has done as an indigenous coach.
But if they insist, let them bring an experienced coach like Clemens Westerhof who would be like a father figure to supervise other indigenous coaches in Nigeria. It may not be Westerhof as a person but someone who has been here before. It could be Jo Bonfrere or any other coach. Such expatriate coach is not coming to coach the Eagles, but supervise the Nigerian coaches employed by the NFF. That's my opinion. I'm not telling them what to do, but I feel that's what is good for our football for now. To say you won't employ Nigerian coaches for the Super Eagles again, is not appropriate.



How feasible could this be?
It is possible. Let us look at what Holland is doing at the moment. They have an ex-international as senior national team coach. They also have about three other ex-internationals lined up so they exchange ideas and opinions; that's all. On match days, these other ex-internationals won't sit on the bench with the coach; they sit among the crowd or in the state box because sometimes you see the game better from among the crowd.
Holland is not having any foreign coach and remember our football development as it were came from there. The Dutch coaches came here and developed us and that accounted for how we won the 1994 Nations Cup under Westerhof and played in the World Cup for the first time and became No. 5 football playing nation in the world then in FIFA ranking . We also won the 1996 Atlanta Olympic Games football gold under Jo Bonfrere all because of the Dutch connection, so we play like the Dutch people. We should look at what they are doing and try to emulate them. Danny Blind, Van Nistreloy, Marco Van Basten all on one bench with another coach as head, why can't we do something like that? Have three or four ex-internationals under one supervising coach with each one assigned a specific role as in attacking, defensive, midfield or goalkeeping duties.



We have heard Bonfrere Jo has indicated interest in handling Super Eagles again, but we've not heard about Westerhof probably because of age reasons. Would you love Bonfrere to come back?
Of course yes. Why not? I would welcome him as a supervisor as I said earlier. He should supervise other coaches based on his experiences and achievement. He worked with Westerhof and we won the Nations Cup. When Westerhof left, he won the Olympics. You see, we do better under Dutch coaches. We've brought German coaches and it didn't work out well. We tried coaches from some other countries and nothing good came out of it. So why can't we bring the Dutch back again? We're used to the Dutch style and all of that. At that time most Super Eagles players were in Dutch clubs, Ajax, Vitesse, Roda, Go Ahead Eagles and all of that. We came back to the national team and did very well. So I believe they should contact Bonfrere or Westerhof, any of them that is ready to come and supervise coaches that will work with the senior Nigerian national team.



Some Nigerians believe Samson Siasia can do the job given what he has been able to do with the team in the last two games with Egypt despite the defeat in Alexandria.



Yes, Siasia is my colleague. He's been there before. This is his second missionary journey to the Super Eagles. He has coached the U-23 team, reaching the Olympic Games final in Beijing 2008. He has also handled the U20 national team and reached the FIFA U-20 World Cup final too. The boys trust him, they respect him as well because he has played at the highest level. Yes, he can do it, if they give it to him. Like I said earlier, they should bring some ex-internationals to work with him so they can always rub minds and share ideas. The NFF should make each person's role obvious and sound it very clear no one is there to take another one's job. That no matter what, Siasia is the head coach, he calls the shots and that the others are there to help him and that on game day, none sits on the bench with him, they will sit among the crowd or state box. This is what some big clubs do because you see more from the top. Some can even go out and scout for him. So for me, that's how it should work.
Do you believe that Chad's withdrawal from the qualifiers also affected Super Eagles inability to make it to the 2017 Nations Cup?
I don't think so, it didn't affect Egypt. If Egypt had not drawn the game with Eagles in Alexandria, they would still have been on top of the group. So why couldn't we start on time to stay on top of the group because you know that in African football – anything can happen.
At the very least, Super Eagles could have made it via the best losers.
Yes, but then it is unfortunate that Chad pulled out, so we should forget about the 2017 Nations Cup.
So, what next?
We've got to go back to the drawing board and rebuild again. And this starts with keeping Siasia thereand give him a chance. The 2018 World Cup qualifiers start very soon. We don't have time on our hands. Let another coach be given the Olympics team so Siasia can concentrate on the Super Eagles job because it will really be a big mess if we don't make it to the (2018) World Cup too. We must start the preparations now and the first step is to appoint a coach right away. Let's put behind us the AFCON non qualification because it's gone with the wind and plan for the coming World Cup. If you want to put Siasia there, go ahead and get the people who will work with him.



Thank you very much for sharing your views with us. Hope you oblige us when next we call on you?
You are welcome.
Copyright © 2021 Completesports.com All rights reserved. The information contained in Completesports.com may not be published, broadcast, rewritten, or redistributed without the prior written authority of Completesports.com.