Former Super Eagles star Mutiu Adepoju is the Spanish La Liga Ambassador in Nigeria. In this interview with Completeportnigeria.com's KAYODE OGUNDARE, the ex-Real Sociedad of Spain midfielder talks about the forthcoming GOTV MAX Cup international friendly between the Super Eagles and La Liga giants Atletico Madrid on May 22 in Uyo as well as the partnership agreement between Nigeria's League Management Company (LMC) and their Spanish counterparts…
How did the deal for Nigeria to play Atletico Madrid come to be?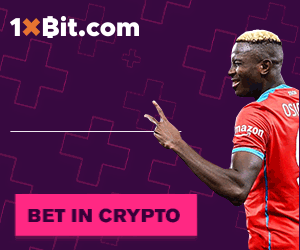 It is the result of a partnership agreement signed between the League Management Company and La Liga few years ago. By bringing a powerhouse like Atletico Madrid, La Liga has demonstrated the pride of place that Nigerian football occupies in its scheme of activities. We are doing everything for the Nigerian fans and to get everybody familiar with the best league in the world. This friendly match is just one of many more to come.
How long is this deal between the LMC and La Liga supposed to last for?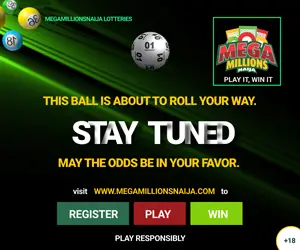 It was an initial five-year deal but La Liga is not planning to leave Nigeria in a hurry. The relationship is bearing fruits already and we planned to stay for a long time. We have an office here, employ Nigerians and discharge our duties as good corporate citizens. So I think it is a long-term project and both parties are satisfied.
In what other ways will Nigeria football benefit from this partnership?
The La Liga deal is a total package which includes providing visibility for Nigerian football and helping in youth development and access to global best practices in sports administration. It also includes capacity building for administrators so that the league can grow and catch up with the rest of the world in the shortest possible time. Kudos to Multichoice and GOTV for also partnering us to make this Atletico game possible.
Is La Liga also benefitting in this partnership or is it a one-sided affair?
No, definitely not. We are not looking at this in terms of naira and kobo but definitely there are benefits to be derived from both sides. La Liga will also benefit commercially and by providing access for Nigerian players to play in the Spanish La Liga which in turn will help to strengthen the league. So it is a win-win for everybody.
Talking about players, when can we expect to see the first direct transfer from the Nigerian League to La Liga?
It's a gradual process which has begun already. We are strengthening systems and processes so that the quality of players produced from the Nigerian league can be better. La Liga is gradually having a better knowledge of Nigerian football too. Don't forget that in 2016 an NPFL Selected side went to Spain and played quality friendlies including against this same Atletico and they narrowly lost to a late goal. This shows that the gap is closing and very soon it will not only be possible, it will also be easy for players to directly transfer from the NPFL to La Liga. Already we saw some Nigerian players move to La Liga from other European teams last season so it should not be far off to have some going from home too.
Can we expect to see a full strength Atletico Madrid side or is it the reserve team that will play against Nigeria?
Of course it will be the first team of Atletico that will come. Like you know they are playing the Europa League final against Marseille on Wednesday and they will get ready for the trip to Nigeria immediately after. Apart from anybody who may be injured or those who are World Cup bound with their countries, you can expect to see the full team with the technical staff led by Diego Simeone. I know FIFA sets aside a number of days for players to rest between end of the season and when they start World Cup preparations so some players may fall in that category and not be included but Nigerians can be sure that the team will be full strength.
Copyright © 2021 Completesports.com All rights reserved. The information contained in Completesports.com may not be published, broadcast, rewritten, or redistributed without the prior written authority of Completesports.com.