Courtesy of our beloved partner on Football Weeks, Ojo Olayiwola, we share light on how Africa nations performed at the ongoing FIFA World Cup finals in Russia.
The World Cup 2018 has been one of the most memorable tournaments in living memory, and with only one goalless draw out of 54 games so far, it's easy to see why. VAR has had a very positive impact on the competition, although it wasn't without its talking points. The final 4 teams make the World Cup look more like the European Championship, as only France, Belgium, Croatia and England remain. While there were some impressive performances, no African side made it through the group stages. We have taken a look at how they fared:
Egypt
Egypt had to wait 28 years to reach their third World Cup, and they pinned a lot of hope on their star man, Mo Salah. Unfortunately, Salah's injury in the Champions League final meant that he wasn't fit enough for the first match against Uruguay, and they ended up losing the game in stoppage time. Salah returned for the next 2 matches, but he was clearly not fully match fit, despite scoring a goal in each game. Many Egyptians were expecting a consolation victory against Saudi Arabia in their final game, but they also lost this in the dying stages to round off a bitterly disappointing campaign.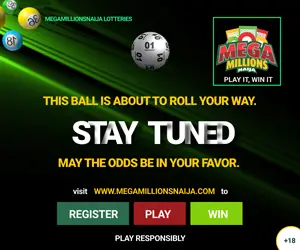 Nigeria
Nigeria's first game against Croatia ended in a 2-0 defeat, but they were able to give themselves a fighting chance after beating Iceland by 2 goals in the second match. Nigeria's midfield pairing of John Obi Mikel and Leicester's Wilfred Ndidi helped them control the game, and the coach's decision to replace Ighalo with Ahmed Muso paid dividends as he scored both goals. The decisive match against Argentina was a very close affair, but Marcos Rojo's goal in the final 5 minutes ensured that Argentina would finish second, ahead of Nigeria.
Senegal
Senegal were perhaps the most promising African side in the competition, and only missed out on qualification because of new FIFA fair play rules. To put it bluntly, Senegal missed out on the knockout stages because of a yellow card that they received in injury time from the previous match! The West African nation put in a very impressive display against Poland, and were involved in an entertaining draw with Japan, but defeat to Colombia meant that it was Japan who would steal second spot.
Morocco
Despite finishing bottom of Group B with only 1 point, Morocco can hold their heads up high as their performances definitely deserved more than their results. Having said that, the North Africans were guilty of missing glorious chances in all 3 matches, and were punished by Iran in the final minute of their encounter. They had the lion's share of possession and chances against Portugal, but lost out to a single Ronaldo header, while they were leading Spain for most of the match until VAR reallowed Iago Aspas' clever flicked goal.
Next up at the tournament, Croatia up against England in a contest that will be history for whichever side that won the on Wednesday evening. As the two team prepare themselves for a date that will make history, take a closer look at the match preview, team news and predicted tactics as well as players to watch out for in this crucial clash on Football Weeks.
Copyright © 2021 Completesports.com All rights reserved. The information contained in Completesports.com may not be published, broadcast, rewritten, or redistributed without the prior written authority of Completesports.com.