I AM not the author of the above headline. The author is "World Cup Daily," a special publication of the USA 1994 World Cup organizing committee.
The day after Nigeria were knocked out of the 1994 event, World Cup Daily came up with that cover headline to depict how Nigeria had come so close to eliminating powerhouses Italy in their second round clash at the Foxboro Stadium in Boston, but couldn't finish them off.
The Super Eagles had led the Italians for most of the game through a 29th minute goal by Emmanuel Amuneke. But with just two minutes left to play, Roberto Baggio equalized for Italy and also scored a penalty in the ensuing extra time to send Nigeria packing by 2-1.
The Africans can't (couldn't) grab the win even when it was there for the taking, World Cup Daily editors rightly concluded. They summed it up creatively with the headline AFRICAN'T.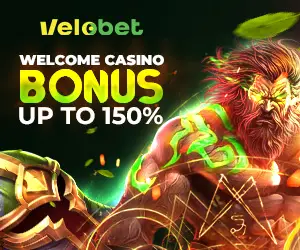 It was USA '94 all over again for Nigeria last Monday in Brasilia as the Super Eagles were knocked out of the Brazil 2014 World Cup by France. The Eagles dominated the 1998 World Cup winners for long periods and had French fans in the stadium and around the world genuinely worried about elimination. But the Nigerians failed to convert their dominance into goals. That allowed the French to fight their way back and win the game 2-0 by two late goals on two errors by the Nigerian defence.
Once again, the Africans can't (couldn't) grab the win even when it was there for the taking. They paid the price with their elimination.
Coincidentally, Algeria, the only other African team to reach the second round at Brazil 2014, were also eliminated 2-1 by Germany the same day Nigeria lost to France. It was indeed a totally "African't" day.
But my focus, obviously, is the Super Eagles. Coach Stephen Keshi blamed his team's elimination primarily on "biased officiating" by American centre referee Mark Geiger. Keshi's argument is that Emmanuel Emenike's first half goal that was controversially disallowed for offside would have changed the course of the game in Nigeria's favour. But when he sits down to review the whole game dispassionately, he will see that his team had several other opportunities to win the game which they did not seize upon.
The Eagles dominated ball possession by 56% to 44% in the first half but couldn't make it tell. They finished the match with a slight 51% to 49% advantage as France fought back in the second half. But, on the most important and decisive statistics which are shots taken, shots on target and goals scored, it was France that did the business. Nigeria's goalkeeper Vincent Enyeama was far busier on the day than his French opposite Hugo Lloris.
My verdict is that the Eagles came up short due to a lack of cutting edge in attack. They were very well organized in defence and they moved the ball around the midfield quite well which scored them high in ball possession. But the attack was rather blunt as they never mounted any sort of sustained pressure on the French defence.
Emenike and Osaze Odemwingie who were the pivots of the Nigerian attack spent more time chasing balls on the flanks and in midfield. And when they looked up with the ball at their feet, they found no teammate in the French 18-yard box because they themselves should have been there in the first place. In the event, Lloris was rarely called upon to make any important save.
In sharp contrast, Enyeama was busy all day as France seized upon every opportunity they had to pour forward. They were outplayed in the first half, but Paul Pogba still managed to bring the best save of the half from Enyeama with a smart volley after Mikel Obi was robbed in midfield and France countered. In the second half, France upped the ante and, towards the end, it was only a matter of time before they scored.
Losing is painful, but it is even more painful when you feel you could have won or you had the chance to win. I imagine that is the feeling most Nigerian fans would have come away with after the loss to France. Thinking about it hurts more and more. But then, we have to look at the bright side and move on.
The bright side of Nigeria's performance in Brazil is that the Eagles won a football match at the World Cup for the first time in 16 years. They also qualified for the second round of the Tournament for the first time in 16 years. These might look like little or no achievement, but then you ask why we had not managed to scale those "little heights" in all these years.
On a personal note, I am not too disappointed by Nigeria's overall performance in Brazil. Soccertalk readers will recall that I tipped the Eagles to finish runner-up to Argentina in our first round group and qualify for the Round of 16. Once that was achieved, I knew that any further progress would be a bonus.
Let us face it, these Eagles are a relatively young team. Bar the 100-capped captain Joseph Yobo and Enyeama who made their World Cup debut at Korea- Japan 2002, Odemwingie and Mikel Obi, the rest of the squad are first timers with little or no experience to fall back on. Keshi only started putting the squad together just over two years ago. Compared with many past Nigerian teams that were even more talented and more experienced, this team has achieved a lot in a very short time, winning the Africa Cup of Nations last year in South Africa and breaking a 16-year-old jinx at the World Cup.
It would have been very nice if they had set a new Nigerian record by reaching the World Cup quarter-final for the first time, especially as the chance was there against France. But that chance is gone now, and we have to look again to the future.
KESHI QUITS; HAS HE, HASN'T HE?

STEPHEN Keshi must love keeping Nigerians guessing about his post as Super Eagles coach after a major tournament. After the Nations Cup win last year, he told a South African radio station that he had resigned his post. He later changed his mind even though the Nigeria Football Federation (NFF) insisted they never received a letter of resignation from him.
At the jam-packed post-match conference after the game against France in Brasilia on Monday, I specifically asked Keshi what his next step would be now that Nigeria had been eliminated from the World Cup. "I'm going home to see my family," he said. "I have not seen my wife and children for about three months now."
I was not satisfied with his response so I raised my hand again. I wanted to put the question more directly on whether he was going to stay on as Super Eagles coach or step down. Unfortunately, the FIFA conference moderator did not recognize me again. "Only one question per journalist," he insisted.
I shall wait until Keshi communicates a formal decision on staying or leaving to his NFF employers before making any further comment on the subject. I will also be watching how the NFF will handle the matter, considering the fact that the qualifying matches for the 2015 Africa Cup of Nations start a few months from now in September.
But if I'm asked, my personal opinion is not a secret. Keshi has done a fantastic job and I want him to stay on.
THANK YOU, YOBO!
UNLIKE Keshi, there's no speculation about Joseph Yobo's status. He announced to journalists at the Mixed Zone after the France game that he had played his last match for the Super Eagles.
I have nothing but praise for Yobo for the way he has conducted himself throughout his national team career. Beyond his performances on the pitch, I had a personal encounter with him when Complete Sports had some differences with him and he was such a gentleman.
Yobo told me he was leaving it to the NFF and Nigerian journalists to decide what he deserves for completing100 senior caps. I will say straight away that the least the NFF should do is to arrange a testimonial match for him. Any other recognition may follow.
NO, ENYEAMA, NO!
GOALKEEPER Vincent Enyeama has indicated that he may also have played his last game for Nigeria. He told SuperSport's Colin Udoh at the Mixed Zone that he needed to consult with his wife before deciding whether to continue to wear his gloves for Nigeria.
If Mrs. Enyeama is reading this, please tell your husband that Nigeria still needs his services and he shouldn't even think about leaving now. At just 31 years of age, Vincent is a very young goalkeeper and his agility suggests that he still has many years ahead of him. He is also the natural successor as captain of the national team. I hereby add my voice to the hashtag, #EnyeamaMustStay
Copyright © 2023 Completesports.com All rights reserved. The information contained in Completesports.com may not be published, broadcast, rewritten, or redistributed without the prior written authority of Completesports.com.