By Johnny Edward:
Super Eagles defender Ola Aina has explained why he joined Torino, revealing that two Italian football icons Antonio Come and Walter Mazzari played crucial roles in his move to the Turin club, reports Completesportsnigeria.com.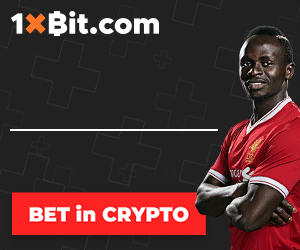 Aina joined Torino on a season loan from Chelsea in the summer and revealed it was a recommendation of his former boss Antonio Conte and his discussion with Walter Mazzari that lured him to the Olimpico stadium side.
"I did join Torino because I spoke with Mazzarri," the Nigeria international revealed in a live press conference in Turin monitored by CSN.
"He (Mazzarri) told me he wanted to help me grow in my career, for my way of playing football. I had understood that he really wanted to work with me, and wanted me in Turin, which has a great story by the way. I'm at the top in Italy, I could not say no.
"I did not know Torino were tracking me for a while until I arrived here. I only discovered here that the club's Sporting Director, Gianluca Petrachi had been in talks with Antonio Conte as regards me.
"For me, it was always great to train with him (Conte) and he gave me my Chelsea debut and I respect him a lot."
The 22-year-old defender also admits that he still has a lot to learn in the game and reveals that the English Premier League is more physical than the Italian Serie A but the later is more tactical.
"I think that tactically, I have something to learn. And staying here can help me a lot. And then I also think that I can learn to score more, and do some assists more frequently for my teammates," Aina stated.
"The EPL is really very physical, for most of the games you have to be very fast. Here (in Italy) it is slower in some phases of play, it takes a lot of tactics, we need to think more about what we do."
"I started as a more offensive wing. Over the years they have set me back as a defender. I think the module here can allow me to do both phases well. I try to re-propose what the coach will teach me and to do it so that the team can benefit."
He however,l keeps mum on his future despite admitting settling in well at the Serie A club.
"Yes, now I'm on loan here and I'm very happy. I would not change my decision to come here. In the future, I can't say if I will play here, in Italy, in Turin or somewhere else. You never know what the future holds. But here I feel at home.
"Before coming here, I spent a couple of years in Italy on holiday. In Naples, in particular, with my friends. It seemed to me that I already had a taste of Italian culture."
Ahead of Sunday's game against Napoli, the 21-year-old defender hopes that the team bags the maximum points, but admits the clash will be tough.
"We will face them on Sunday, and it will be a very difficult match," he said
"Because we know how difficult it can be to challenge them. They are a great team, but we always put our heart, work hard, and I expect a good game from everyone. And maybe we can bring home the three points in front of our audience."
"It's hard to say now. I think we have a great team, and we understand it from how we work. We think about the game after game, and we hope to finish in a good position."
Torino are currently 10th in the Italian Serie A table with five points from four games.
Copyright © 2021 Completesports.com All rights reserved. The information contained in Completesports.com may not be published, broadcast, rewritten, or redistributed without the prior written authority of Completesports.com.