Nigerian 'gold winners  in the weightlifting event at the ongoing Commonwealth Games, Chika Amalaha has been stripped of her  medal a week after failing a drugs test in Glasgow.
It was confirmed on Friday that the B sample analysis, requested by 16-year-old Amalaha, had returned another positive result and that made it inevitable she would lose her title.
At a hearing of the Commonwealth Games Federation court, it was confirmed Amalaha would be disqualified, a CGF spokeswoman confirmed to Press Association Sport.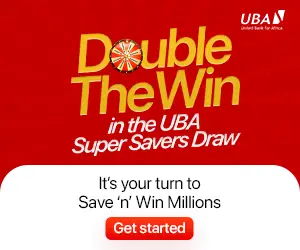 The spokeswoman, promising a full statement from the CGF later, said: 'It is correct that she has been stripped of the gold medal.'
Amalaha went through doping control after her victory in the 52kg class at the Clyde Auditorium on July 25, and the results showed traces of diuretics and maskings agents.
CGF chief executive Mike Hooper said earlier on Friday: 'I can report that the analysis on the Nigerian weightlifting Chika Amalaha's B sample has been completed, and this has confirmed the analysis and finding of the A result.'
The CGF disciplinary hearing was chaired by the federation's president, Malaysian Prince Imran.
Their decision brings a sorry saga to its natural conclusion, with Amalaha having provided an early feel-good story before the full context of her achievement was revealed.
She had set Games records in her weight category in both the snatch and overall elements, and said afterwards: 'I'm absolutely delighted. I wasn't coming here to go for gold, I just wanted to break my own record. I'm so happy that I'm going home with gold in my first Commonwealth Games.'
Amalaha spoke of the 'pain and dedication that got me here', yet Tuesday saw the announcement of her failed drugs test.
World Anti-Doping Agency president Sir Craig Reedie expressed his shock on Tuesday that someone so young should have failed a doping test, saying: 'I am very disappointed that somebody as young as that appears to have committed an offence at a multi-sport event like the Commonwealth Games.'
Drug use in weightlifting has begged questions over the sport's continued participation in the Commonwealth programme.
Nigerian weightlifting also has a history of drugs offences.
The Nigerian Weightlifting Federation was suspended for repeated doping violations by the International Weightlifting Federation in 2001 and banned from competing in the following year's Manchester Commonwealth Games.
Copyright © 2023 Completesports.com All rights reserved. The information contained in Completesports.com may not be published, broadcast, rewritten, or redistributed without the prior written authority of Completesports.com.