Emmanuel Amuneke scored twice off the bench to help Nigeria's Super Eagles overcome Zambia 2-1 to win the 1994 Nations Cup in Tunisia. Two years later, his goal against Argentina in Atlanta 1996 Olympic Games final helped the U-23 team win the gold medal, first by any African country. In 2013, he assisted Manu Garba to win the FIFA U-17 World Cup and was in charge two years later when Nigeria defended the cup in Chile. Apparently in recognition of these performances, Eziokel Community, his home town in Eziobodo, Owerri West, Imo State, conferred him a chieftaincy title on Tuesday December 27 as (The Hand That Lifted a Nation) Aka Welitere Mba 1 of Eziokele.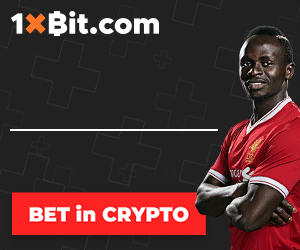 The 1995 African Footballer of the Year spoke to Completesportsnigeria.com's SAB OSUJI moments after he was conferred with the chieftaincy title by HRH, Eze Richard Ngozi Osuji Ezinwa, Eze Udo 1 of Eziokele Autonomous Community, Eziobodo, in Owerri West LGA Imo State, Eastern Nigeria. Amuneke spoke on his new status, journey in football, as well as about Super Eagles coach, Germot Rohr. Excerpts…
Complete Sports: How does it feel being a prophet recognized by his people following your conferment with a chieftaincy title by your own people?
Amuneke: I am not a prophet, but I thank God that my community found me worthy of such an exalted honour. Giving me a chieftaincy title means they love and appreciate me. It's a big honour which I never expected. It is not my making. It's not because I played football in the moon, Barcelona or wherever. What I have done is what God wanted me to do and which I believe he had programmed even before I was born.
I thank my people. I appreciate them. I thank the Eze-in-Council, and I thank Nigerians for their support. I will ever remain grateful to them. Instead of being rejected by his people, I have become a 'prophet' recognized and honoured by his own people.
I once told my wife that when I die I will not be buried in Europe. When I was leaving (for Europe), my father said, 'this road (football career) will be well with you'. I left with my legs and I am coming back home with my legs. Today, I think his words have come to fruition and I'm happy he's also alive today to witness it all.
Now you are a chief, meaning you are now a member of the Eze's cabinet. What challenge do you think this will pose to you especially marrying your traditional obligation with your football coaching profession?
I am still the same Emmanuel Amuneke. Nothing changes me. Every day life is full of challenges. But you have to draw a line between the two, and I believe there is nothing I have to do extra to please the Royal Cabinet or my people. What matters is asking God for wisdom.
It is not often that father and son are conferred with chieftaincy title by their community at the same time. Is it a distinction of the Amuneke family?
It is not. I don't think so. We are not the best family in Eziokele or Eziobodo. I don't even know our grandfather who gave us the name, Amuneke. But sometimes you are connected in spirit by the destiny God has designed. Every race is different, and in every race, not everyone will finish in first position. But only one comes first. We (Amuneke family) have to thank God for this.
You talked about leaving the village early because of football, could you shed more light on it?
Yes, as a boy growing up, I preferred football to food. Like I said earlier, God writes one's history. I was just 10 years when I left for Lagos all because of football. You know then, parents hardly love their children 'wasting' time playing football. But then, that was destiny because even while in Lagos, I engaged in street football before my breakthrough came. I have always told my coaching colleagues to make the right judgment in your selection. I am a person who believes in integrity and what I am today is the will of God. I played in the 1990s yet Nigerians still appreciate what I have done. It is God's making.
But some people call you 'football Messaiah' apparently referring to the fact that your goals helped Nigeria win 1994 Nations Cup and Atlanta 1996 Olympic Games Soccer gold. You also won the FIFA U-17 World Cup for Nigeria as coach. What are your thoughts on this?
Everything that is happening around me is the will of God. Yes, my friends call me Messiah. Although I appreciate the name given the reasons they offer for it as you have mentioned, but sincerely speaking, I am not a Messiah. It is only God that should be called Messiah. .

What have been your challenges in your rise to stardom?

As human beings, we all have challenges. Of course, I had challenges. I was operated on my knee several times with Doctors charging me huge sums of money. It was all as a result of injuries that my playing career was eventually cut short. But who knows, God used it to toughen me for the challenges of coaching ahead of me. Challenges make you whom you are. Challenges also guide you. What matters is asking God for wisdom.
Super Eagles coach, Germot Rohr, has played three games, and won all. What is your candid assessment of his performance, as well as the indigenous coaches?
It's unfortunate that we do not regard our own indigenous coaches. The Rohr we have today was developed and equipped by their (German) system. When you don't make provisions to develop people, you don't blame them. Football has changed a lot and it will continue to change. Our coaches should be given the enabling environment to develop our own players. It's not about foreign or local coaches.
Our objective should be to support whoever that is entrusted with our team and in this case, Rohr. We must give our coaches the chance to excel. Rohr has done very well so far, and needs the support of everyone. His success with the Super Eagles is Nigerians' success.
You don't accuse your coaches of not doing well when you don't make adequate provision for them to excel. Chief Kashimawo Laloko, Chief Adegboye Onigbinde, James Peters and many more are not just coaches but institutions. They try to uplift coaches in their little ways. But where have we put them? I don't know Rohr. I like him, and I know he will qualify Nigeria for the World Cup. Football is the only thing that makes Nigerians happy.
The year 2016 is almost out. Can you look over your shoulders and tell us your most disappointing moment of the outgoing year?
Not helping Nigeria U-20 qualify for the 2017 CAF U-20 AFCON still saddens me. I never expected losing to Sudan in Lagos, not after winning in Sudan in the first leg. I disappointed my people, Nigerians. I disappointed everyone. We won in Sudan and many Nigerians trooped to Lagos for the return leg match of the final qualifiers of the U-20AFCON to see the squad that won the 2015 FIFA U-17 World Cup in Chile the year before. You saw kids, families who still remembered the Eaglets performance in Chile and came out to cheer them. But it was not to be. It was like reaching the gate of Heaven but realized we were without the key to Heaven. It was difficult to take. Nigeria will not be at Zambia next year. Nigeria will not also be at the Republic of Korea in 2017 for the FIFA U-20 World Cup. I'm sad that I disappointed Nigerians. I disappointed my people. It's difficult to take….. (burst into tears which ended the interview).

Sportybet.com: Get Multiple Bonus and Enjoy the Fastest Payout In Nigeria.
Copyright © 2021 Completesports.com All rights reserved. The information contained in Completesports.com may not be published, broadcast, rewritten, or redistributed without the prior written authority of Completesports.com.