–Fast rising Super Eagles midfielder Michael Babatunde in this interview with JOHNNY EDWARD reveals how he redeemed his image after missing out on FIFA U-17, U-20 World Cups.
You narrowly missed out on FIFA U-17 team that won silver in Nigeria; you were also left out of the teams that qualified for the FIFA U-20 World Cup tournaments in Egypt 2009 and Colombia 2011. How did being part of the squad to the World Cup in Brazil make up for those misses?
It's been a long process and it's come at the right time for me. Brazil 2014 came a little bit early, as I just turned 21 but there was always an outside chance. I wasn't far away, though. And for me, the preparations for Brazil started the day I got the letter I was listed in the provisional squad for the World Cup in Brazil.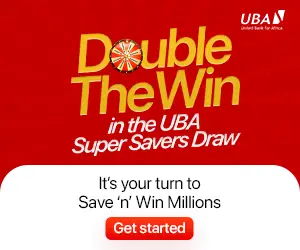 I didn't want to miss out on a major tournament like the World Cup in Brazil after featuring at the Confederations Cup, therefore I gave 120%. So, I can say I was a third time lucky. Making it to Brazil made up for those misses.
What was the level of competitiveness in the team when you arrived the Eagles camp in London?
The standard changes quite regularly over the years since I joined. It's always higher because every player wants to do something new to edge the other out of the team. And by the looks of things this year, making it for the Nations Cup as well, it's going to be much higher than previously, but I will start training really well once this POP is off at the end of the month.
I know the World Cup is the biggest stage but I played regularly for my team so I was in shape, in terms of the standard of competitiveness, it's just a case of believing in myself and sticking to the plan.
How did you react when you got the news of your inclusion in the team for the World Cup?
The secretary came into my room and asked me what name I wanted on my jersey and at that time in my head, I was already thanking God almighty for the opportunity. I was happy as I called my family to hold me up in prayer so I don't let them down.
Shola Ameobi was a good role model for me as he was my roommate in Brazil. He was always curious how ready I was for training, each time the call came.
To me, I felt like I must prove a point in each training session because I was the rejected stone that had to be the head corner.
.. And that was the result of the story when you were handed a starting role to play in the hole in a must win game against Bosnia. So walking down the tunnel, what went through your mind?
I either walk back as a hero or villain. And thank God I received the accolades for my performance. I knew that was my last chance and for a player who was harshly criticized for his inclusion in the team, I was self motivated to prove a point, like the rejected stone which became the head corner stone. My agent now calls me 'cornerstone'.
I'm a midfielder but I'm used to playing in different areas of the field so I can play in the hole, too. It was a new adventure for me and I'm going to work hard to help keep the Eagles at the top. I'll always be grateful to Stephen Keshi, Daniel Amokachi, Ike Shorunmu and Valere Handinou, they worked really hard to bring the team to this level. My first few days with my team-mates went very well.
Do you regret not scoring against Bosnia at the Mundial despite having three shots saved by Asmir Begovic?
Every player loves making the headlines for the right reasons and I'm not an exception to that. I feel I should have scored but I'm happy with the level of performance and I'm grateful to my coach Stephen Keshi who gave me a rare opportunity at the big stage to show my talent, I will ever be grateful to him.
The game against Argentina made your dreams a reality as you were on the same pitch with your role model. At what point where you scared of him and the Argentine team?
Scared ke? I wasn't oh! We had a target and that was not to lose so we could advance to the second round but we were unlucky to have lost the game and I sustained a wrist injury. We had a few words before the game and that was it. I proved myself even if I believed that we could have done a lot more to hurt them.
You missed the game against France and we lost 2-0. Don't you think you would have made the difference if you had featured?
I don't think so but I think my teammates gave their best. There are lots of great midfielders in the Eagles who can lead the team to success. I have to get used to the way they play and help the team too.
There were unconfirmed reports that the Eagles defeat to France was as a result of the players boycotting training two days earlier and that you all discussed the ratios on how the bonuses were to be shared?
I'm a young player and my motive was to cement my place in the team. I didn't step a foot out to discuss such issues.
With the raves you have received since putting up such performance at the World Cup. Are you not disturbed concrete offers aren't on the table for you?
I'm not club less so I'm not disturbed. Those clubs ready to meet my valuations are in talks with my agent. All reports linking me away are untrue at the moment but I will be making a statement in the coming weeks about my future.
So where exactly will you be playing if you decide to leave Ukraine?
I would love to move to England, Germany or Spain but first I don't qualify to play in England at the moment and secondly, the offers from the teams there aren't worth it. Thus as it stands now , I'm still a Volyn player until further notice.
Not many Nigerians get the opportunity to meet with the number one citizen of the country. What was the feeling like and what are your thoughts about meeting the President?
He showed concern about my injury and has provided all I need to get back to full fitness. I'm thankful to him and I promise to always give my very best whenever I dorn the national team colours. That moment will remain with me for a very long time. How I wished we finished in the semis!
So how are you enjoying your holiday in Nigeria?
Well, it's the opportunity I have to express my gratitude to my friends and well-wishers who kept faith in me and never let me down.
Thank you for talking to Complete Sports
You're welcome!
Copyright © 2023 Completesports.com All rights reserved. The information contained in Completesports.com may not be published, broadcast, rewritten, or redistributed without the prior written authority of Completesports.com.