Former Super Eagles defender, Celestine Babayaro has been speaking on Super Eagles World Cup campaign.

In this interview with football website SL10, the Atlanta 96 Olympic Gold medal winner hails Eagles keeper Vincent Enyeama's heroics, thumbs down NFF over Keshi's rumoured exit and other sundry issues…
What's your take on what went wrong with Nigeria at the World Cup?

A few vital things went wrong with the team; number one was a lack of depth in the squad, we had too many similar players in same positions so there was no variation in our style even when we needed to switch styles. Secondly, our defending wasn't the best in the two games we were truly tested, we conceded 5 times, we didn't do enough in defending set pieces, overall we lost to cheap goals, a team with a quality goalkeeper like Vincent Enyeama shouldn't concede such cheap goals.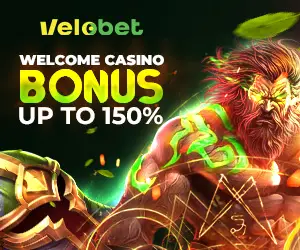 Enyeama's blunder led to the first goal in the game, what is your take?

I don't envy goalkeepers at all because their errors are more pronounced than their strength and saves. Let me tell you a goalkeeper is as good as his defence line, don't forget he is the last line of defence. He came and didn't get enough power on his punch and the ball dropped for Pogba. How on earth and why was Pogba free in the eighteen yard box with less than 10 minutes to go? Where were the players who were supposed to be manning the goal post in corner kicks? Other players made mistakes, Enyeama worked magic to save their blushes; he made one, a common error with goalkeepers, but no one was there for him. I don't belong to that school of blame-game on Enyeama.
How much was the row over unpaid bonuses a distraction in the build up to the France game?

Very big a distraction, it should have been avoided or handled better, issues like this dis-unites the team as a squad. I've been involved in such rows in the past and I can tell you in the midst of the row that led to their abandonment of training, some players would have contested the decision not to train, and that alone constitutes a crack in team harmony.
I stand to be corrected but that row over bonuses played a negative part in the loss to France.
In such a situation, what could a coach have done to prevent players from abandoning training?

That is where man-management comes to play and to a large extent, it's a test of how much the players regard and respect the authority of the coach. I wasn't there so I can't say categorically the role Keshi played to stop the boys from abandoning training, but as a coach, a training missed means a day's programme has gone a-begging which is never the ideal way to prepare for a big game, and that is why as a coach, you should do more than everybody in situations like that.
Where do we go from here now as a nation?

Count the gains and analyse the losses, knowing the Africa Nations Cup qualifiers start in earnest where we have a title to defend. Decide on Keshi's fate – is he staying or leaving? When is the next window? Are we playing a friendly game or not? Study the technical report and fashion a way to prevent the pitfalls or shortcomings noticed at the World Cup, football doesn't end with being ousted from the World Cup or any major tournament; rather it's an opportunity to better a fault.
Keshi, according to reports has resigned from his post as coach, is that positive or negative?

It's not yet official but I must say if it's true and the NFF wants him, they should persuade him to stay and continue, if they don't they should accept his resignation, if true, and appoint a new coach. But I must say Keshi's future could have been handled better. He went into the World Cup not knowing if he will stay after it or not, the NFF on their part did little or nothing to tie him down. Keshi on his part was non-committal towards staying after the World Cup with his contract due to run out in June or July after the World Cup, it should have been settled prior to the start of the World Cup, I won't say it's positive or negative now until there is an official statement on his future, you have to forgive me.
Some reports three years ago claimed you've gone bankrupt, how true is it?

I moved back to Nigeria in 2009 and I was declared bankrupt in England two years after having left the country. Yes I had property issues after the Global financial meltdown where prices of properties plummeted in the UK, the case for which I was declared bankrupt falls in that category but I'm doing well, my chains of businesses in Nigeria, endorsements, among others have kept me going and they will sustain me for a long time.
A lot of goals have been scored at this year's World Cup, what do you think is responsible for it?

It's amazing to see a lot of goals being scored at a tournament where we've witnessed the best goalkeeping in the history of the World Cup, but I will say it shows teams are not afraid to attack against the big guns leaving space behind for strikers to pounce. The beauty of football lies in goals, a good thing to see them being scored regardless of if teams are defending badly or attacking fiercely.
Finally, who do you think will win this year's World Cup?

It's never been this close before and a rare thing to see the European teams struggling, home advantage might work in Brazil's favour but it can also destroy them as well, I think Argentina, Germany and Netherlands will all be worthy winners if they win it. It's among these teams, I think.
Copyright © 2023 Completesports.com All rights reserved. The information contained in Completesports.com may not be published, broadcast, rewritten, or redistributed without the prior written authority of Completesports.com.