By Dare Esan In Beijing:
"Oh yeah, we are jamming again tonight," shouted an obviously elated Jamaican on my way outside the Bird's Nest stadium to my National Jade Hotel abode on Thursday night.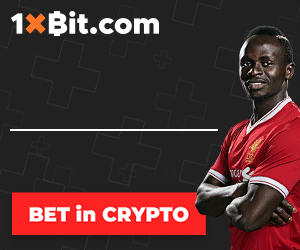 He was on top of the world. Usain Bolt had a few minutes earlier delivered the final sermon where he preached his invincibility as not only the undisputed king of sprint but also the best the world has ever seen and will ever see for some time to come.
"Oh yes we are jamming," he said to me after I had given him a high five.
"I want to jam it with you and I hope you like jamming too," he said to me singing the hit track from Bob Marley's 1977 album, Exodus.
I joined in the celebration being a Bob Marley fan myself coupled with the fact that it has been gloom all through for Team Nigeria at the Championships
"Ain"t no rules, ain't no vow, we can do it anyhow, I and I will see you through," we chanted as we made our way to the main road where we stood waiting for the traffic light to turn to green.
Soon, a couple more Jamaicans joined us and as they did, the light turned green and we made our way across the road with the Jamaicans raising their flags.
Who will begrudge them their good fortune. In Usain Bolt they have a product loved by the world.
In fact the whole stadiium, those that can speak English and those that cannot were constantly treated to hit tunes from Bob Marley songs, especially on the day the 100m final was run.
First it was One Love, then followed by Three Little Birds which was instrsuctive.
The whole world had been waiting to see if American sprinter Justin Gatlin would end the domination of Bolt following Gatlin's unbeaten run in the circuit where he was the undisputed star of the IAAF Diamond League series, running the pre-championships' fastest time of 9.74 seconds in the 100m and 19.57 in the 200m.
"Don't worry, about a thing,' cause everything, gonna be alright," the whole stadium joined in singing Three Little Birds as if telling Bolt everything 'is gonna be alright".
I was sure Bolt must have risen that morning with a smile on his cheek as he saw the rising sun.
He proved his immortality on race night. Long Live the King.
Then One Love rent the air again.The Jamaicans, respledent in their yellow and black, were a beauty to watch as they sang and danced along.
I was singing along too. Afterall Bolt is a black man and he coukd have been Yoruba like me.
Isn't there the story that the Jamaicans migrated from Nigeria? So Bolt could have been my nephew.
Yeah, tonight, he is my nephew.
"One Love, One Heart, let's join together and feel alright," I joined the chorus.
That night was the night Bolt saved athletics and he added the seal on Thursday night with the emphatic way he won the 200m.
Let's party on not only in Beijing or Kingston, but also in Lagos and of course my home town Ilesa.
Copyright © 2021 Completesports.com All rights reserved. The information contained in Completesports.com may not be published, broadcast, rewritten, or redistributed without the prior written authority of Completesports.com.