By Kayode Ogundare (Pics: Ganiyu Yusuf) in Uyo:
Coach of the Indomitable Lions of Cameroon Hugo Broos has admitted that the Super Eagles were technically superior to his team in the 4-0 humiliation suffered in Friday's World Cup qualifier at the Godswill Akpabio Stadium, Uyo.
"Your team made us feel inferior. They were good at one on one situations and restricted us to just one chance all through the game. The better side actually won, no doubt about it."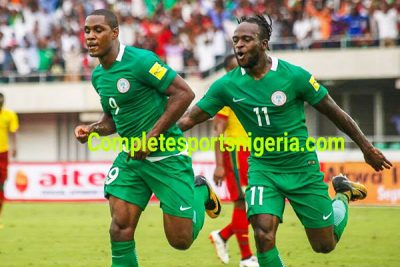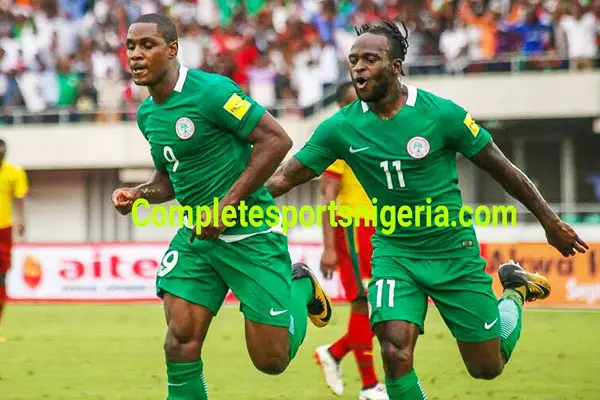 Looking dejected and dissapointed, Broos also bemoaned the fact that Nigeria scored her first goal at a time the Cameroonians were having the upper hand and despite being the more experienced of the two sides.
He said: "We were good in the first 10 minutes before Nigeria came back into the game. Your first goal came when Cameroon was having the upper hand and from then we were not relaxed to play our game. Our experience also did not count any more because if you don't play well your experience will not matter."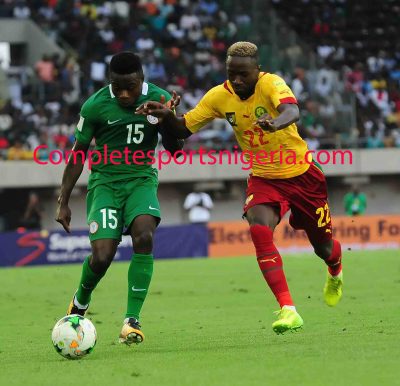 Broos admitted that Cameroon's World Cup dreams are over and therefore Monday's return leg fixture is meaningless.
"The second leg is no longer important. We don't have a chance to reach the World Cup . Russia 2018 won't happen for us."