–Analysis of the 16 finalists
GROUP A (TOUGH DRAW FOR HOSTS CANADA)
CANADA
Although Canada have qualified for all but one of the FIFA U-20 Women's World Cup's previous six editions, their recent record at the competition has been decidedly underwhelming. The Canucks have failed to make it past the group phase in any of their three most recent appearances, and in 2010 didn't even make it to the finals at all.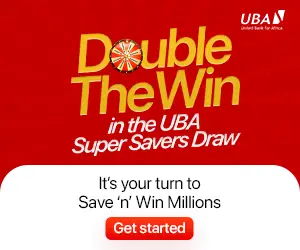 Hopes may be high for a strong Canadian showing in competition , but coach Andrew Olivieri – a former international goalkeeper – insists that his sights are fixed on next year's senior FIFA Women's World Cup and beyond.
FINLAND
The past
Finland may have been the surprise package of the European qualifiers, but they are not newcomers to the FIFA U-20 Women's World Cup. This tournament was, in fact, the first FIFA women's showpiece for which the country qualified, back in 2006, although the finals in Russia proved to be something of a disappointment. The Finns' record on that occasion – three straight defeats, 12 goals conceded and just one scored – is one they will be desperate to improve on at Canada 2014.
For Finland, qualifying for the eight-team European U-19 Women's Championship was seen as success in itself. Few gave them any chance in the tournament itself, particularly after the draw pitted them against Germany, Norway and Sweden, all traditional giants of the female game.
GHANA
Having twice before appeared at the FIFA U-20 Women's World Cup, Ghana are still looking to escape the group phase for the first time.
The present
Ghana arrive in Canada for the finals short of competitive match practice, having advanced to the final round of the African qualifiers without playing a single game following the withdrawal of Guinea Bissau (first round) and Uganda (second round). They edged past Equatorial Guinea to make it to Canada.
KOREA DPR
Korea DPR are among the most successful nations in the history of the FIFA U-20 World Cup. Despite missing out on the inaugural campaign in 2002 and the next edition in 2004, they took Russia 2006 by storm clinching the title as debutants. They continued their dominant form at Chile 2008, going all the way through to the final only to be edged out by USA.  At Germany 2010 they fell short against the hosts in the quarter-final clash, and two years ago in Japan they lost to USA after extra time at the same stage.
Like their predecessors, this Korea DPR squad possesses pace and technical ability making them dangerous in attack. And their trademark fighting spirit was in evidence in their 1-0 win over China during which they did whatever they could in overcoming the home side.
GROUP B (GROUP OF DEATH)
BRAZIL
The past
The FIFA U-20 Women's World Cup has generally been good to Brazil. The team has qualified for every edition of the tournament, finishing fourth in 2002 and 2004 before coming third in 2006.
Brazil travel to Canada as South American champions for the sixth time. The country's dominance in the region was confirmed with a win over Paraguay in the final, meaning that Brazil have now won every edition of the continental tournament at this level.
The U-20s has always been a good testing ground for players hoping to earn a place in the senior squad. A recent example is Darlene, who played for the U-20s in 2007, 2009 and 2010, before making her debut for the senior Brazil side against Chile in the Brasilia International Tournament in December 2013.
CHINA
Despite suffering a downward spiral over the past decade, the women's game remains a strength of Chinese football. The world's most populous nation boast a proud record at junior level, with their sides finishing runners-up in the FIFA U-20 Women's World Cup at Thailand 2004 and again at Russia 2006. The Chinese, however, have since failed to progress beyond the group phase.
The present
China PR's tumultuous qualifying campaign was probably an accurate reflection of their current status as they struggled to make it to Canada.
GERMANY
As ever, Germany will be among for this year's FIFA U-20 Women's World Cup, having already lifted the trophy on two previous occasions. At Thailand 2004, now-established senior players Simone Laudehr and Melanie Behringer led Germany to the title, with fellow first-team internationals Alexandra Popp and Dzsenifer Marozsan helping the side to their second title six years later, this time on home soil. Germany reached the final once more in Japan in 2012 but had to settle for second place after being beaten by the USA.
While Germany travelled to the FIFA U-20 Women's World Cup 2012 as reigning European champions, coach Maren Meinert's team missed out on a place in the final of the UEFA U-19 Women's Championship 2013 in Wales after falling to a 2-1 semi-final defeat at the hands of France.
USA
USA have featured in all six previous editions of the FIFA U-20 Women's World Cup, winning the competition an unparalleled  three times.
Just 12 short years after claiming their maiden FIFA U-20 Women's World Cup in Edmonton, USA are returning to Canada with  their sights set on a record fourth title – this time aiming for a meeting in Montreal on 24 August. The Americans qualified  with ease, cruising to their third consecutive U-20 CONCACAF Women's Championship title and fourth overall. Simple wins over
Costa Rica, Jamaica and Guatemala in the group stage, followed by a 6-0 semi-final victory and a 4-0 triumph over El Tri in  the final, secured this latest continental honour. In recognition of their individual achievements during the regional  competition, Katelyn Rowland received the Golden Glove award as the tournament's best goalkeeper, midfielder Rose Lavelle  won the Golden Ball and forward McKenzie Meehan shared the Golden Boot prize with Mexico's Tanya Samarzich as the  htournament's joint-top scorers.
GROUP C (NIGERIA, KOREA REPUBLIC HOLD THE ACE)
ENGLAND
England's record at major tournaments at this age level is largely unremarkable, and they have never made it past the quarter-finals of the FIFA U-20 Women's World Cup. A bright future seemed to beckon when their class of 2009 won the UEFA European U-19 Women's Championship, but England then finished bottom of their section at the world finals in Germany the following year and failed to even qualify for Japan 2012. This year's showpiece, therefore, offers the chance to rewrite their World Cup story.
England arrive at Canada 2014 with spirits high, having enjoyed an excellent campaign at last year's UEFA European U-19 Championship in Wales. Mo Marley's spirited side went all the way to the final, losing to France only after extra time, and racked up four successive clean sheets en route. A 4-0 win over fellow U-20 Women's World Cup finalists Finland in the semi-finals also emphasised that this English side can pack a formidable punch going forward.
KOREA REPUBLIC
Four years ago, Korea Republic stormed into the semi-finals of the FIFA U-20 Women's World Cup in just their second appearance at the world finals.
As they had initially failed to qualify for the finals two years ago before snatching the last ticket to Japan 2012 due to the change of host nation, Korea Republic were eager to redeem themselves in the AFC U-19 Women's Championship last year. And that was exactly what they did in Nanjing, China, where the Taeguk Ladies won the Asian crown for the second time since 2004.
MEXICO
Mexico were absent at Thailand 2004, but have participated in the other five previous editions of the FIFA U-20 Women's World Cup and, like many of El Tri's youth sides in recent years, they have progressively improved.
Mexico's main aims will be to keep racking up victories and to grow even stronger on the international scene. With a talented group of players and a dynamic squad, El Tri will hope to take advantage of the predatory instincts of Tanya Samarzich, their leading scorer with six strikes in the CONCACAF competition, and the attacking prowess which saw them record more shots on goal (113) than anyone else, including USA (93), during the regional tournament.
NIGERIA
Nigeria is one of four teams – the others being Brazil, Germany and USA – who have been omnipresent at the FIFA U-20 Women's World Cup.
Without doubt, Nigeria will have one of the most experienced teams in Canada with many of their players used during qualifying having already participated at various global competitions.
At least a dozen of the players who represented the country at the FIFA U-17 tournament in Azerbaijan two years ago are in contention for a place in Peter Dedevbo's squad for Canada 2014, while the star of the team Uchechi Sunday represented the Super Falcons at the FIFA Women's World Cup in 2011, and was in the U-20 squad when Nigeria finished second at Germany 2010. Four of the U-20 team from 2012 could also make the trip to Canada.
GROUP D (EASY RIDE FOR FRANCE)
FRANCE
France's performances at the FIFA U-20 Women's World Cup are best described as a mixed bag, a label that also sums up their qualification record – they have featured in four of the six competitions held to date. Their best result so far came at Chile 2008, where they lost 2-1 to Korea DPR in the semi-finals before being beaten by Germany in the play-off for third place.
The present
France go into the U-20 World Cup as European U-19 champions, having lifted the trophy back in August 2013, a triumph that sealed their place in Canada.
COSTA RICA
With previous CONCACAF campaigns dominated by their three powerful northern neighbours – Canada, USA and Mexico – FIFA World Cup qualification has invariably been a tough task for this young Tica team.
Of the past six editions of the FIFA U-20 World Cup, only once have Costa Rica managed to upset the trio. That was en route to Germany 2010, when they qualified instead of this year's hosts, the Canucks. The absence of Canada in CONCACAF qualifying this time around left a door open for the team coached by Carlos Avedissian.
NEW ZEALAND
New Zealand have a strong affinity with the FIFA U-20 Women's World Cup, with Canada 2014 marking their fifth successive appearance.
The New Zealanders enjoyed only modest preparations for their qualifying campaign, while there were signs of improvement from their Oceanian rivals. The Junior Football Ferns cruised to a 12-0 victory over Vanuatu, before a surprisingly tight 3-1 scoreline against Tonga was followed up a 3-0 win over second-placed Papua New Guinea, securing qualification to the world finals.
PARAGUAY
Paraguay have never played in a FIFA U-20 Women's World Cup. Despite some solid performances in South American qualifying, they have always been bested by traditionally giants Brazil and the likes of Colombia and Chile. Las Guaranies' only World Cup appearance at youth level came at the FIFA U-17 competition in New Zealand in 2008, when they lost all three of their Group C games.
The Paraguayans were unfancied at the South American qualifying competition in Fray Bentos, Uruguay, but were boosted by the success some of their players had achieved in qualifying for the FIFA U-17 Women's World Cup Costa Rica 2014. Carlos Julio Gomez, coach of both teams, assembled a solid unit with an impressive attack.
Paraguay will travel to Canada 2014 with confidence and ambition, thanks in part to a powerful attack that scored 15 goals in the continental competition. Allied to that is a solid defence – goalkeeper Cristina Recalde conceded fewer than any of her rivals in Uruguay – and a reputation for sportsmanship evidenced by their winning the Fair Play award in qualifying). "We want to reach the last four," was the target set in a bold declaration by Jessica Martinez.
FACTS ABOUT THE HOST CITIES
EDMONTON
STADIUM NAME:COMMONWEALTH STADIUM
CAPACITY:56,302
Location :    11000 Stadium Road
Edmonton, Alberta, Canada
Commonwealth Stadium is an open-air, all-seater multipurpose stadium located in the McCauley neighbourhood of the Canadian city of Edmonton, Alberta. Its main tenant is the Edmonton Eskimos of the Canadian Football League (CFL), although it is also used for athletics, soccer and rugby union, as well as concerts. The stadium has a seating capacity of 56,302, making it the second-largest in Canada. Construction commenced in 1975 and the venue opened ahead of the 1978 Commonwealth Games, replacing the adjacent Clarke Stadium as the Eskimos home. It received a major expansion ahead of the 1983 Summer Universiade, when it reached a capacity of 60,081. The stadium had, for a long time as the only CFL venue, natural grass, until FieldTurf Duraspine Pro was installed in 2010.
MONTREAL
STADIUMJ NAME:OLYMPIC STADIUM
CAPACITY: 65,255
Location    4545 Pierre de Coubertin Avenue
Montreal, Quebec, Canada
The Olympic Stadium is a multi-purpose stadium in Canada, located in the  Hochelaga-Maisonneuve district of Montreal, Quebec. Built in the mid-1970s as the main venue for the 1976 Summer Olympics,it is nicknamed "The Big O," a reference to both its name and to the doughnut-shape of the permanent component of the stadium's roof.
"The Big Owe" name has also been used to reference the astronomical cost of the stadium and the 1976 Olympics as a whole.
The stadium is the largest by seating capacity in Canada. After the Olympics, artificial turf was installed and it became the home of Montreal's professional baseball and football teams.
The Alouettes of the CFL moved their regular season games to a smaller venue in 1998, but use Olympic Stadium for playoff and Grey Cup games. Following the 2004 baseball season, the Expos relocated to Washington, D.C., leaving the stadium without a main tenant, and with a history of financial and  structural problems, it is largely seen as a white elephant. The stadium currently serves as a multipurpose facility for  special events (e.g. concerts, trade shows) with a seating capacity of 65,255.
The Impact of Major League Soccer (MLS) use  the venue on occasion, when larger capacity is needed or when the weather restricts outdoor play in the spring months.
Incorporated into the north base of the stadium is the Montreal Tower, the world's tallest inclined tower at 175 metres (574  ft). The stadium and Olympic Park grounds border Maisonneuve Park, which includes the Montreal Botanical Garden, adjacent to  the west across Rue Sherbrooke (Route 138).
TORONTO
STADIUM NAME: bmo field
Capacity:    21,566
Location:    170 Princes Boulevard
Toronto, Ontario M6K 3C3
BMO Field  is a Canadian soccer stadium located in Exhibition Place in the city of Toronto. The open-air structure  can seat up to 21,566[7] spectators in its standard configuation for soccer. It is owned by the City of Toronto, and managed  by Maple Leaf Sports & Entertainment Ltd. It opened on April 28, 2007 with a 1–0 loss by home side Toronto FC against the  Kansas City Wizards.
The stadium is called the National Soccer Stadium when it hosts FIFA events. It hosted the 2007 FIFA U-20 World Cup and will
host the 2014 FIFA U-20 Women's World Cup. It also hosted the MLS Cup 2010 on November 21, 2010.
MONCTON
STADIUM NAME:MONCTON STADIUM
CAPACITY:20,725
Location    Moncton, New Brunswick, Canada
The Moncton Stadium  is a track and field stadium on the campus of the Université de Moncton in Moncton, New Brunswick, Canada, built to host the IAAF 2010 World Junior Championships in Athletics.
The $17 million  venue opened in 2010. Although seating capacity had fluctuated early in construction (original plans called for as many as  28,000 seats), the stadium has 10,000 permanent seats, and is expandable to 20,725 via temporary seating.
The facility has also been proposed as a potential venue for a future Canadian Football League (CFL) expansion team, but a  significant expansion to 25,000 seats would be recommended.
QUICK FACTS
• Inaugural event was hosted in Canada in 2002 with the final held at Commonwealth Stadium in Edmonton, Alberta; 47,784 fans attended the final, setting a single-game record that still stands today for FIFA women's youth competitions.
• Canada was named the host nation for the competition in conjunction with their successful bid for the FIFA Women's World Cup Canada 2015™.
PAST WINNERS
2002- UNITED STATES
2004- GERMANY
2006- NORTH KOREA
2008- UNITED STATES
2010- GERMANY
2012- UNITED STATES
Awards
Adidas Golden Ball
Tournament     Winner
2002 Canada     Canada Christine Sinclair
2004 Thailand     Brazil Marta
2006 Russia     China Ma Xiaoxu
2008 Chile     United States Sydney Leroux
2010 Germany     Germany Alexandra Popp
2012 Japan     Germany Dzsenifer Marozsán
Adidas Golden Shoe
Tournament     Winner     Goals
2002 Canada     Canada Christine Sinclair     10
2004 Thailand     Canada Brittany Timko     7
2006 Russia     China Ma Xiaoxu     5
2008 Chile     United States Sydney Leroux     5
2010 Germany     Germany Alexandra Popp     10
2012 Japan     North Korea Kim Un-Hwa     7
Adidas Golden Glove
Tournament     Winner
2008 Chile     United States Alyssa Naeher
2010 Germany     United States Bianca Henninger
2012 Japan     Germany Laura Benkarth
FIFA Fair Play Award
Tournament     Winner
2002 Canada      Japan
2004 Thailand     United States
2006 Russia      North Korea
2008 Chile     United States
2010 Germany      South Korea
2012 Japan      Japan
Total wins
Copyright © 2023 Completesports.com All rights reserved. The information contained in Completesports.com may not be published, broadcast, rewritten, or redistributed without the prior written authority of Completesports.com.