Super Eagles striker Chisom Chikatara became an instant hit at the 2016 African Nations Championship in Rwanda after bagging a stunning second-half hat-trick against Niger. He tells Completesportsnigeria.com's DAVID MESHIOYE and ADEBOYE AMOSU in Kigali that he is now a household name in Rwanda. He also speaks lovingly about his late mother, who wanted him to take over her kolanut business…
Your team had a good start at the African Nations Championship with that impressive win against Niger, how delighted are you with the victory?
Yes, we were really delighted with the win. It was a very tough game, but we thank God we won at the end of the day. We knew it was going to be a tough game taking into cognisance the fact that the Nigeriens are a quality side and have an experienced coach in François Zahoui. 

In a tournament of this nature, it 's always important to win your first game as it will help you settle down ahead of the battle ahead.
What did the magic for you guys, you were poor in the first half, but came out smoking after the break?
Well, like the coach (Sunday Oliseh) said, this is first time some of us are playing in a big tournament like this one and were a little bit tense in the first half. It was obvious we were not at our best.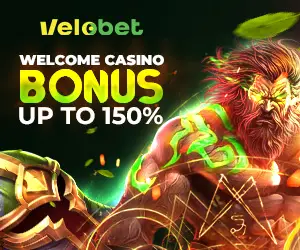 We have a coach who believes so much in our abilities and he told us we were better than what we exhibited in the first half. On our part, we also had a little talk before the start of the second half and we told each other we could not let him and the our fans back home down.

That had a positive effect on our performance as we were able to turn things around in the second half. 
You came on and scored three goals in the game, what did coach Sunday Oliseh tell you before your introduction in place of Tunde Adeniji?
To be honest, he didn't tell me anything special. 'Coachie' is someone who believes so much in his players. He just told me "Kolanut Boy (long laughter), you are a quality striker and we know what you can do. Tunde has done his part, so it's time for you to go in there and do your bit." When a coach tells you that, you don't have a choice than to go in there and do your best.
You were widely criticised for missing a couple of goal scoring chances in the qualifier against Burkina Faso, but you scored three goals as a substitute against Niger, what does that mean to you?
It's always great when you score important goals like I did against Niger. It's a moment I will cherish for the rest of my live. To get to this level was a bit difficult for me. My late mother who was a popular Kolanut seller in Umuahia during her life time wanted me to follow her line of business, but my dream was to become a successful footballer.

My only regret is that she is not alive to witness this great ocassion. I want to dedicate the three goals to her.

I must also thank my team mates for their contributions. Like they say, a tree does not make a forest. We did everything together. They made it possible for me to score those goals against Niger.
How has your performance in the game against Niger affected your status?

Ha, no be small thing o. I have been receiving a lot of calls from from my family members and friends back home in Nigeria congratulating me on my performance.

Even here in Rwanda, most of the locals are always shouting my name each time they see me.

I'm now more popular because of my performance in the game. I look forward to scoring more goals in the competition.
Are you looking forward to starting the next game against Tunisia?
It is the the coaches that will decide that. I'm not the only striker in the team. The key thing is to always be prepared whenever I'm called upon to play. Football is a team game and you can only have 11 players on the pitch at the same time.

Those that are on the bench must be willing to support the ones on the pitch. You could see the good spirit in the team with the way we celebrated our goals and after the game.
How far do you think the team can go in the competition? 

We have just played only one game, so it's not yet time for us to start talking about winning the title. Other teams no come here come sell groundnut o (Long laughter).

Let us take it one game at a time and see what happens at the end of the day. 
Your next opponents are one of the favourites to win this competition, what are your expectations ahead of the game?

We expect a tough battle against them, but we are looking forward to winning the game. The game is an important one for us. If we beat them, we can start thinking of the last four. We are going to make sure we get three points in the game.
Copyright © 2023 Completesports.com All rights reserved. The information contained in Completesports.com may not be published, broadcast, rewritten, or redistributed without the prior written authority of Completesports.com.