Former Nigeria's Commonwealth Games star Obisia Nwakpa sees little medal hopes coming from the country's boxing team at this year's Commonwelath Games in Glasgow, Scotland.
Nigeria will begin hunt for medals at the Commonwealth Games in the Boxing event on Friday and in his analysis of the team, Nwakpa while speaking with Completesportsnigeria.com says only a "miracle' will make the Nigerian boxing team win any medal in Glasgow, Scotland.
"My brother, to tell you the truth, Nigeria have no team going into this Commonwealth Games," Nwakpa begins.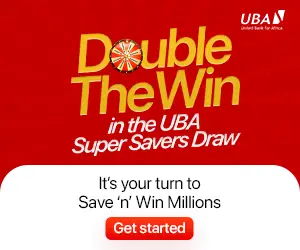 "What happened was hand-picking of boxers, there was no proper preparation ahead of the Games.
"From January till the team left for Glasgow, there was no single championship. Most of the boys I took to the last All Africa Games have gone away. Some of them are no longer keen on doing this sport because lack of motivation kills productivity.
Nwakpa who represented Nigeria at the 1974 Commonwealth Games in Christchurch, New Zealand, where he won a gold medal states further:
"The key to good performance at competitions like this is good preparation because body conditioning in people is not permanent. Not being in good conditionnig can make you not to do well. You might be performing well and suddenly could no longer attain that level you were before.
"For two years, there has been no National or Invitational Championship. So for me to tell you that Nigeria will do well in this Commonwealth Games will be telling Nigerians lies. But Nigerians believe in miracles, maybe there will be some miracles, you know," says Nwakpa with a sarcastic tone.
The Opening Ceremony of the 20th edition of the Commonwealth begins tonight at 9pm Nigerian time.
Boxing is one of the seven sports which Nigeria will participate in at the Games in Glasgow.
Nine boxers will represent Nigeria at the Games; six male and three females boxers. They are (Men): Efe Ajagba (+91kg Super heavyweight); Lukman Lawal 75kg middle wight; Efetobor Apochi (-91 heavyweight); Sikiru Ojo…Bantam 56 kg; Waheed Sogbanmu…60 kg lightweight and Wasiu Taiwo…549kg light fly. The three female boxers are the trio of Kehinde Obareh, Oluwatoyin Oladeji and Edith Ogoke.
Copyright © 2023 Completesports.com All rights reserved. The information contained in Completesports.com may not be published, broadcast, rewritten, or redistributed without the prior written authority of Completesports.com.