By Tunde Koiki in Spain:
I have always found international travel absolutely fascinating. As a matter of fact, my biggest ambition is not to own a home in Banana Island or have five million Social Media followers or be stupendously rich. No. My biggest ambition has always been to travel the world and see and taste and experience everything that this planet has to offer.
The seeds of this wanderlust was planted by my parents. As a child in primary school, my dad would buy the latest road mad of Nigeria every long vacation, then he and my mother would pack their four kids into a Peugeot 504, and proceed to drive across Nigeria. We would drive to, say Benin, get a hotel to stay for the night, the next day we would visit all the major sites of the city. We went to the museum, the market, the bronze works quarters, the palace, etc. We would look for a restaurant and eat the local food. All in one day. The next day, we would be off to another city to do it all over again. And that is how I came to understand and love my country, its vastness, its riches, its peoples, its cultures and its incredible potential. It remains the greatest gift my parents gave me.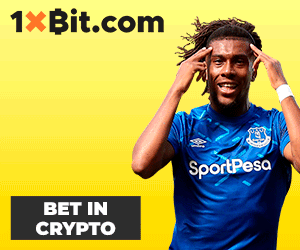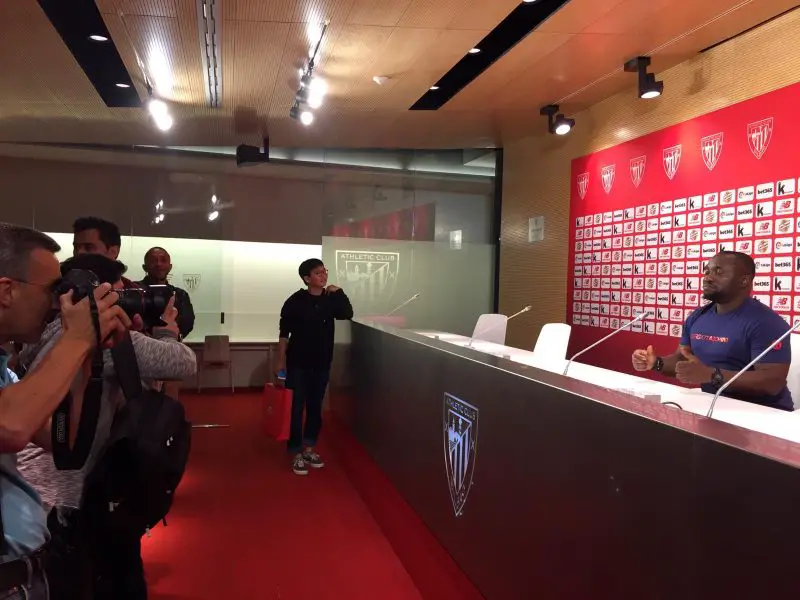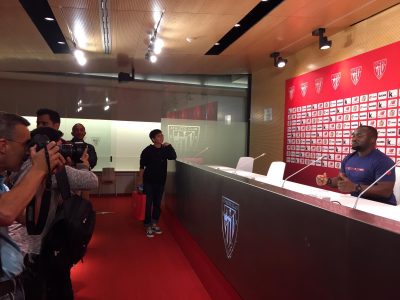 As an adult, travelling isn't so easy. Well mainly because of time and money. Which is why my job as a sports journalist is one of the most amazing things that has ever happened to me. I get to meet amazing sports people from around the world, interact with passionate sports fans as well as travel. Being a sports journalist means that one minute, you could be behind a microphone in a studio talking about a Spanish La Liga game and the next minute you could be in Bilbao, Spain getting ready to watch a massive derby between Athletic Bilbao and rivals Real Sociedad.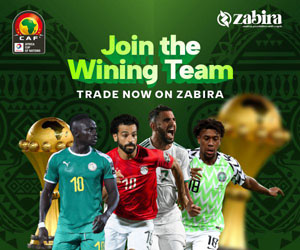 Complete Sports' recent partnership with La Liga meant that I could finally get to strike Spain off my travel bucket list. As media partners with La Liga, Complete Sports were asked to nominate one journalist to go to Spain for an intensive week long media tour and surprise, surprise, I was chosen. "You will enjoy it very much," said Javier Del Rio, country manager of La Liga in Nigeria. Now for those who might not know, La Liga has an office in Nigeria and is in partnership with the Nigeria Professional Football League. This partnership is the reason why an NPFL ALL Star team toured Spain a few years ago and why the mighty Atletico Madrid visited Nigeria early this year.
Anyway, I packed my bags and left for Spain through Charles de Gaulle Airport in Paris on Independence Day in Nigeria. It wasn't a coincidence that I was wearing a France polo shirt and listening to French singer Vegedream's hit song Ramenez la Coupe a la Maison commemorating the French national football team's stunning victory at the 2018 FIFA World Cup. I got more than a few looks and smiles when I started chanting the catchy lyrics that mentioned Blaise Matuidi, Presnel Kimpembe, Kylian Mbappe, Paul Pogba and other members of that victorious team. Even the usually stern faced security officials cracked a smile. I'd better start researching Spanish songs I thought.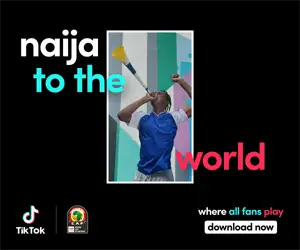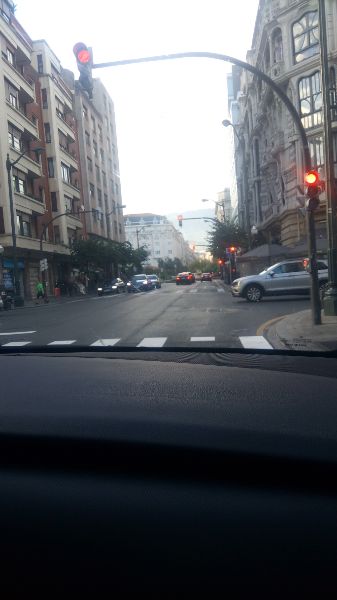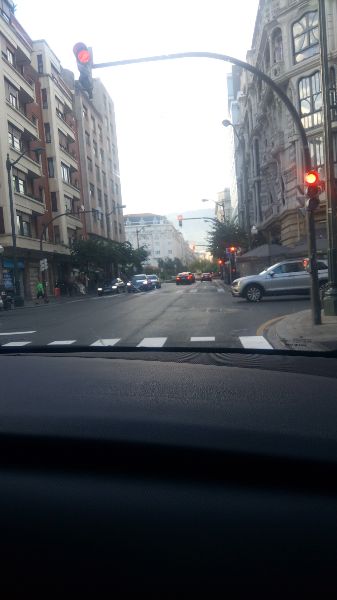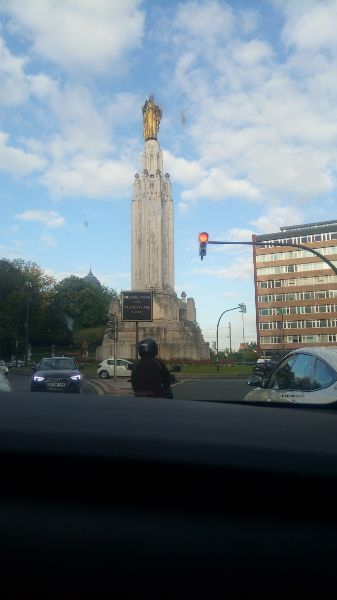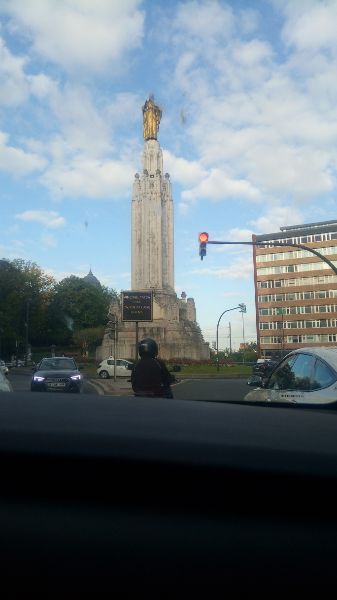 Arriving in Bilbao, I was met by the very charming La Liga representative Monica. And along with two other journalists from China and Hong Kong, we were taken to our hotel in the middle of Bilbao. Driving from the airport, I was terribly impressed at how neat and orderly everything was. And if I didn't know better, I could have sworn that I was in Glasgow, where my brother lives. But that was soon dispelled by the amazing Guggenheim Museum, the signs in Spanish and Monica's rapid fire Spanish conversation on her phone and with the driver. So checked into my very cozy hotel room and wifi password obtained, I had a shower and tumbled into bed to sleep like a dead baobab tree.
It was the shrill and persistent call of the room intercom that forced me awake. "Hello?" I said groggily. It was Monica's ever pleasant tones on the line. "We are having dinner in the restaurant. Would you like to join us?" she asked. "Gimme a moment," i said. Washed, changed but still groggy, I made my way to the restaurant where I was met by a another La Liga representative who showed me to table where there was a United Nations of football people. I'm talking about two Chinese, a Turk, a Mexican, an Englishman (who is a Manchester United fan), a Moroccan, a Korean, an Indian, Monica and another lovely lady called Sylvia. Dinner was a very pleasant affair but for a West African from South Western Nigeria, my palate and stomach was rumbling for much more than tender beef cheek and creamed potatoes. I just hope I don't start eating the furniture in my room.
Dinner over, Monica who is a big Real Madrid fan suggests we go down to a bar round the block to catch the second half of Real Madrid's game with CSKA Moscow. So myself, Simon the Englishman (who is a Manchester United fan), Salvador and my new Turkish friend all head over to Cafeteria Swansea. Surprising name yeah? Simon and I thought so too. We were wondering if English Premier League club Swansea City owned a bar right smack in the middle of Basque country. So Maria helps us ask one of the waitresses. She explains that many years ago, way back in the 19th century, there were many Welshmen in the area. Migrants who came from Swansea to work as miners and in the shipyards. They were regulars at the bar and so the place was named after them. Even when the establishment changed hands, the name was kept. Nowadays, Cafeteria Swansea is an Athletic Bilbao stronghold. There is a huge crest of the club on the windows and pictures of some of the clubs legends, including FIFA World Cup winner Fernando Llorente hang on the walls. We are told that fans of Athletic Club gather here on matchdays before going of to watch the games at San Mames Stadium just a few blocks away and return there to celebrate after games. Or drown their sorrows after losses.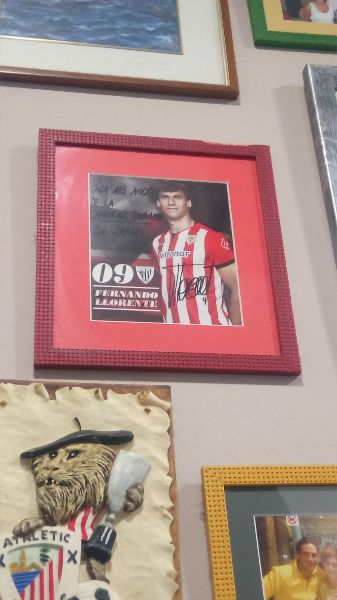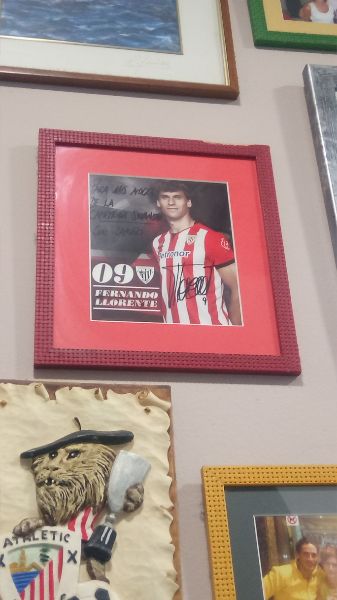 Anyway enough with the history lesson. We watch our match to the shrieks and rapid fire lamentations of an animated Monica as Real Madrid fall one-nil to their hosts. We all head back to our hotel and disperse to our rooms with the reminder that we should be ready to head out by 8:45am for what promises to be a full and entertaining day. I think I'm going to spend the night trawling the internet for a Nigerian restaurant. Either that or Monica lets me eat an entire bull all by myself tomorrow.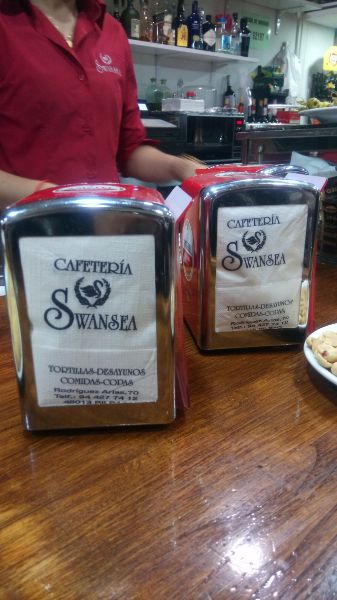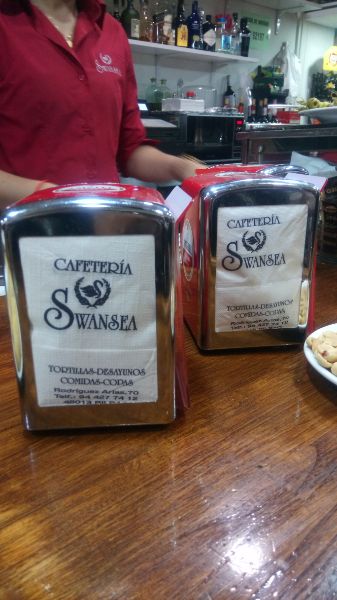 Fastest Paying Betting Site in Nigeria
: Grab your 140% First Time Deposit Bonus Now —
www.Sportybet.Com
Copyright © 2021 Completesports.com All rights reserved. The information contained in Completesports.com may not be published, broadcast, rewritten, or redistributed without the prior written authority of Completesports.com.