Nigeria goalkeeper, Austin Ejide believes the Super Eagles will qualify for the 2017 African Cup of Nations slated for Gabon. He also disclosed in this interview by SAB OSUJI that the players will put above 120% in every game to ensure qualification. Excerpts…
Austin, it must have been a hectic season for you in Israel. How will you describe the season just ended?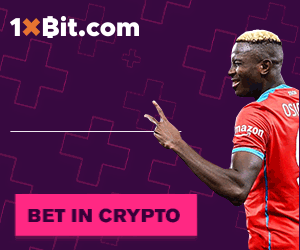 I'll say it was not a bad one for us at Hapoel Be'er Sheva, at least we have a chance to go back to Europe through the Europa League. We wanted to get much better than the previous season but all the same, we have to give God the glory that we were not entirely left empty handed.
You must have enjoyed the comradeship of your fellow Nigerians there, talking about the likes of John Ogu who is your teammate at Be'er Sheva and Nosa Igiebor and Kayode Olanrewaju.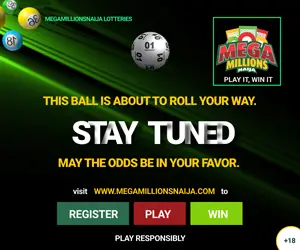 Yeah, we are Nigerians and we usually talk to each other, we also play in the Nigeria national team and I must say we enjoy the support and companionship of each other. Despite the fact that some of us are in different clubs, we make it a point to talk to one another. John Ogu is in the same club with me, we are more or less like brothers from the same mother and we enjoy each other's company. You don't expect anything less, given the fact we play in the Super Eagles together and also here in Israel, we also play in same club.
Austin, there have been speculations you may not be part of your club, Hapoel Be'er Sheva's plans in the coming 2015/2016 season….
(Cuts in) So many things have been insinuated but the truth is that I signed for a three year contract when I joined them. The three years are now over, and I can look back and say I put in my best for them and they know that. They know what I offered and my contribution to get the club to where they are now. I must also be happy that I was part of them and gave them my all. Truth is that contracts are reviewed upwards and I have tabled my demands and it is left for them to accept or not. But as the situation stands now, my agent is on top of things. If they discuss well, fine, but if not one has to look elsewhere.
There are reports Be'er Sheva don't seem well disposed to giving you a new contract because they want an Israeli in order to balance their foreign and indigenous quota?
I have enjoyed my stay here in Israel since I came some years ago. I've as well enjoyed every bit of my playing for Hapoel Be'er Sheva, quota or no quota. They have been nice to me, the fans have shown plenty of love to me, the supporters and people there are wonderful and I really appreciate them. But you see, there are times when you stay to the point that you are now seen as an indigene. That means your tax begins to go up and all of that. And of course, you know what I'm talking about.
So, where will Austin Ejide's fans look to seeing him play this coming 2015/2016 season?
We are still on off season, but who knows, if God says Be'er Sheva, fine and good, but if He says elsewhere, that's okay by me. I want to leave everything in the hands of God and my agent is working on that too.
Let's talk about the Super Eagles and the 2017 AFCON qualifiers. Nigeria defeated Chad 2-0 last weekend in Kaduna, what are your thoughts on that?
That's the way to begin,I really commend the players, the coaches, fans and even the NFF for that. Nothing is more important than winning your first game in qualifiers like these. All of us saw what happened last year when we did not qualify. So it's nice, starting on a winning note this time around and I commend the team.
Some would argue Chad was not the kind of team to stretch a team as big as Super Eagles.
I don't agree with that, no team is cheap these days, every country raise their games especially whenever they are playing against the Super Eagles of Nigeria, so it is important we come out strong, with the desire and mentality to win and that was what the guys did and I commend them for that.
Do you think this Super Eagles team can make it to the 2017 AFCON, given the many new faces that Stephen Keshi paraded against Chad?
Let me put it this way; the Super Eagles don't have any reason not to qualify for the 2017 AFCON. We have the players with the right mentality to do the job. We missed it last time and cannot afford not to be in Gabon in 2017. We have learnt our lessons, through the hard and bitter way. The players felt bad that after winning the Nations Cup in the previous edition, we could not go to Equatorial Guinea to defend our African title. So this time around, every player has in his mind the desire to put 120% effort to ensure qualification. All the new players you talked about, are they not Nigerians? Are they not professionals? Nigeria is blessed with so many talents and the coach has the right to dip his hands and select, so we have to back the players and coach with support and prayers for us to make it to Gabon in 2017.
You were not selected for the match, that is the second time in a row that you were left out.
Yes, I was not invited when we played South Africa in a friendly. I was not also invited for the Chad game. Don't forget Nigeria has many talents and the coach can select those he needs for a particular game, so I'm not worried. As a professional and patriotic Nigerian, I have to support the team whether I'm there or not and wish and pray for them to win because those players selected are there to win and bring smiles to the faces of Nigerians.
If Chad could stretch the Super Eagles to a scoreless first half, how much of a challenge do you expect from Tanzania, who are our next opponents given the fact that the match will hold in Dar es Salam, Tanzania?
I want to say that beating Tanzania on their ground will not be impossible because the hosts will be the ones to be under pressure. You know that they lost their first game (3-0) to Egypt, so hosting the Super Eagles will put them under pressure from their home fans who will want them to win. So the Eagles will cash in on this to get the result we want, once the Eagles get the first goal, it will be difficult for the Tanzanians.
What are your thoughts on Flying Eagles ouster in the round of 16 of the just concluded FIFA U-20 World Cup in New Zealand?
I thought the team would have gone beyond the round of 16. They played wonderful football after the Brazil defeat on the opening day of the group games, that one thought they would have gone beyond Germany but that's football for you. However, I am happy the team produced some wonderful talents who can do well for the country in the next level.
The Super Falcons also crashed out in the group stage of the Women's World Cup too, after holding so much promise.
Yes, one had expected them to qualify after the 3-3 draw with Sweden in the first game, but losing 2-0 to Australia was not the best because it damped the morale of the girls. I was impressed with their performance against USA even though they lost 1-0. Hopefully, in subsequent championships, they will excel because they have shown they are bridging the gap with the top countries in women's football.
It's been nice talking with you Austin, all the best to you.
Thanks, you are welcome.
Copyright © 2021 Completesports.com All rights reserved. The information contained in Completesports.com may not be published, broadcast, rewritten, or redistributed without the prior written authority of Completesports.com.