–Nigeria striker warns Group F opponents ahead World Cup clash

How ready are you for the big challenge of the World Cup?

I am very ready for the World Cup. I am physically and mentally ready but the fans should be patriotic enough in any situation. Every player here is ready to give his best to see that we keep the flag flying. We will so much appreciate the fans to count on us.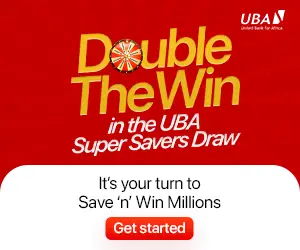 Obviously, you will be Nigeria's top marksman in Brazil and so you will be a marked man on
the pitch?

I will like to keep my plans to myself. I know what to expect, I know the battle ahead of me and the team, but I am banking on team effort, that's the only way to succeed. Like I keep saying, once the team do well and succeed, individual glory will come.
Any personal target for Brazil 2014?

At a tournament like World Cup, there is always set goal for every team, those that have reached the quarter-finals, will hope for semi-final, those who have reached the semis before want to reach the final. We just need to be proactive and be ready to fight and I believe we will achieve the impossible in Brazil.
Your regular partner at AFCON 2013 was Brown Ideye, but he won't be in Brazil, who will be
your preferred strike partner in Brazil?
I am just one of the 23 players in this squad. I am ready to partner anyone upfront, it's all about giving our best and understanding. I don't expect all my goal attempts to turn into goals, and don't expect my partner to score from all my passes. But I appreciate urgency, that's what we need in front of goal.
A lot has already been said about the Nigeria vs Argentina game. Lionel Messi and Sergio
Aguero have said they bring down the Eagles…
(Cuts in) They should wait till we meet. The Argentines are too boastful and disrespectful. As a professional, you should always respect your opponents irrespective of their qualities. They think they can beat us because they have individual players? But football is beyond that stage now. As I said earlier, I will think of them after Iran and Bosnia. Messi is an exceptional player, but football is a team game.
Super Eagles drew two and lost one of their World Cup warm-up games. Were those games a
true reflection of what this team is all about?
Losing to USA should not be the yard stick to measure the team. The Americans were mobile
and energetic against us, but we hope to do better as players and as a team in Brazil. We
shouldn't be written off because we lost a game.
What can you say about the opening game against Iran?
I don't want to be too boastful because it's Iran. They are here at the World Cup because they are a good team. I won't write them off. We will be at our best to start on a winning note. Looking down on them won't be good for us.
Iran have nothing to lose against us, we must be up and doing because there are great expectation. I am not promising anything for now, it's too early but we need to fight.
As an ambassador of two major corporate brands, are you under extra pressure to perform at the World Cup?
I'm not under pressure being an ambassador to score goals, but my legs should speak better
for me.
How does it feel that you will play at the World Cup?
Playing in World Cup is a dream come true. I sacrificed a lot and worked hard to get to this stage. I started dreaming of playing in World Cup as a kid following USA 1994 and here I am today fulfilling my dream. I believe so much in hard work as the key to success.
I have a formula now – focus plus hard work is equal to success.
My wish for Eagles is beyond personal glory and the fans should be patient.
Some predict the Eagles will beat Iran and Bosnia to qualify to the next stage, do you
share the same view?
That's patriotic talk and I like that, but our own is that we want to fight hard on the pitch and win, this is football, Bosnia can beat Argentina in their opening game too. What I know is that our first match against Iran is very crucial. Right now, I am thinking about Iran, not Bosnia or Argentina. This World Cup is going to be interesting and full of surprises. There are so many wounded lions going to Brazil.
Millions of fans are relying on you…
(Cuts in) No, that is wrong. I appreciate the fans for their love. I am not the Messiah in Eagles, I am here to contribute my quota to the team. If I am opportuned to score, I will, and if it is any of my teammates, I will celebrate because what matters is the result and not goal scorers. So, I need them and they need me to make the team great. I will not bow to any opponent until the final whistle.
Have you ever been to Brazil?

No, I have not been to Brazil before, but this first one will be a memorable and successful visit.
Emenike spoke to www.africanfootball.com
Copyright © 2023 Completesports.com All rights reserved. The information contained in Completesports.com may not be published, broadcast, rewritten, or redistributed without the prior written authority of Completesports.com.