Former Orlando Pirates and Bafana Bafana defender Edward 'Magents' Motale has picked Nigeria to do well in the 2014 World Cup that kicks off in Brazil tonight.
The Super Eagles are in Group F with Argentina, Iran and Bosnia and Herzegovina.
"If you look at their group, they stand a good chance of progressing to the next round of the World Cup. I think they will go through with Argentina, maybe as group runners up," Motale told the Siya crew.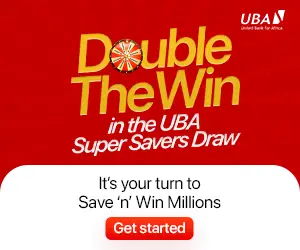 "Ivory Coast are also in a relatively easy group and could go through to the next round, but the problem is that, you cannot know what to expect from them, hence I'm going with Nigeria.
Ghana are in the Group of death, so I don't think they'll go past the group stages. As an African, I hope that all five of our teams do well in the World Cup," added Motale.
NOC nominates Greensprings for Youth Olympics exchange programme
The Nigeria Olympics Committee (NOC) has nominated Greensprings School as Nigeria's sole representative of the 2014 Youth Olympics exchange programme.
According to the modalities for the programme, the School-NOC Twinning Programme is one of the most important Culture and Education programmes in Nanjing 2014, which is meant to promote exchanges and communication between young people from different nations all around the world and share the diversity of cultures among the youth.
Greensprings' selection became a reality after all the National Olympic Committees (NOCs) participating in Nanjing 2014 were invited to nominate one school from their nation to be twinned with schools in Nanjing, China.
On the formality, students from twinned schools are expected to take advantage of the tools of new media, such as internet, video, blogs or the like to introduce to each other the histories, customs and cultures and education.
They are also expected to make friends, exchange gifts and even pay a visit to their twinned school.
During the Olympic Games and based on what they have leant through the study and exchanges with their twinned schools, students from Nanjing will decorate and run a booth of the World culture Village.
Also, athletes competing at the games will also visit these booths to interact with local students, share and develop friendships.
However, at the end of the Youth Olympics, the School Twinning Programme will be passed on as heritage and further developed.
It will be recalled that Greensprings was also involved in the exchange programme for the 2012 London Olympic Games after being considered for its efforts to promote sports development cum education by the NOC.
Copyright © 2023 Completesports.com All rights reserved. The information contained in Completesports.com may not be published, broadcast, rewritten, or redistributed without the prior written authority of Completesports.com.