On August 11, 1985 at the Workers Stadium in Beijing China, a group of Nigerian youngsters shocked the whole world by becoming the first African side to reach and win the final of a FIFA competition. FATAI ATERE, at 14, was the youngest of those kids and he was to return two years later to captain the team as they marched to another World Cup final at Canada '87. He was arguably one of the finest midfielders of his generation…
On that memorable evening at the Workers Stadium in Beijing China, the Nigerian starlets stepped up to the podium to collect the first ever FIFA U-16 World Cup after defeating West Germany 2-0 with goals from Jonathan Akpoborie and Victor Igbinoba.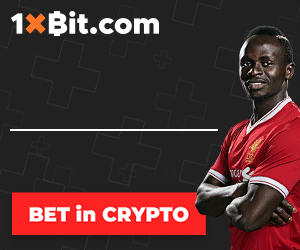 However, the final appearance dream would have been aborted if a certain FataiAtere, the youngest in the team having just celebrated his 14th birthday 10 days earlier, had not scored the goal which dragged the semi-finals against fellow West Africans Guinea into an heart-stopping penalty shoot-out after regulation time had ended 1-1.
For the young Atere, fame came early as a footballer having tasted success as a member of the first ever team to win the then coveted Lagos state Principal's Cup for Igbobi College. This was after he had started his football on the streets before joining the All-Stars FC of Bariga under a certain coach Fashanu.
His talent did not go unnoticed for long before suitors started coming and he settled for IBWA FC coached by former international MutiuOkunnu for his first league clubside. Displaying an uncanny power of recall, Atere confidently lists all his teammates at the club, over thirty years after.
He said: "I remember playing for coach Okunnu and my teammates then included captainDairu Hassan, Charlie Opoku, FataiAlabi, Felix Anyadike, TaiwoOloyede, JideOloyede, Ephraim Omo, Anthony Taiwo, YomiBabajide, Godwin Nze, Anthony Alele, Alao Hassan, YomiGoriola, WasiuIpaye, GaniuAyanwale, LekanAyinde, MicoAkapo, TayoAdewale, Iyang, Basil Nwokocha, Emmanuel Akpan, BasseyAkpan among others."
Despite his young age, Atere's precocious ability was not in doubt and when FIFA announced that a new competition for youths under the age of 17 was to begin in 1985, national team selectors did not hesitate to pick him. At any rate, Atere's skills in the midfield department made it easier for the coaches to pick him.
"I played for the YSFON team in the soccer World Series in the USA which we won and the NFA invited all of us to the junior Eagles (Golden Eaglets) on our arrival and, after series of trainings, I just felt the need to go back to school because I felt there where a lot of talented players in my position so I wasn't expecting to be in the final squad. Surprisingly, when the team qualified for the World Cup, the coaches felt they still needed to fortify the team and they called me up because they said my skills set will be required but I still had to fight and train very hard to earn a place in the final squad to China."
Off to China Atere went with the junior Eagles and he played every single minute as the Nigerian lads conquered the world, the first African team to win a FIFA title. Overnight, they became instant heroes and achieved cult status. On arrival, a mammoth crowd welcomed the team and the government of the day named important streets after each of the players. That was how FataiAtere Way, Matori in Lagos came to be.
"Compared to what players get now, what we got in cash was peanuts. Each one of us got N5000 (five thousand naira) but beyond the cash gift, the recognition from the whole country was massive. Wow! I still get goose-bumps thinking of that day. China '85 changed our whole lives forever. It's very hard to explain, I don't even know where to start but I thank almighty God for my life," he enthused.
Atere was back to the league and continued playing for IBWA despite his changed status but he was soon off to the World Cup again when the team qualified for the 1987 edition in Canada, himself and TonworimiDuere being the only survivors from the previous team. The youngest two years earlier, Atere was now one of the oldest and, fittingly, he was made the captain.
Though they went all the way to the final again, this time they were stopped by the USSR in a penalty shootout after battling to a 1-1 draw at full and extra time.
They didn't retain their title but Atere and co still received a heroes' welcome on arrival. For Atere, it was a time to move on and he was on his way to Bank of the North FC but he was destined to stay for just a short period before he had a chance to play abroad.
"Tottenham Hotspurs showed interest and I went to London for trials. Everything went well and I should have signed but the NFA declined to release my transfer clearance. After China '85, we were declared 'government property', not to be allowed to play outside the country and also the percentage of the transfer fee which the NFA demanded was too much so the club backed out. That was how I missed a great opportunity to play in England. It was painful then and it's still painful now talking about it," Atere said.
His dream punctured, Atere resorted to playing for local clubs around London, turning out for Warren FC and Meaden Head FC before prematurely hanging his boots. He later travelled to the United States to complete his studies and take his coaching badges.
Despite the way he's been treated, Atere still follows Nigeria football religiously and is hopeful of one day being able to help contribute to the development of the game in the country either in a coaching or administrative capacity.
Copyright © 2021 Completesports.com All rights reserved. The information contained in Completesports.com may not be published, broadcast, rewritten, or redistributed without the prior written authority of Completesports.com.