By Dare Esan: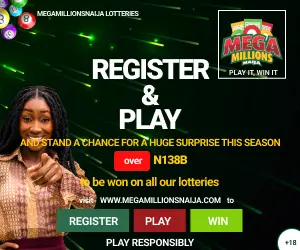 Nigeria's foremost athletics statistician and chairman of Ekiti Athletics Association Samuel Fatunla has shot down reports that the board of the Athletic Federation of Nigeria (AFN) headed by Solomon Ogba has amended the constitution of the federation.
Fatunla, the only Nigerian statistician recognised by the Association of Track and Field Satisticians headed by Austria's Paul Jenes, says if indeed the board of the AFN amended the constitution, it was an exercise in futility.
"I don't want to believe the board members of the AFN with some technically sound people there actually attempted to amend its constitution without recourse to the congress of the federation.The congress or the general assembly of the AFN is its supreme decision making body and ONLY the congress can amend the federation's costitution," said Fatunla who revealed that the AFN constutition is patterned after that of its international governing body,the International Association of Athletics Federation.
Fatunla also dismissed comments credited to Tunde Popoola, the General Secretary of the Nigeria Olympic Committee (NOC), that the sporting federations in
Nigeria are under the control of the committee and has indeed told the federations to send their guidelines for the forthcoming elections into the various federations.
"With all due respect to Popoola, the AFN that I know of having worked there for more than 20 years is not under the control or supervision of the NOC. The AFN is only responsible to the IAAF and derives some of its powers from the international governing body,'he said and wondered why Popoola should make such a comment.
"Is Popoola telling us the IAAF is under the control of the International Olympic Committee? The IAAF Congress elected a new council for the IAAF last year in Beijing on the ocassion of the IAAF World Championships and the IOC played no role in that election.It is the same here.Just take a look at the elections of the Nigeria Football Federation (NFF).Was the NOC involved? The answer is no and the NFF,like the AFN and indeed most of the sporting federations are answerable in terms of operational guidelines and control under their respective parent bodies.It is the congress of the AFN that can amend its constitution as well as conduct elections into the board of the federation,'said Fatunla who further revealed that the IAAF clearly stated in Article 4 of its consititution the conditions for admitting any member.
''The IAAF shall comprise national governing bodies for Athletics which have been democratically elected in accordance with their constitutions
and which agree to abide by the Constitution and by the Rules and Regulations, this is what the IAAF said so Popoola should know that there are Nigerians who know better."
Copyright © 2022 Completesports.com All rights reserved. The information contained in Completesports.com may not be published, broadcast, rewritten, or redistributed without the prior written authority of Completesports.com.