World governing body FIFA has announced that the 2022 World Cup in Qatar will take place between November 21st and December 18th, reports Completesportsnigeria.com.
The FIFA World Cup has always been hosted from June till July, when all the European football league season ends, but this time it'll be in the run up to Christmas.
"Leagues around the world have been informed already, and of course they will have to adapt," Gianni Infantino said at a Press conference on Friday.
"The World Cup in 2022 will be played from November 21 to December 18: the idea is to involve 48 teams."
"We have agreements and a contract with Qatar, but it's still too early to know if there will be 32 teams or more."
"For now, anything is possible. With 48 teams, many 'regional' tensions would be solved so I don't want to close the door to this opportunity."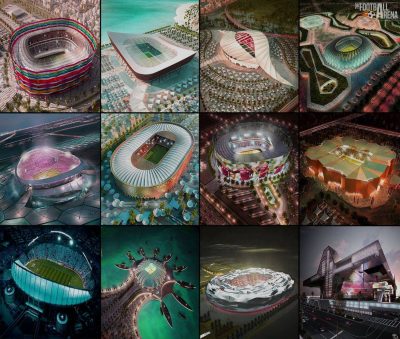 This means several European Leagues will have to break for several weeks before the tournament to allow national teams to have time with their players in the build up to the tournament and for several weeks after in order to give them a break.
11 BUSINESS NUGGETS FROM SUPER EAGLES BRONZE MEDAL TRIUMPH. The content of this ebook will propel you above your competition. DOWNLOAD NOW!!!