World football governing body FIFA have demanded for a full explanation regarding the purported dismissal of Aminu Maigari as president of the Nigeria Football Federation (NFF).
Maigari was allegedly sacked by his executive committee on July 24.
But in a letter dated August 4, 2014, to NFF general secretary Musa Amadu and signed by deputy secretary general Markus Kattner, FIFA demanded a more detailed explanation leading to Maigari's sack.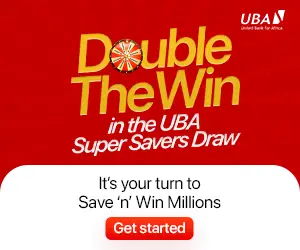 They asked for the agenda of the executive committee meeting that sacked Maigari, the conditions for the amendment of the agenda and whether the president was given the chance to defend himself.
FIFA also stated that the dismissal of any executive committee member was the prerogative of the NFF general assembly and not the executive committee.
The world football ruling body also expressed surprise that despite the lifting of the suspension of the country, the situation in Nigeria has become "so inextricable".
Elections to the executive committee are due to be conducted on August 26.
And on the heels of the letter from FIFA, the NFF executive committee on Thursday suspended two other members, Chris Green and Yusuf Ahmed, for what they described as "anti-board activities".
Meanwhile, Nigeria Football Federation has written a strongly worded letter to FIFA explaining that the impeachment of Alhaji Aminu Maigari as NFF president was done in accordance with the federation's statutes.
FIFA had written to the federation asking for details on how Maigari was removed and expelled from the executive committee of the federation.
The NFF, according to an impeccable source at its secretariat in Abuja expressed surprise that FIFA could query the internal affairs of an affiliated body and detailed the relevant sections of the statutes that backed their action.
'The NFF was shocked when the FIFA letter came and wondered why the international governing body is showing an apparent bias in an internal matter that followed laid down rules of the federation.The NFF further asked FIFA to allow it deal with the matter as an affiliated body which derives its power from its own statute,"said the source who also wondered how the Maigari group got the correspondence between it and FIFA.
'If FIFA copied Alhaji Maigari, then we would like to know in what capacity because he is no longer a membre of the NFF executive committee.The NFF is begininig to think FIFA is becoming a biased umpire in this matter,"further said the source.
Copyright © 2023 Completesports.com All rights reserved. The information contained in Completesports.com may not be published, broadcast, rewritten, or redistributed without the prior written authority of Completesports.com.