Studies have shown that in order for one to live a healthy and comfortable life, they have to be physically fit. This can be achieved easily by being actively involved in sports and other physical activities. While there are various sports you can choose from, you must pick the best one for your lifestyle. These sports include football, swimming, cycling, netball and volleyball, just to mention a few.
When it comes to choosing the right sport for your lifestyle, the following key points have to be considered:
1. Cost
The kind of sports you choose depends on how much financial cost you are willing to incur. While there are sports that require a lot of money to get their gears and equipment, cycling and spin bikes can provide you with an affordable option. There are different types of spin bikes available depending on how much you are willing to spend. The prices range from $500 to over $2000 and you can purchase them online or from your local stores.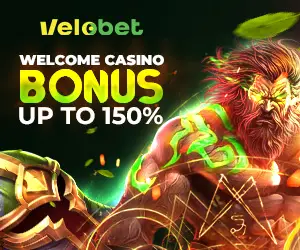 2. Willingness to Compete
If you are the kind of person who loves to compete, various sports suitable to you are available. These include soccer, rugby, volleyball and netball. These sports are generally categorized as contact sports, which means that they involve physical contact with opponents as well as working out.
3. Time Availability
The available time does matter when you are choosing the kind of sport to be involved in. Are you a morning or evening person? What part of the day are you available and do you feel more energetic? Also, this entirely depends on your schedule and what time you can fit the workout in your busy schedule. Having said that, it's also key to work out at least once a day, for about 20 minutes or so.
4. Personality
There is a range of sports that one can pick from depending on their personality. Do you prefer to be alone or participate in a group? Alone sports like jogging and athletics can also involve a group, but this entirely depends on your choosing. Many people prefer to work out alone while others fancy working out with groups, which can be quite enjoyable.
5. Relaxation and Coordination
Sports like horseback riding, swimming, archery are very good if your purpose is achieving coordination and attaining flexibility. Swimming is also very good when developing new skills and helps an individual drastically in developing balance.
6. Environment
What kind of environment suits you best? Do you prefer to be indoors or outdoors while working out? The aforementioned sports like spin bike can be a great activity indoor, while cycling and jogging are great outdoors.
Choosing the right sport for you has to be one of the top priorities in your life goals. As they say, working out is the key to a healthy life, but this will totally rest on the above mentioned factors. It's up to an individual to pick the right kind of sports that will suit their lifestyle.
Copyright © 2023 Completesports.com All rights reserved. The information contained in Completesports.com may not be published, broadcast, rewritten, or redistributed without the prior written authority of Completesports.com.