It's easy to look at the scoreline than the timeline. The thought of the score could be scary, however the timeline sometimes and having an imaginary picture of your hero somewhere in your mind urging you to keep striving is always an elixir. To some, it's the picture of past victories or the process they have put in that count.
It's easy to remember you are either three goals or four goals down, however it's also great to remember your time is all you've got.
GIVE IT YOUR ALL.
"In the end of this game, the European Cup will be only six feet away from you, and you'll not even be able to touch it if we lose. And for many of you, that will be the closest you will ever get. Don't you dare come back in here without giving your all" — Sir Alex Fergusson. (1999 European Cup final with Bayern Munich, half-time team-talk)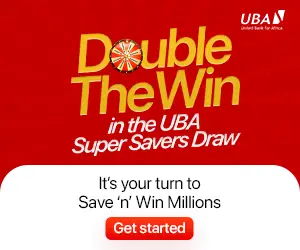 Whichever way your self-evaluation finally turns out. It's always best to build on your strengths, remember your past victories and focus on your time, then give it your all in the second half.
Wish you an amazing second half: whatever happens now, is down to your reflexes (me inclusive)
Namaste.
Charles Umeh is a student of life, life coach and strategist who makes impact through his writings and speaking engagement.
Twitter @Charismacharles e-MAIL:[email protected]
Looking for the right scoring app for the football WC?  The FlashScore app is the best choice!
Sport fans with Android or iOS devices now have a new app that demands their attention. The FlashScore app covers results and stats from football and 25 other sports and over 5000 different competitions/leagues. This makes it the number one app in terms of sports coverage. It offers a unique 'My Games' feature for following the user's most popular matches across any sports. The latest version of the app is optimized for tablets with Android OS and the iPad version is about to be released soon.
Here is a short summary of the app's main features:
– fast and reliable live scoring service for football and 25 other sports
– LIVE feature that allows users to watch just the current live games for selected sport
– My Games feature with push notification – for following only the user's favourite games
– manageable popular competitions (for all 26 sports)
– Live commentary for all the top leagues (including the football World Cup in Brazil)
– H2H stats for nearly every sport and league
– detailed league and top scorers tables + draws for all the sports covered
– comprehensive stats from football matches – including line-ups, goal scorers, cards and substitutions
– live match details for selected sports, e.g. point by point stats for tennis games
The FlashScore app can be downloaded here:
Check out the short presentation video about the FlashScore app:

What is FlashScore?
FlashScore.com is the fastest and most comprehensive live scoring website on the market. It is part of a global live scoring network of websites currently visited by over 50 million users a month. The services offered include the FlashScore.com website itself suitable for PC/MAC users, with detailed information about sport events from 28 sports. Users on mobile devices can enjoy the above mentioned apps or use the touch version for smart phones found at: t.flashscore.com. Users with a slow internet connection can enjoy a simple mobile version found at: flashscore.mobi. As you can see, FlashScore offers the fastest live scores for everybody and everywhere!
App screenshots:
Copyright © 2023 Completesports.com All rights reserved. The information contained in Completesports.com may not be published, broadcast, rewritten, or redistributed without the prior written authority of Completesports.com.