Some 4,000 miles separate Salvador from Lisbon but it was possible to close your eyes here yesterday and imagine a collective sigh of relief from 10 million Portuguese. After countless bulletins, scare stories and photos of icepacks, Cristiano Ronaldo stepped into the press conference room of the Arena Fonte Nova – fashionably late – and gave the news that Portugal and indeed the whole of Brazil too has been hoping for: the Fifa World Player of the Year is ready to join the party.
Ronaldo will lead Portugal out at their opening Group G game against Germany and, reading between the lines, will be playing through the pain barrier to do so. The 29-year-old said: "I want to be at 110 per cent but am at 100 per cent and that is enough to help the national team."
Ronaldo has been struggling with knee problems for some time and although he was able to play in Real Madrid's Champions League final victory, he missed two of Portugal's three friendlies before arriving in Brazil. The problem is tendinosis in the region around his left kneecap and he explained: "I have been training now for some days. That is because I am OK and feeling well. I would like to have no pain but is not possible – there's never a day I have no pain whatsoever. There has not been one single moment I've played a match without pain. It is a burden of my work. I am ready and feeling well and really want to do a great World Cup."
This is the third World Cup for a player who helped Portugal reach the semi-finals in 2006 and he would doubtless love to light up the tournament in a way he has the English and Spanish leagues and Champions League, in which he set a record for 17 goals in 2013/14. Ronaldo's only two World Cup goals in ten appearances were scored against Iran and North Korea, which is hardly the record a player of his standing would wish for – not least when his only rival for the billing of Portugal's greatest player, Eusebio, hit nine in the 1966 finals.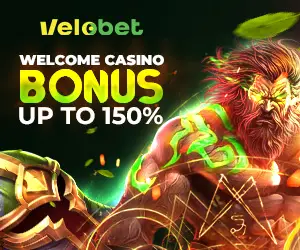 Yet he balked at the notion that he had anything to prove. "If we look at my stats and my resume, I think I have no words for that question," he said. "I don't have to demonstrate anything. I just have to continue my career which has been great so far.
"Tomorrow we have a match against one of the favourites [but] we have our weapons – we are not among the favourites but will enjoy this as much as possible," said Ronaldo, who cited his Real Madrid team's unexpectedly comprehensive semi-final win over Bayern Munich in the Champions League as reason to believe Portugal might surprise the Germans. And while a victory for Paulo Bento's men at the Arena Fonte Nova would raise eyebrows, it is fair to say Germany's preparations for this World Cup have not run as smoothly as they would have liked.
There were questions at Low's press conference yesterday lunchtime about the helicopter that had whisked Bastian Schweinsteiger to a nearby clinic from Germany's Porto Seguro base for medical tests on Saturday. Low brushed away worries about the Bayern man's injury by explaining it was simply to meet a FIFA demand for "another medical check for insurance reasons".
Schweinsteiger has not been the only injury concern. Philipp Lahm, Sami Khedira and goalkeeper Manuel Neuer – absent from the final two warm-up matches with a shoulder problem – have all had problems but all three will start today, with Lahm in the defensive midfield slot he now occupies for Bayern.
Low will play centre-back Jerome Boateng at right-back to try limited Ronaldo's threat. If Ronaldo is the focus of Portugal's attacks, Germany will look to three players – a fluid, rotating front three of Thomas Muller alongside the Arsenal pair of Mesut Ozil and Lukas Podolski – in the absence of Marco Reus, Bundesliga player of the year, who is nursing an injured ankle in Germany. "We have shown we are team can draw on lots of talent, we have lots of possibilities," said Low. "We have different types of player. Ozil and Muller have different ways of playing than [Andre] Schurrle and Podolski."
At the last World Cup Germany blew away England and then Argentina but came up short against Spain. At Euro 2012 they won their first four games – including a 1-0 opening-match success over the Portuguese – but lost to Italy in the semi-finals. Low, now in his fourth tournament at the helm, believes Germany have the potential to "make it really far" but believes the three-time winners will need some luck too to finally end a trophy drought stretching back to Euro 96. "In tournaments you know four or five matches is not enough to win title. It is our task as coaches to make sure the team maintains its highest level of performance over a four-week period. Injuries do or can be serious setbacks [and] you need that extra bit of luck." Ronaldo would agree with that.
Source: independent.co.uk
Copyright © 2023 Completesports.com All rights reserved. The information contained in Completesports.com may not be published, broadcast, rewritten, or redistributed without the prior written authority of Completesports.com.