By Johnny Edward:
Nigerian striker Ikechukwu Uche is keen to improve on his last season's goal account, after finishing as the leading scorer at Villarreal last term. Although there have been changes in the squad over the summer, he believes it's for the betterment of the team as a whole.
Speaking at a press call on Wednesday, Ike Uche gave his thoughts on the upcoming season, hopeful that he can match or exceed the goal tally he registered with Villarreal last season, having scored 14 goals in 30 games in the La Liga.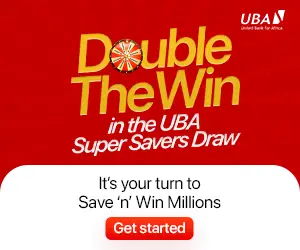 "Personally speaking, my aim is always to improve and that's what I have in mind this season," states the striker. "I can't think too much about it though. What I want to do is take things one day at a time and see how things go for me."
Uche predicts that the 2014-2015 season will be very demanding for his team, Villarreal, given they're not only competing to do as well as possible in La Liga and the Copa del Rey, but their intention is also to progress as far as they can in the Europa League.
"We're working hard and well. It's only the pre-season right now, but we must be stronger and better prepared, given the Europa League qualifying tie is coming soon and it's very important we get through that," he says.
"It's going to be a very demanding season. We're playing in more competitions, like the Europa League and for that reason we have to take things steadily. It's not going to be easy, so we'll have to take things one game at a time."
Amidst the summer activity in the transfer market, particularly in attack with players such as Perbet and Pereira leaving, with talented youngster Vietto arriving, Uche believes that overall, the changes are good for the team, even though he admits he'll miss his former team-mates.
"There have been some variations and it's natural for a team to change a few things, from one season to the next," he reckons. "Some good team-mates have left, who were doing well and there's been the arrival of Vietto, who is young, keen and a very good player. From what I've seen so far, he's a lad who is keen to grow, which is good for the team. The level of competition in the squad is good and that's also good for all of us."
"Players who brought a great deal have left and we'll miss them, of course, but on the other hand the club is trying to sign players to improve the team. I believe we have good players arriving that will help us a lot."
Finally, and amidst speculation linking defender Mateo Musacchio with a move away from Villarreal this summer, Uche hopes that the Argentine player stays with the club, regarding him as one of the best players in their squad.
"Mateo is one of the best players in the team, so if clubs are coming in for him, it's because he's doing well and has quality. We want him to stay, but we know how things go in football and if he does have to leave, we'll also be happy for him," Uche states.
Copyright © 2023 Completesports.com All rights reserved. The information contained in Completesports.com may not be published, broadcast, rewritten, or redistributed without the prior written authority of Completesports.com.