Gymkhana GRiD made its international debut at X Games in 2013 in Los Angeles California, Gymkhana GRiD is all about precision, finesse and precision. The competition is in its sixth season and Carnival City Johannesburg was host of this year's edition.
The 2017 Edition was packed with tyre slaying, engine revving, and precision driving. There were 50 drivers who rolled in to Carnival City Johannesburg for this year's event.
The course featured obstacles as tyres, barrels and k-rails, which the driver must manoeuvre around in 180 degrees spins, 360 degree spins, parking boxes, figure 8s and other advanced manoeuvres with the least mistakes.
Related: Gymkhana GRiD 2017 Carnival City Action In Pictures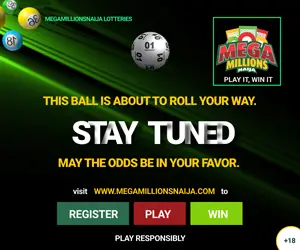 The competition consists of head-to-head round of two runs, with athletes seeded according to their best qualifying times. The quicker driver progresses to the next round while the slower driver is eliminated.
To select the eventual winner from each class, athletes must go head-to-head with Hoonigan mastermind Kenneth 'Ken' Block (AWD) and his chosen pro team mate (RWD) to compete for first place.
The numbers don't lie Gymkhana GRiD 2017 was the hottest event of the weekend with over 3 million viewers globally on live stream and a jam packed grandstand bubbling with fans who came to witness tyre slaying, smoking rubber and finesse driving first hand.
Complete Sports Nigeria brought you a slice of the action with live streaming of the event powered by Monster Energy. Other sponsors of the event include Auto Trader, Toyo Tyres, ST Suspension, Sonax and Ford.
In the All-Wheel Drive (AWD) category top drivers featured were 2017 FIA World Rallycross Champion Johan Kristoffersson, World RX star Andreas Bakkerud and multiple FIA World Champion Petter Solberg. Likewise the Rear-Wheel Drive (RWD) category featured Luke Woodham who became the series' most successful rear-wheel drive pilot winning the competition four times in a row. Adam Elder who was second runner-up pushed Woodham all the way to the last second while Danny Cross got a third place finish.
Luke Woodham had this to say after bagging 1st place in the RWD podium
"This weekend has been the toughest Gymkhana GRiD to date. It's been a real team effort to get this one – everyone has worked so hard and I'm really grateful. If you had said to me yesterday that I was going to be on the podium, then I wouldn't have believed you. I had nothing left after a long day of qualifying. I've always been one to quite enjoy mind games with the other drivers, but this time I was just pushing and going absolutely flat out. I don't know where the speed came from to be honest – I just dug deep. We had car trouble before the final, where the alternator packed up. The car was misfiring. After the earlier runs we had to switch out batteries and charge them between runs. Thank you to Baggsy and Terry Grant for their help – because I was really panicking! I just knew I had to go flat out. Props to Adam he's been unbelievable all weekend and a great competitor. I never thought I'd be able to do this four times in a row."
The All-Wheel Drive class winners are as follows Johan Kristoffersson in 1st place, Petter Solberg 2nd place, Andreas Bakkerud 3rd place, and Ken Block – 4th place finish respectively.
For those who missed the thread burning action. Watch all the finesse and precision in the video below.
Copyright © 2021 Completesports.com All rights reserved. The information contained in Completesports.com may not be published, broadcast, rewritten, or redistributed without the prior written authority of Completesports.com.