Former Super Eagles captain and head coach Austin Eguavoen speaks to Completesportsnigeria.com's DAVID MESHIOYE as get set to host Zambia in a key World Cup qualifier in Uyo…
The Super Eagles face Zambia on October 7 in a key World Cup qualifier. A lot must be going through your mind at the moment…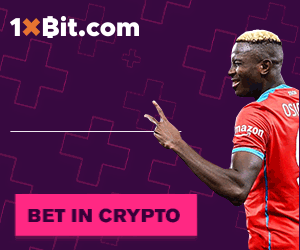 We are playing at home and we must take the opportunity. We can't leave it until we go to Algeria needing to win the last game to qualify for World Cup. But having said that, football is not mathematics, Zambia are also a good side. I think we are under more pressure than the Zambians. But we have the players, of course they know what it means to every Nigerian and I don't think anything will go wrong. But in life, in everything you do, element of luck plays a major role. We will put up a good performance on that day, all I am praying for is just that element of luck on our side, and then we will be home and dry.
Nigerians are beginning to sound confident that Super Eagles are here to dominate African football once again having defeated the Indomitable Lions 4-0 in Uyo. The general belief is that Zambia will be beaten on October 7. Should there be call for caution here?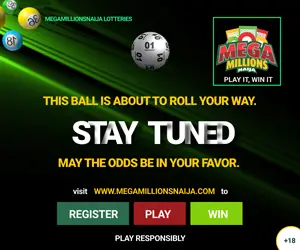 The Cameroon games both home and away were quite good. We played very well in Uyo and won convincingly. In Yaounde as well they were moving the ball very well and came under serious pressure. Being that as it may, it is not about beautiful football now against Zambia, it is about qualification. Anyhow we do it on that day to beat Zambia and qualify for the World Cup does not really matter, what really counts is that ticket to Russia. Then the coach can begin to look inward and see how we can surpass our best performance at the World Cup, which is thesecond round. But for now, I will prefer we play dirty and win than play attractive football and not qualify.
What is your take on Vincent Enyeama's planned return to Super Eagles?
Well, it is a matter of choice now. If Vincent wants to come back then I can assure you he will be received with open arms. From day one Gernot Rohr never shut Vincent out. Enyeama did announce his own retirement from Eagles but if he wants to reconsider and change his mind, then that will be fine. It is what the manager wants now; if Rohr says he wants Vincent then he can come back but if he ( Rohr) said otherwise, then there is nothing anybody can do about it. It is up to Rohr now.
What is your take home from Nigeria 4-1 loss to Ghana in the WAFU Cup final as the home-based  Eagles prepare for CHAN next year?
As for the game against Ghana, I have said times without number even when I was the coach of the national team that some games do not really reflect performance. I think the same applies to Sunday's game between Nigeria and Ghana in the WAFU Cup final. Performance needs to reflect scorelines and when it doesn't then you need to be fair on yourself. 2-1 would have been okay but 4-1? That was harsh! But you know in football anything can happen when you're chasing a game. But because the score line was 4-1 people felt Nigeria were humiliated to get smashed by Ghana, but that is not true. The only thing that was wrong with Nigeria was game management. I have told some of my colleagues in the coaching job that experience is key to success. In USA 94 when we lost to Italy; it was Westerhof's first World Cup as a manager but that experience was missing. We were leading Italy 1-0 and the excitement was so much that we could not manage the game. If we had managed that game well it would have been a different story entirely. But Sunday's game against Ghana was the final and finals are not played in a hurry. I have seen finals that were so boring but team play and technicalities come into play. I give the players credit but the score line did not reflect team performance.
Back to Nigeria versus Zambia clash, what is your parting shot as regards this epic clash?
If Nigeria qualify for the World Cup it will in one way or the other reflect on every facet of our lives either way. Lots of doors will be opened to journalists, adverts will come in and economy will boom for a whole lot of Nigerians in the business. More importantly, Nigeria's flag will be hoisted in Russia. Performance wise we will do well but I pray for luck. We just have to shake off this Zambia pressure once and for all. Once we beat Zambia, the party can start thereafter.
Copyright © 2021 Completesports.com All rights reserved. The information contained in Completesports.com may not be published, broadcast, rewritten, or redistributed without the prior written authority of Completesports.com.