Former Dolphins and Enyimba striker Victor Ezeji speaks exclusively with Completesportsnigeria.com's IZUCHUKWU OKOSI on the chances of the home-based Super Eagles to qualify for the 2018 Africa Nations Championship in Kenya. The legend of the Nigeria Professional Football League also speaks about his former clubs…
What must the Super Eagles do to avoid elimination against Benin in the return leg of their 2018 Africa Nations Championship play-offs after the 1-0 defeat in the first leg in Cotonou?
They have no choice but to score goals and score plenty of them. The Beninoise team knows the Super Eagles will be desperate to win on aggregate so they have to maximize their chances and also stay strong defensively.
Did you play against a Benin side either at club or national team and what kind of opposition were they if yes?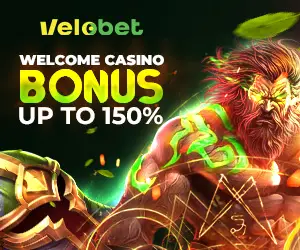 No, but the problem we have in Nigeria is that our teams underrate opposing teams who are supposedly weaker. You have to respect your opponents irrespective of their antecedents or records.
Super Eagles head coach Gernot Rohr was in Cotonou to watch the game. Do you feel some of the players might have been playing just to impress him rather than for the collective good of the team?
It will be unfair for me to pass judgment because I did not watch the match and I cannot actually say this or that was the situation. I don't think his presence made any difference. Even before the game in Cotonou, he had been with the players in the camp in Kano so he must have seen those with exceptional qualities. Like I say, the players in those qualifiers may not necessarily be the best in the league but were lucky and privileged to be there.
Do you think clubs in the Nigeria Professional Football League (NPFL) who did not have many players in the home-based Super Eagles may have an advantage in their promotion or relegation battles?
I don't think so. I really do not see the fact that a club have three or four players in the national team as an excuse for clubs. What if those players were injured and there was no international match to play, won't they still play their matches as expected? The CHAN Eagles players may have been injured and not fit to play for their clubs.
What lessons do you think the home-based Eagles can draw from the 2014 squad that finished third with Stephen Keshi in charge ad the 2016 side coached by Sunday Oliseh?
They should be striving to qualify for the competition first and then work hard to ensure they win knowing the these guys could not win the Championship. The Eagles got to the third place match in 2014, so going a step further and playing in the final and winning it possibly should e the target but they must overcome the threat of Benin first.
Let's look at your former club, Rivers United. They crashed out of the CAF Confederation CupGroup stage. Do you consider that as a positive as they hope to avoid relegation (Rivers United are 14th in the NPFL table with 45 points, five points above 19th placed Gombe United)?
The problem with Rivers United was that there WAS no consistency. You cannot achieve any result if you throw away your best players. Then you sign so many players who take their time to understand each other's games.
Which was your best moment for Rivers United?
It was in 2004 when we won the FA Cup (as Dolphins FC). I was rewarded with a car and N1 million. I had some nice memories too whilst at Enyimba but this stood out for me.
And the worst moment for you?
Not much at club level really but in the national team, it was before a friendly against Sierra Leone. We (home-based players) were in camp preparing for the game but the foreign-based players were eventually invited. We were disappointed because we thought we could deal with the Sierra Leone team. Do they need to bring the guys in Europe to play Sierra Leone? That was what we reasoned.
Copyright © 2023 Completesports.com All rights reserved. The information contained in Completesports.com may not be published, broadcast, rewritten, or redistributed without the prior written authority of Completesports.com.