In this interview with Completesportnigeria.com's JOHNNY EDWARD, new Super Eagles invitee and Zamalek star Maroof Youssef opens up on his experience in the Nigeria camp, his favourite player and how he could have played for Egypt…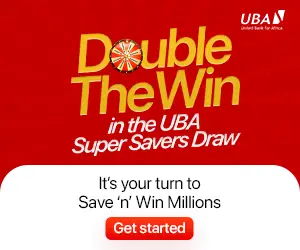 Could you share with us the experience you had with the Super Eagles from Abuja to Uyo?
It was a pleasant time for me there even if I didn't get to play. I learnt a lot and I observed so many things which some players displayed during my time there.
It was worthwhile and I'm sure that the lessons I have learnt there will stay with me and make me a better individual when next I'm invited.
What did you observe and learn?
Don't forget I'm just getting into the team and I'm learning really fast. It was a nice experience and I believe I will blend better when I get another invitation.
What do you make of your teammates in camp?
They were all cordial and I hope that we will reunite soon to make the country proud.
Having trained with the Super Eagles team for five days, you were left out of the match day squad against South Africa which we lost 2-0. Were you disappointed you were left out?
No, I wasn't disappointed. I knew the coach wanted to win the game and he kept faith with those who were with him in camp from France. I understand him well. It turned out that the game ended in a defeat for Nigeria but I believe we will correct our mistakes in subsequent games. We will qualify if the right things are done.
What do you think went wrong? Do you think the Super Eagles underrated South Africa?
I can't really say we did but from what I saw of the South African team, they showed us too much respect in the first half which we dominated but failed to take advantage. But when they played to their strengths they scored. I think the South Africans didn't play to their best level.
It's a lesson for us but I'm certain that we will qualify. If we play with our full strength we will beat them.
Would you have made a difference if you had featured in that game?
It depends, but football could be funny. I have no regrets not playing. I'm sure my time will come and the country will see the talent I have.
Does that mean we were not at our full strength against the South Africans?
Some players were missing and the coach was not ready to blame too much on his team against South Africa.
The likes of Victor Moses, Mikel Obi, Carl Ikeme, Brown Ideye, Odion Ighalo were all missing from the squad. Who would you have loved to meet?
Mikel, no doubt about it. I would have loved to play alongside him in midfield. He is a real anchor man who dictates the pace of the game to suit him.
You were called up as back-up for Elderson Echiejile at left-back but you have played in several roles in midfield. Tell us which is your favorite role?
I prefer playing in midfield. But I can comfortably play as a left-back, a winger, a central midfielder and a centre-half.
You have spent seven years in Egypt; tell us a bit about your journey in football?
I started with a local team in Ilorin, Kwara United. Made few appearances before I was spotted by an Egyptian side El Shota and there I grew into a good player who every manager in Egypt adores. I joined Zamalek four years ago and I've won four trophies, the Egyptian Premier League in 2014-15, Egypt Cup in 2015, 2016 and the Egyptian Super Cup in 2016.
You talked about coaches adoring you. Were you ever invited by the Egyptian national team?
Yes, I was close to joining up with the Pharaohs under their American coach Bob Bradley. The coach then came to watch a national team player then while I was at El Shorta and he saw me and made enquiries if I was Egyptian but so many factors hindered it from happening.
What were these factors?
I was not Egyptian and all that. They believed other Egyptian players should get more opportunities at that  level but I had no problem with that.
Did you ponder dumping Nigeria for Egypt then?
It was an offer and I considered it. Four years on, I have no regrets. I eventually got an invitation to the Super Eagles, so who says with hard work I can't break in and besides they have some good players too in their squad.
Do you nurse any ambition to play in Europe?
Yes, I do. I love the English Premier League and will love to play there someday. I have to move to change my environment after these years.
I also love the Italian Serie A and the French Ligue 1.
Which Nigerian player do you admire in the Nigerian squad?
I love Mikel a lot.
You must have been disappointed he was in the Eagles game in Uyo?
Of course, I was but there are still other games which will offer an opportunity to see him and play alongside him.
Having spent seven years in Egypt playing football, when are you planning to get married?
In August or September I will get married to my long time girlfriend in Nigeria.
Is she Egyptian?
For where! No oh. She's Nigerian and we've been together for seven years now. She has every quality I desire in a woman.  My mind had been made up long ago never to marry a foreigner no matter what.
So no Egyptian lady swept you off your feet?
Actually I'm very reserved and I love my solitude a lot, so I don't often go out lIke that.
Copyright © 2023 Completesports.com All rights reserved. The information contained in Completesports.com may not be published, broadcast, rewritten, or redistributed without the prior written authority of Completesports.com.