Patricia Rodriguez is no ordinary woman. The only female CEO in La Liga, she has more than held her own in tough sport, competing in a tough league run by tough men. She joined Eibar two years ago from Price Waterhouse Coopers as
finance director and today is the right hand woman of another remarkable woman,
Amaia Gorostiza one of only two female club presidents in La Liga.
In this exclusive interview in Eibar, Spain, Patricia fielded questions from Complete Sports Studio's TUNDE KOIKI and she passionately spoke about how her small club from a town of just 27,000 inhabitants, who play in the smallest stadium in the top five leagues in Europe, is breaking barriers, challenging myths and making history:
You are the only female CEO of a club in the Spanish La Liga. How challenging has that been working in such a male-dominated environment
Two years ago when I assume this position of CEO, it was a little bit strange because I think as women,
we need to make more efforts than men. You need to show that you can, and that you have the knowledge to work like men or even better than men in some cases. At the beginning it was not easy, but now I can say that all my colleagues have accepted me and I am just one amongst others even though I had to make extraordinary effort to get to the same level with my male colleagues.
Can you give a practical example of that?
For example, at the beginning, when I speak sometimes, my opinion was not heard and taken in the same way as that of my male colleagues. I had to make more efforts to show them my work and achieve some targets to prove I can do the same like my male colleagues or even better.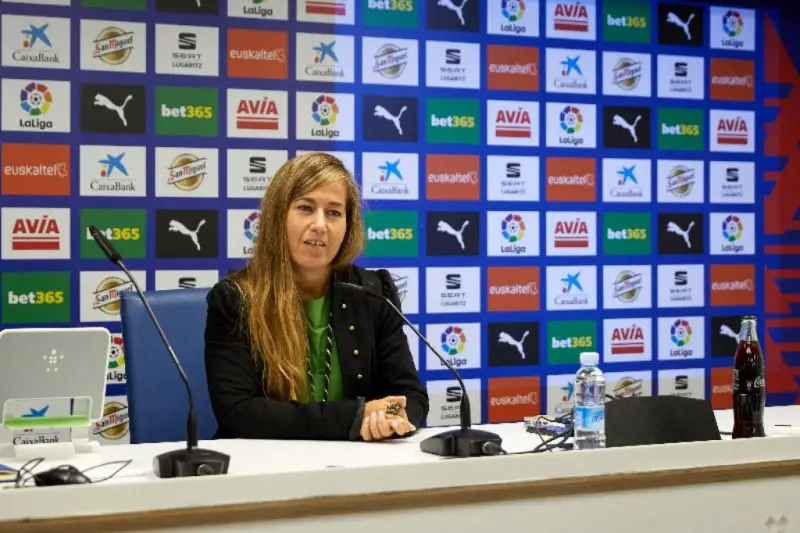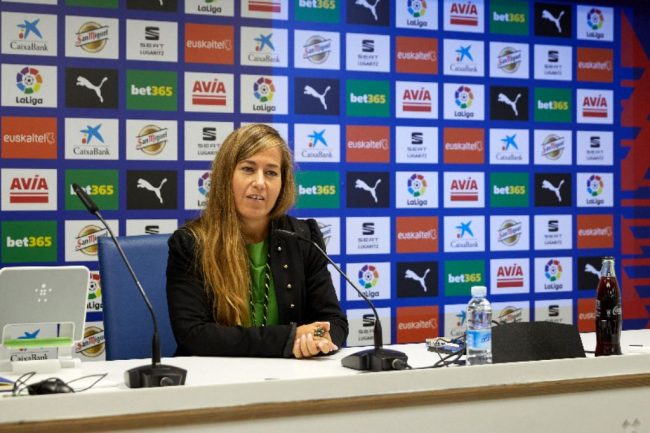 After La Liga sold the TV rights as a complete bloc and there are lots of clubs investing in
infrastructure. Given the fact that you can't put that in a new stadium, what are you doing with that
money and what are your objectives?
We are also trying to increase our assets because at the stakeholders meeting we will have at the end of
this month (October) they will decide if they want new training camps. Now we have only two training camps for the first team and all our academies which gives us some difficulty to train. So we want to increase the quality of training for the first team and the academies because we feel it is key for our development and expansion of the club generally.
At this point, will you say building a bigger stadium is out of the question?
We can't do that now but we are working to increase the capacity of the stadium which we have been doing since four years ago. It is going to be step by step and we are looking at adding about one thousand five hundred seats to get to a final capacity of eight thousand five hundred seats which
hopefully will be completed by the end of this season.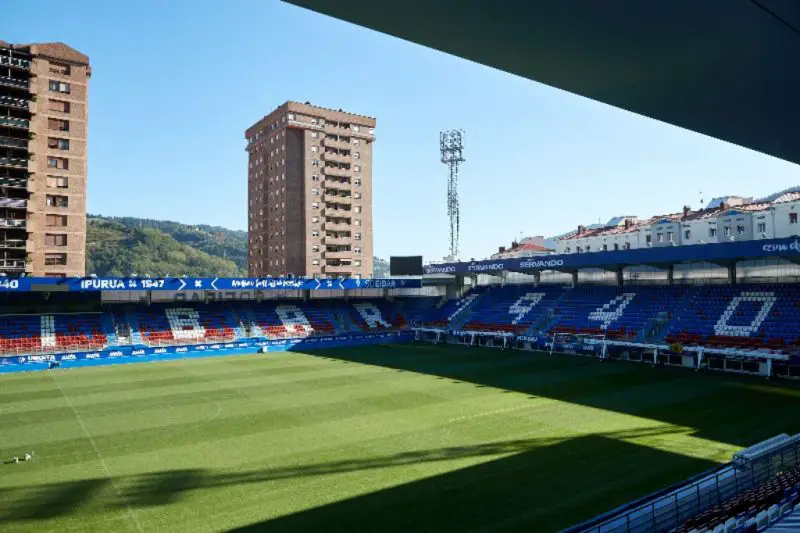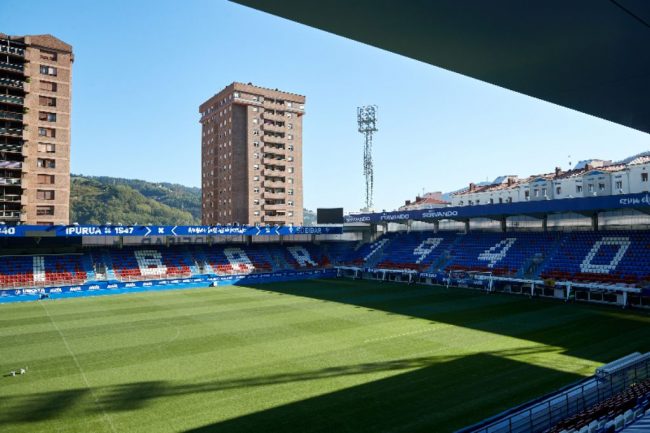 This is Eibar's fifth year in the first division and we can see changes at the sporting level. What are the institutional and social changes have the club made in this five years?
For me, the main achievement has been that we have maintained our tradition and history for which we
are known. Also now we are trying to be make the club bigger to be known to the rest of the world. We are also looking to increase our market to boost our revenues, as well as our brand internationally.
How will you describe working with Amaia?
She is a perfect president. Very kind, clever and hardworking. She helps us a lot in our work and it is
amazing working with her.
How important is the youth system in your team and how will you describe the scouting system adopted by the club?
The scouting system is about hiring some players around 30 years old with experience and good knowledge of the division even though they are more expensive, and combine them with some younger players from second division who are cheaper. Combining these two sets of players makes a strong team
for us which is key on the pitch as well as in management.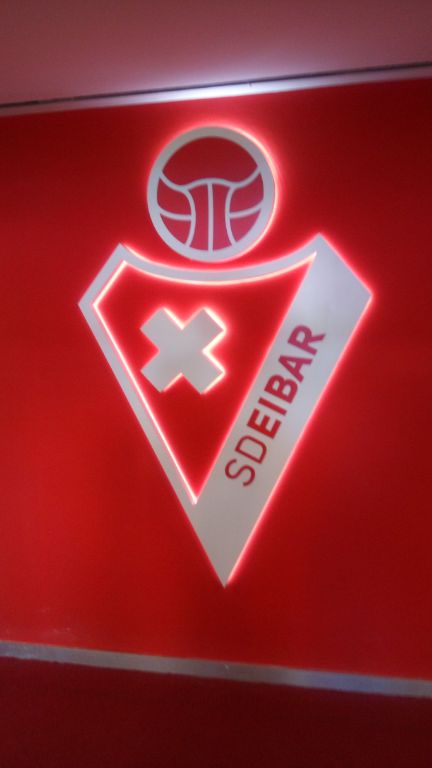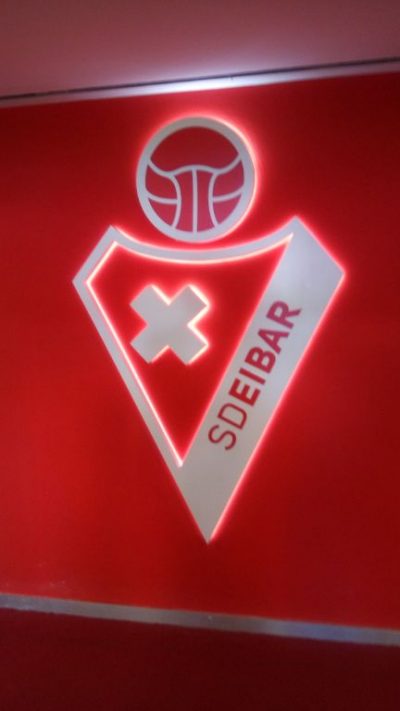 There is keen competition in buying players especially from Basque countries. Atletico has the funds
to buy more so how do you cope recruiting players?
We are not limited to incorporating players from the Basque country. We are open and any player can come here to play because we have no restriction. We'll be happy if Atletico come to buy players here because we can use the money to invest in other players.
Can you explain what the club's motto "Another Football is Possible" means?
Football gives you a lot of opportunities to make lots of things more than football. You have resources more than in other industries, and the attention of millions of people. So we have the responsibility to make the world better and try to help the community and people that can't have the resources that football have. For example, our foundation is very important in our strategic plans, and we try to help our local community here in Eibar, but basically it means that we need to share our rich history and traditions with the rest of the world.
What other key roles does other women have in your structure?
We have women in key roles in the marketing department, as well as in the communications department.
The head of our communications department, external relations and protocol Arrate is also a woman. We have women working in our nutrition department, as well as on our medical staff.
You mentioned your struggles in the beginning saying it was very difficult for you. What drives have kept you going rather than give up?
I never give up! (laughter) The motivation is that I always try to achieve the target I've set for myself.
When I find things difficult, I try to work hard to achieve the set goals.
We've been hearing a lot about plans for La Liga teams to play one match per season in the United States of America. Is Eibar in favour of this?
Of course! We have sent an e-mail to La Liga that we want to play there. But this season. we know that they will be playing Barcelona and Girona, and we hope to be the next team next season. It is a great opportunity for a club like Eibar because the interest in football in United States is increasing a lot. To go to the United States and play a game against a club like Barcelona will be a great opportunity for a club like Eibar or any team from La Liga.
While it is seen as a good commercial opportunity for clubs, many fans are angry with the plan because they say it creates a certain imbalance?
I can understand the fans' position, but aside taking a game to the United States, there are other factors that can cause imbalance even if the teams were to play all their matches in Spain. What needs to be done is to work with the fans and look at other benefits to the clubs to work out a mutually beneficial and acceptable format for everyone involved.
The story of Eibar is a fantastic story known all over the world now. And despite all that you've achieved, it's clear that much more can be done. If for example Africa's richest man Aliko Dangote or India's Mukesh Ambani wants to be part of the Eibar story, how will that partnership go. Will you sell outright or give them a place in the investment?
We have an extraordinary history. We have to work and continue to be different from other teams in the
La Liga. To do that, we need to sign agreements with other teams from other countries, try to increase the
brand and create synergy between the two teams – we are very open to such an agreement. We are talking with teams from Japan, Thailand, Indonesia because it helps to expand our fan base. But the internal rule will not allow for outright sale of the club because no one can have more than 5% of the capital of the club. It's an internal rule to ensure the club's ownership remain in the hands of all our shareholders and not in the hands of one person.
Copyright © 2021 Completesports.com All rights reserved. The information contained in Completesports.com may not be published, broadcast, rewritten, or redistributed without the prior written authority of Completesports.com.