Udinese defender William Troost-Ekong, in this interview with Completesportsnigeria.com's JOHNNY EDWARD, reveals how earned a bigger club career at Udinese in the Italian Serie A . He also speaks about how he marshals his defending role for his team, and insists he is unfazed by the task of stopping Libyan forwards for a Nigerian victory in their Saturday's 2019 AFCON qualifier in Uyo.
Excerpts….
What do you make of the progress you have made in the past three years since you made your debut for the Super Eagles?
It's a matter of football. This past two years have been a great progression for the Super Eagles, not just for me. I think we brought in a lot of young players, we qualified for the World Cup and played there and now I think we are going to qualify for AFCON.
It's been through the hard work of the whole team. I thank God that I have been a part of the progress so far, and the coach has trusted me since he came in.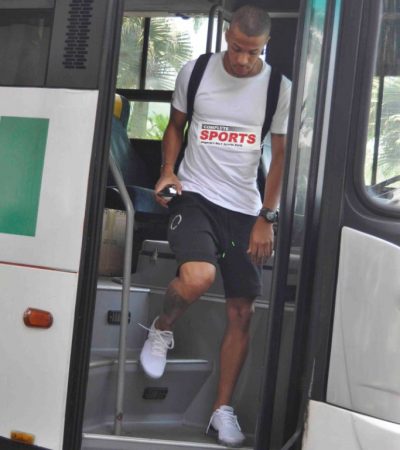 Other central defenders have also been pushing hard to take your place in the team. What's the competition like as you work hard to keep your place?
I work even harder, I don't think this is my finishing level yet. I'm just trying to work harder everyday to get better as a team player and as an individual.
You joined Udinese in the summer after spending a season in Turkey with Bursaspor. What's the experience like playing in Italy so far?
Playing in Udinese and the Serie A is a step up from where I was playing in Turkey. It is one of the best leagues in the world right now.
It's been good for me – for my development. I have been getting a lot of chance since I signed there. I played every minute and every game. It was a move that happened after the World Cup as a result of the hard work that we did as a team.
I think a lot of guys got a reward for it, including Musa and other players, and now it's up to us to keep up with that level and move up again. That's what I'm trying to do now. Hopefully, how I improve for my clubside will benefit Nigeria.
Nigeria failed to qualify for the two previous editions of the Africa Cup of Nations tournamdnts. Aheadof the game against Libya on Saturday there's so much importance attached to the game. How zealous are you and your teammates to beat Libya over two legs to qualify for the AFCON?
The first game against South Africa was very difficult because we lost that game, I think since that time, over a year ago, we've progressed as a team.
We are not taking the game against Libya lightly. We are now considered one of the best in Africa, so everyone who plays against us will bring their 'A' game.
So against any team, it's going to be difficult, but I am confident in the team – that we can qualify. I think we have been in a double header before and people didn't count us in, but we managed to do the job.
I think we have just as much task now against Libya in this double header. We've been very focused on that and I think we will answer any question on the pitch on Saturday.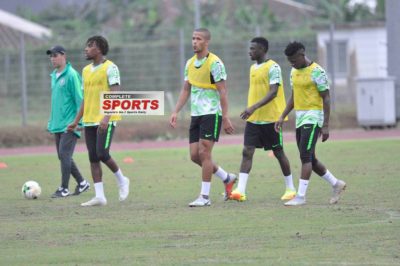 You have faced world class strikers since you moved to Italy. Mario Mandzukic and Cristiano Ronaldo were the latest when Udinese lost 2-0 to Juventus in a Serie A clash last weekend. Are you not worried over the fact that the unknown Libyan forwards may be too tough to handle?
I'm not afraid of any striker, known or unknown – it doesn't matter. we have watched the videos , we've spent the last two days watching Libya.
Up till the day, we are going to know how they play. We have prepared the same way as we did before the World Cup game.
All the players are going to do their best. It's not a game that is going to be easy or we expect to walk over. We are very focused and also we have to show Africa and the World that we can face anyone.