–Blasts Eagles can't succeed without full-backs, Insists Yobo not fit to start
The Super Eagles kick-started their preparations ahead of the 2014 FIFA World Cup against Scotland at the Craven Cottage, London on Wednesday. Erstwhile technical committee member of the Nigeria Football Federation, John Mastoroudes, dissects the team's overall performance in this interview with Complete Sports Saturday's ADEBOYE AMOSU.
THOUGHTS  ON EAGLES' GOALKEEPING
I wouldn't want to rate the players individually because I don't think that would be fair on them.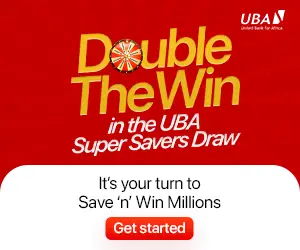 Between the posts, I believe Austine Ejide didn't have a good defence in front of him against the Scots. No matter how good you are as a goalkeeper, once your defence line is not good, there is bound to be a problem.
So,it is difficult to say Ejide is not good when he didn't particularly have a good shield in front of him. I think Scotland played better than us in the game. The four goals in the game came through defensive errors.
THOUGHTS ON EAGLES' DEFENCE
Our defence that paraded the quartet of Joseph Yobo, Elderson Echiejile, Rotimi Odunlami and Azubuike Egwueke was very weak. It's certain that not all these guys will command regular shirts and one can safely say Keshi used his second team for the game. He actually wants to assess the players before deciding those that will make the final cut. From what he saw in the game, he will be able to  decide who goes to the  World Cup or not.
I would like to point out one important thing at this stage, no team can win the World Cup without having two very good fullbacks. In a modern game, the full backs help you to defend, the full backs help you create things in the middle and assist in lauching the attack.
We need two very sound full backs. Unfortunately for us, we don't have them at the moment.
Like I said, no team in the world will win the World Cup if they don't have two good full backs.
Joseph Yobo  can help in the dressing room, help build up the morale of the players but I don't think he has a chance of earning a starting berth.
Our two full backs on the night [Odunlami and Echiejile] didn't measure up to standard. Ambrose  Efe came on later but he too did not do much. I just hope he can improve on his performance and help us in Brazil.
THOUGHTS ON EAGLES' MIDFIELD
Gabriel Reuben and Joel Obi starred in midfield but to be honest, the two of them didn't really measure up to standard in the match. They were not really in the game, which is why we lost the midfield to Scotland.
The full backs too didn't really make things easy for them as they failed to offer much help.
Talking about whether the duo should be part of the final 23 to Brazil. Well.. that's a big question because we have to ask ourselves, do we have players who are better than them?
Having said that, I still don't believe we must rate them with just one game. We have seen them play before and know their qualities.
Nosa Igiebor looked impressive when he came on in the second half and he is one player we can rely on. The good thing is that we can still call upon John Obi Mikel and Ogenyi Onazi for the World Cup.
I also like the performance of Ejike Uzoenyi, the player who won the most valuable player award at the African Nation Championship in South Africa. He is pacy, intelligent and also a good dribbler. He could still develop and work on the other shortcomings in his game.
THOUGHTS ON EAGLES' STRIKERS
The player that really impressed me was Uche Nwofor. He is one player that will help us and give us good option  in the attack. Osaze Odemwingie made his return to the team after over two years and showed his quality too. One could see from his touches and movement that he his a good addition to the team and one player that will contribute positively to the team in Brazil.
I also don't like the fact that we didn't convert the few chances we created. It is one area that we must work on ahead of the World Cup. In a tournament of such magnitude, you need to convert your your chances or they might cost you at the end of the day.
Shola Ameobi started the game as the point man, but he was disappointing. I was expecting to see more from him but he didn't really come to the party. He should have converted some of the chances that came his way.
Michael Uchebo got the first goal but I don't think he is ready for the big stage. He still has more to learn before he gets to the level required to play at the big stage. The front three that started the game;Babatunde Michael,Shola Ameobi and Michael Uchebo struggled all through the time they spent on the pitch.
Uche Nwofor spent little time on the pitch but one could see the quality he possesses.He threatened the Scottish  defence and got his reward with that equalizing goal.
I believe Keshi will stick with some of his key men in this area. The likes of Emmanuel Emenike,Ahmed Musa, Victor Moses and Osaze Odemwingie. These are the guys that can make things happen for us in Brazil.
WAY FORWARD
I know there are people out there who believe that the outcome of a friendly match like the one  against Scotland doesn't count, when you are preparing for competition, but I don't agree with that school of thought. I believe we should be winning this kind of game to send fear into the minds of our opponents ahead of the finals.
We were definitely second best against Scotland but that's quite understandable because we fielded a not too strong side in the game. We still have two more friendlies to go before the competition starts proper and our performance in the two games  will show how ready we are for the World Cup.
It's important we do well in those games to command the respect of our opponents. We should not treat those games with kid's gloves.
EAGLES KEY MAN FOR WORLD CUP
Victor Moses played a key role in Nigeria winning the African Cup of Nations title in South Africa and I expect him to be the key man for the Super Eagles once again in Brazil. He didn't really have a good season with Liverpool, where he was on loan from Chelsea, but I still believe he will play a crucial role for the Super Eagles in Brazil.
Emmanuel Emenike too is another key player for the team. He has had problems with injuries since his exploits in South Africa and I'm sure he needs to replicate his AFCON performance at the world stage to really show us that he is a proven goalscorer.
EXPECTATIONS
As far as I'm concerned, we should qualify from our group first,  before thinking about how far we will  go in the competition. We need to ask ourselves, who are the players we have, that we are talking of playing in the semi- final and the final.
What's important is for us to think about how we can qualify from our group. Then the team will rise and they would have also blended at that stage.
We should take it one game at a time. Afterall, are we the best team in the world?
Certainly not. So we be objective in setting a target for ourselves.
You also can talk about how much time they have trained together but I don't think that matters. When you have quality players, it takes them little time to blend together. We should also not forget that the Super Eagles is a team that most times improve with every game in a competition.
We all saw that at the AFCON in South Africa last year. When they start playing well, then they will have the confidence to move on and tackle any opponent that comes their way.
Copyright © 2023 Completesports.com All rights reserved. The information contained in Completesports.com may not be published, broadcast, rewritten, or redistributed without the prior written authority of Completesports.com.