The Special One, The Happy One, The only one, Ze Mario, Jose Mourinho's legacy spanning from his unlikely triumph with Porto in the 2003-2004 UEFA Champions League, and his nomadic coaching carreer has seen him rack up a number of nicknames, as well as trophies across Europes. However, with Manchester United opting to terminate his contract with the team earlier this week, many have pointed out to a rather strange pattern- his struggle with teams after his second season in charge.
With Porto, Inter Milan, Real Madrid, Manchester United and his two stints at Chelsea, he departed or was forced out on or before his third season- a case of lightening striking the same place one time too many. There is a bigger picture to this pattern, as we take a journey to the illustrous, yet controversial career of a coaching genius with a football philosophy antagonized by many, but with a trophy count almost equal to the number of antagonists.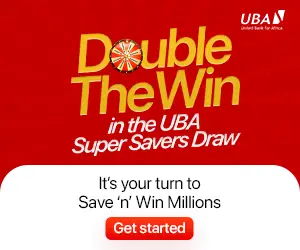 Jose Mourinho: Coaching Philosophy and Underdog Specialist
About a year ago, I wrote an article that talked about the tactics of the Portuguese tactician and you can quickly take a glimpse by clicking on the link.
A master in setting up near impenetrable barricades at the back, and making you pay for the slightest of mistakes in your own half, Mourinho has always set up his team to be without the ball, believing that the team with the ball is likelier to make mistakes. Anti-football, negative football, or whatever name you have in mind for this, it has worked for him and he has been vocal about his achievements throughout his managerial career. The feat he has attained with clubs like Porto, Chelsea, Inter Milan have shown a side to the man, many have been blind to- his capability in inspiring lesser sides and underdogs to unimaginable success.
"I have won eight League titles in my career and I am the only manager in the world who has won in Italy, Spain and England – not small titles, not small countries, eight proper titles. But my second position last season is one of my greatest achievements in football.
"Two seasons ago we had a fantastic season by winning the Europa League and last season everybody thought Atletico Madrid did amazing, because they won the Europa League after being knocked out of the Champions League. We won the Europa League, because that was our level, and we are the last team in England to win a European competition." However, this is as good as it gets for the Portuguese, who seems to lack the middle part of his nickname (The Special One) after his second season
with the clubs he has coached.
Why does Mourinho fail after his second season?
Firstly, Mourinho's tactics is one which is solely dependent on the final result. That is if his team is not winning, you can barely find a means to defend- as an analyst or to smile – as a fan. Without victory, there is hardly any positive.
Furthermore, after winning trophies in his first and second season with a club, some players become more difficult to "inspire", while others become fed up with being subjected to playing the Mourinho way.
Star names like Cristiano Ronaldo, Paul Pogba, and Eden Hazard each had their episodes of fallouts with Mourinho, being unhappy with his playing style.
Simply put, it has been difficult to maintain longevity with his style, having a maximum lifespan of three years.
Have we seen the last of Jose Mourinho?
I strongly doubt that we have. As Pep Guardiola rightly said after his dismissal
"I am on his side, the managers – we are alone," he said. "They contract us to try to win, when we don't win I know what happens.
"I know exactly what they can feel. Always I am there because we feel very alone, all the pressure is on our shoulders.
"He has a lot of experience, he is a tough man, he is coming back soon and we are going to play again."
When he is coming, where he is going, I do not know. But one thing is certain, Jose is coming back soon!
Great Oriahi
University of Benin,
Ugbowo, Nigeria.
08148437678.
Copyright © 2023 Completesports.com All rights reserved. The information contained in Completesports.com may not be published, broadcast, rewritten, or redistributed without the prior written authority of Completesports.com.