By Nurudeen Obalola in Yaounde:
The Nigeria Football Federation's plan to fly the Super Eagles straight down here to Yaounde in a chartered plane for the World Cup qualifier against the Indomitable Lions is the best decision for the team.
It does not matter what it costs, it is the way to go.
If the players were made to travel commercial, Nigeria might as well just hand over the three points to Cameroon before a ball is kicked.
Ordinarily, Lagos to Yaounde should be a straightforward journey of around one and a half hours by air.
But because there are no direct flights between the two cities, or any two cities between the two countries, the journey ends up being one long, arduous trip.
Somebody flying direct from Lagos to the United Kingdom for instance would have arrived, had a bath and two meals – with a sound nap in between – while the person who left Lagos for Yaounde at the same time would still be wondering when he would get to his destination.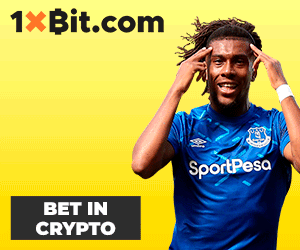 Lagos to London is 5,020 kilometres according to a Google search, while Lagos to Yaounde is 944km. But the London traveller gets to his destination much faster.
The most 'convenient' schedule between Lagos and Yaounde is the one offered by Asky Airlines, an airline operating from Togo that prides itself as being Pan-African.
The Asky schedule is the definition of merry-go-round. You are billed to leave Lagos at 11am but you are expected to land in Yaounde at 8pm! That is nine hours if everything goes according to plan.
If the nine hours do not leave you at least a little bewildered, the route surely will confound you: Lagos-Lome-Abuja-Yaounde. Yes, Abuja after Lome!
Imagine the Super Eagles flying down from Uyo to Lagos then going through this weird route and exhausting trip.
Thankfully, this Completesportsnigeria.com reporter did not have to play a match with a World Cup ticket at stake after this trip.
And this reporter's trip did not go exactly to schedule. To be fair to Asky, they mostly kept to time but situations beyond their control led to delays in Lagos and Abuja.
The first leg of the trip, where there were passengers going to the United States, the UK and a few African countries on board, was set to take off at 11.10am as promised but the plane spent close to one hour on the runway waiting for its turn to take off, according to the pilot's explanation.
So, an 11.10am take-off became 12.05pm or thereabouts for the 35-minute flight.
Lome was quite a pleasant surprise, with nearly all the officials, at least the ones this reporter made enquiries from, being courteous and able to speak good English.
The Aeroport International Gnassingbe Eyadema in Lome, Togo was extremely neat, the officials helpful, and the security checks were smooth, even if the passengers had to empty their pockets and take off their shoes and belts for a second time in less than two hours.
The airport had great WiFi too.
After spending about three and a half hours in transit, it was time to return temporarily 'home' to Abuja.
The flight from Lome to Abuja took off at around 3pm Togolese time (4pm Nigerian time) as scheduled and it was expected to take 90 minutes or thereabouts. But by the time the plane landed, it had been in the air for more than three hours because it could not land in Abuja at the scheduled time due to bad weather.
It was raining heavily in Abuja as the plane finally landed a few minutes past 7pm, the Nnamdi Azikiwe International Airport runway all wet as the rain continued to lash down.
Thankfully, the Abuja stopover was not longer than 45 minutes, although there was another delay as the plane waited for the skies to clear up before take-off.
Finally, the journey terminated in Yaounde at around 9.30pm when the flight from Abuja landed at the rather ramshackle Yaounde-Nsimalen International Airport, where, unlike modern airports, there were no convenient and risk-free ways to change currency, get SIM cards for your phones or sort out your internet. That is another story for another day.
So, all in all, it took this reporter roughly 10 hours to get from Lagos to Yaounde on Tuesday and another three hours to get settled in the wee hours of Wednesday.
Imagine the Super Eagles going through all that and having to play to play Cameroon the following day in a key World Cup qualifier.
As a matter of fact, chartering a plane is not only the smart choice. It is the ONLY choice.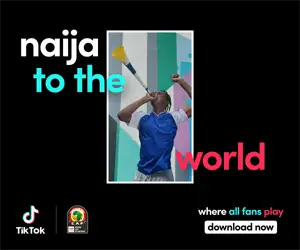 Fastest Paying Betting Site in Nigeria
: Grab your 140% First Time Deposit Bonus Now —
www.Sportybet.Com
Copyright © 2021 Completesports.com All rights reserved. The information contained in Completesports.com may not be published, broadcast, rewritten, or redistributed without the prior written authority of Completesports.com.