This World Cup has produced some great football drama as well as some totally unexpected results. This has beautifully illustrated why football is such a completely unpredictable game, humbling even those of us that pretend to be its 'experts'.
Take this last week, for example.
When I set out originally to cover events around the World Cup for this page some 12 weeks ago, my objective was to provide a unique insight into the five African representatives at the World Cup with particular attention to the Super Eagles of Nigeria and (to a lesser degree) the Black Stars of Ghana.
My belief then was that between the two teams old traditions will be broken and one of them, at least, would progress beyond the quarterfinals of the championship. When Stephen Keshi, therefore, challenged and prodded me to alter the date of my departure from Brazil from July 2 to July 14, to support his conviction that Nigeria would be there at the end, I willingly did.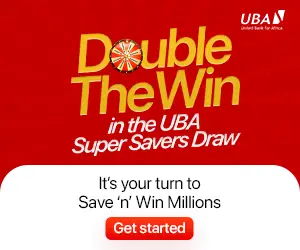 Remember that I had even put my money where my mouth was by wagering that Nigeria would win the World Cup. I described my bet as an investment knowing fully well that Nigeria did not have the quality and quantity of players in its squad, and did not even remotely look like the sort of teams that have been winning the World Cup. But, I also knew that it is such a 'reckless' investment at the bookmakers that win the jackpots – when the totally unexpected happens!
I have not crosschecked yet with 1960Bet, about what the odds were for the Brazil/Germany match, particularly for Germany defeating Brazil by 7-1. Was any Nigerian crazy enough to have put their money on such a remote possibility?
Well, I have just read a newspaper report of a young unemployed chef in East London, in the UK, John Moore, who won the sum of 2,500 Pounds by correctly predicting the result of the match with an investment of 5 Pounds in the craziest football bet I have ever heard of in my life – Brazil to lose to Germany by 7-1? It was crazy! It was unthinkable! It was ludicrous!
Were this some kind of examination I would swear there was a leak. No one with any modicum of football knowledge imagined that seven goals could be scored against the team that had been primed and tipped to win the championship, that had 90% of the spectators in all their matches backing them vociferously, and baying for German blood last Thursday night! This was the team with the best credentials in the history of the game. There has never been a precedence or antecedence for such a crazy result, so nothing prepared anyone for what happened, not even the Germans that inflicted the damage, with their most challenging match eventually becoming their easiest.
That victory may turn out to be their Achilles Heel, because it is so difficult to come down from such a dizzying height and return to normalcy. Waiting for them are Argentina with their talismanic Lionel Messi. They have been playing very economically so far, doing just about enough in every match to guide their team to victory. Many people now believe there is an elemental conspiracy, saving Messi's best effort and performance for the final match, where he may finally be crowned the undisputed King of football in history!
Back to July 8
Of the estimated 7 billion people in the world, could it be that only one person foresaw the possibility of such a crazy result and placed a bet on it? It was simply an inconceivable script, that the greatest football nation on earth, that had set out 7 years ago to host the World Cup and to win it, would lose to any team by such a wide margin of goals, notwithstanding that football is an unpredictable game!
But that's exactly what happened. How it happened will remain a subject for serious intellectual inquiry by scholars forever.
So, that was how one John Moore became probably the only human being to win the bet with the odds of 500 to 1 this week. Brazilians, and indeed the world of football, will never forget July 8, 2014.
Africans Wibeyond the World Cup!
Meanwhile, the five African teams are all back in their various countries licking the wounds of their self-inflicted defeats, many of them fighting new battles and squabbles, wishing that they did the right things that those that win the most important trophy in football usually do!  It seems like a lifetime ago that Nigeria, Ghana, Algeria, Cameroun and Cote D'Ivoire were here.
Unfortunately, none of them left much in terms of memories by the time they departed.
There is some psychological consolation though in Brazil's defeat.
If a whole Brazil could be beaten on their hallowed ground, why should the African teams (Ghana and Nigeria in particular) feel so 'bad' for narrowly losing out against some of the global football super powers that have also either fallen, or are now in the final? All their 'sins' can be easily written off.
Unfortunately, the World Cup has emptied of Africans to share my thoughts with. That's what I discovered as I roamed the streets of Sao Paolo alone.
Then it dawned on me that I have not seen many black Brazilian faces anywhere in the various cities and venues I have visited since I arrived here almost four weeks ago.  Not in the stadia terraces, not in the streets, not even in the shopping malls.  Where are the Brazilians of African origin that make up some 30 or so percent of the country's population? Why are they not part of the Brazilian World Cup party? My mind is reeling with questions.
I am aware there are a few Nigerian journalists around still working – Mumini Alao, Kunle Solaja, Ade Ojeikhere, and a few other journalists. But, really, Africa's part in Brazil 2014 is over. There is nothing more to report here that meets my primary objective. So, I am leaving too!
My final thoughts on Brazil
Every time Brazil played a match most Brazilian cities shut down! The roads are completely deserted, all shops and offices are closed (including the banks), local transportation almost grinds to a halt, only restaurants, bars and viewing centres remain open to provide screens and entertainment for people to watch and enjoy the games.
Almost every Brazilian adorns something with the national colours of Brazil – Yellow, Blue and Green!
And every match is followed with fireworks and firecrackers, the hooting of car horns and the loud swinging celebrations in every nook and cranny.  This has been going on, I am told, for almost three decades since Brazil lost their last competitive home match.
So, what happened on the night of July 8? I cannot adequately capture the mood in words. I think the best way to put it is that their world ended! Brazil was shocked into paralysis.  It was not the defeat in itself that was the pain, but the manner of the defeat. It was so easily, effortlessly and clinically done that no one could complain about anything.
Brazilians were simply reminded by their conquerors about how they once were, how they used to play so beautifully to the beat and rhythm of samba, so stylishly and elegantly that their brand of football was named Joga Bonito – the beautiful play!
All attention is now trained on the last two teams left standing! Argentina and Germany deserve their places at the end of the 2014 World Cup race. They have been consistent, sometimes boring, sometimes vulnerable, but always doing enough to win and to go on to the next stage. That's what it takes to win the World Cup. That's why only a few countries in the World have won it.
My final bet!
On the eve of the World Cup final, I am placing my last bet with 1960Bet. Tradition again will win, no European team has ever won the World Cup hosted in South America. So, good luck Argentina!
Copyright © 2023 Completesports.com All rights reserved. The information contained in Completesports.com may not be published, broadcast, rewritten, or redistributed without the prior written authority of Completesports.com.