*IF I WAS Stephen Keshi, I'd be on the pitch now, swinging fists like a windmill at every single one of the players. They're better than this." – By Ian Macintosh on Twitter. @iainmacintosh. Retweeted by Oluwashina Okeleji. @oluwashina.
_____________________________________________________________________________________
THE FOREGOING was my pick of the pack as angry Nigerians and lovers of Nigerian football took to the social media to express their frustrations at the disappointing performance of the Super Eagles in their opening game of the 2014 FIFA World Cup against Iran at the Arena da Baixada stadium in Curitiba on Monday evening.
It is hard to pick between world and European champions Spain, and the African champions Nigeria which side has kicked off her tournament with the "wrongest" foot.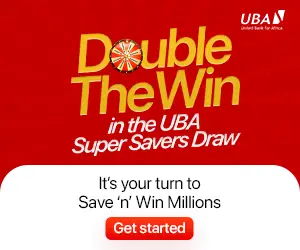 I always said Spain's tiki-taka would be exposed at this World Cup, but even I never thought it would be done with so much brutality as Louis van Gaal's Holland did in smashing the world champions 5-1. Also, I always warned Nigerian fans not to expect too much from the Eagles at this World Cup, but even I never thought that Keshi's team could descend as low as they did against Iran.
The major difference between the two, though, is that while Spain came up against a quality Dutch side, Nigeria came unstuck against a relatively poor Iranian opposition. And while Spain have the quality to turn the tide and still progress from their group, Nigeria's chances are looking dim already because of the tougher opponents still to come.
In the heat of the Iran game, the following were some of the words that I used to describe the Eagles performance and I'm not taking any of them back: Terrible, disappointing, lethargic, lackadaisical, pedestrian, unprofessional, embarrassing, shambolic. Yeah, it was a total shambles.
I have highlighted Macintosh's quote above because, apart from the millions of Nigerians whose emotion was brutalized and the hundreds of businesses (including the sports media to which I belong) whose fortunes are negatively affected by any Eagles' poor performance, the main man in the eye of the storm is team coach Stephen Keshi.
In the last two years, Keshi has been the "star player" of this team. He took them to a surprising triumph at the 2013 Africa Cup of Nations, a respectable showing at the FIFA Confederations Cup and a qualifying ticket for this World. Cup. These achievements rightly earned him public backing against intruding Nigeria Football Federation (NFF) officials, and good money in the bank from numerous endorsement deals. Indeed, if Keshi was thinking like Ian Macintosh, he should have realized by now that all his goodwill – and his job! – is on the line.
I met the NFF top hierarchy at the Mixed Zone after the match, and their faces showed the turmoil that was going through their minds. President Aminu Maigari, Vice President Mike Umeh and chairman of the technical committee Green Chris all trudged in looking disconsolate. They must have been saying amongst themselves: "See the mess that this man (Keshi) has put us despite all our efforts to support him. We offered him technical assistance, he refused. Look at the big mess he has created."
Maigari was measured in his public response to the media although he struggled to hide his inner feelings. "We are not a party to failure," he began when asked about the Eagles performance before quickly toning down his rhetoric: "Although the team has not failed totally, we are not happy with the performance. When the players and the technical crew have settled down, we will let them know how we feel and together chart a way forward."
That "official feeling" would have been passed across to Keshi by now and the situation in the Eagles camp would be a repeat of the 2013 Africa Cup Nations when the NFF breathed down his neck following a testy opening match in which the Eagles were held to a 1-1 draw by Burkina Faso. On that occasion, Keshi turned things around and went on to win the tournament which led to the public adulation and commercial endorsements that followed for him.
If he can respond similarly to the Iran draw with a victory against Bosnia Herzegovina in the next game (implausible at this point but not impossible), Nigeria's World Cup aspirations will be back on track. But whether even that will earn him a contract extension which some of us had advocated is seriously questionable now. He may have to start looking at some of his reported "five job offers," assuming they are still on the table after the World Cup.
In the meantime, though, Keshi must, in the words of Macintosh, swing his fists like a windmill at every single one of his players IN TRAINING ahead of the game against Bosnia Herzegovina because he would not be allowed on the pitch! He must tell them that their performance against Iran was totally unacceptable and demand a spirited response from them. Irrespective of the outcome against Bosnia, Nigerians want to see a Super Eagles playing with spirit and aggression, creativity and quick movements, accurate passing and overlapping runs, as well as accurate shooting and goal scoring.
Keshi must remind his players, again in the words of Macintosh, that they are better than what we saw from them against Iran.
WHAT WENT WRONG AGAINST IRAN?
WHAT went wrong against Iran? That is the million Naira question that most Nigerians want an answer to.
Coach Stephen Keshi who should provide the answer reportedly flunked the question when he was asked at the post-match press conference. I missed the press conference because my press pass gave me access to the Mixed Zone only. Keshi was later quoted as saying that some of his players didn't play to instruction.
But Keshi told me a different story when he later came over to the Mixed Zone. "It wasn't the best day for many of the boys. They didn't hit good form. But, tactically, our biggest problem was that our movement of the ball was too slow. That gave the Iranians enough time to recover to their defensive positions."
So, what did you do about it, I asked Keshi. "We were shouting to the boys. I was shouting to them to move the ball quickly, but they were not responding. As I said, it was a bad day. Sometimes, football is like that. You can have a bad day."
Here is my departmental analysis of the Eagles performance…
GOALKEEPING: Vincent Enyeama was at his commanding best and pulled off a big save on the rare occasion he was called to action. He generously exonerated his colleagues from "individual blames" when I spoke to him in the Mixed Zone. But if others had showed equal commitment to their duties as him, Nigeria would have beaten Iran.
DEFENCE: John Mastoroudes had always complained about the Eagles ineffectual full-backs when it comes to joining the attack. Ambrose Efe does it occasionally at right back, but he hardly made a single dangerous cross against Iran. Oshaniwa who stood in for Echiejile on the left did not strike any understanding with Victor Moses. Subsequently, Nigeria lacked the attacking contribution from the full-backs which is a hallmark of modern day football. The central defense of Kenneth Omeruo, Godfrey Oboabona (later substituted by Joseph Yobo) held out well against Iran. But the next two games will tell us their true worth.
MIDFIELD: Keshi is right about the Eagles slow midfield build-ups, but this has been a major problem for some time which he failed to solve. Making Mikel Obi your midfield lynchpin will slow down any team as we all know that speed has never been one of Mikel's strong attributes. I will therefore blame Keshi for insisting on using Mikel as a playmaker when he is not one.
Still in midfield, I will accept the explanation that Ogenyi Onazi was not in form and we missed his rampaging runs upfront. He tried it once in the first half and came close to scoring, shooting just wide. But after that, he fizzled out and was notable only for wrong passes directly to the opponent or wide into touch.
Ramon Azeez was completely out of his depth and made no impact on the game.
ATTACK: Victor Moses made a few mazy runs in the opening part of the game, but his lack of fitness from sitting on the Liverpool bench last season soon caught up with him and he tired out.
Ahmed Musa did not surprise me with his insipid display as he has always been a questionable first teamer for me. It was an off day for Emmanuel Emenike who, ordinarily would have bulldozed his way despite The Iranian defense wall. Shola Ameobi shook things up when he subbed…… While Osaze Odemwingie made a very strong case for a starting shirt when he was introduced. After Moses departed, Osaze was the only player with the guile to open up the Iranian defense. He showed imagination and creativity with a few attempts and we can only imagine what might have been if he had more playing time.
THE BENCH: I asked for assistant coach Daniel Amokachi's assessment of the game in the Mixed Zone, but he rightly directed me to Stephen Keshi. "The boss is here, he will do the talking," Da Bull said to me. Indeed, it is Keshi's call.
My assessment is that Keshi got the call wrong against Iran, especially in midfield and attack.
Mikel, Onazi and Azeez are all defensive by orientation and Keshi's gamble to use any of them as a playmaker did not pay off. None of them could deliver a single penetrating pass to the strikers in 90 minutes of football. With the full backs also failing to deliver the crosses and the wingers failing to fly on the wings, the strikers were starved of the supply needed to have a chance of scoring.
NEXT GAME PLAN VS BOSNIA-HERZEGOVINA:
Osaze did not impress in his comeback game in one of the Eagles pre-World Cup friendly matches in the USA. He kept giving the ball away, and that probably explains why Keshi did not consider him for a starting place against Iran. But on the strength of his second half performance as substitute, I would certainly start Osaze ahead of Musa in attack.
Alternatively, I could keep Musa and Moses and hope that they have a good day, drop Azeez and then give Osaze a free role behind Emenike upfront. With Osaze roving between the midfield and attack as my make-shift playmaker, I will instruct Mikel and Onazi to concentrate on doing their defensive midfield duties and join the attack only when the opportunity arises. Depending on Oboabona's condition, he or Yobo starts and the rest of the defense line picks itself. The goalkeeper, Enyeama, also picks himself.
These are my thoughts for the game against Bosnia. Obviously, I have not considered the other substitutes in Keshi's team because I'm not privy to their readiness. After all, it's Keshi's call.
Copyright © 2023 Completesports.com All rights reserved. The information contained in Completesports.com may not be published, broadcast, rewritten, or redistributed without the prior written authority of Completesports.com.