–Super Eagles boss explains shock exclusions, inclusions in Brazil 2014 squad
Not a few Nigerians were shocked at the revelation of the Super Eagles squad to Brazil 2014 but in this exclusive interview, the Big Boss, Stephen Okechukwu Keshi affirms the reasons for his vital decisions…
Nigerians have never waited that long for a World Cup list, but it took eternity for them to know players that will be flying the country's flag in Brazil. Why did it take that long , Big Boss?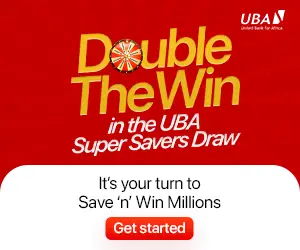 Well, I thank Nigerians for their patience too. I needed to be sure of those I really want to pick because we did not have the time to train before playing Scotland at Craven Cottage in London, so that game did not give me the much needed platform to make my final selection. We had to wait and I am happy it was worth the wait. We have a team now and we can all but look forward to the World Cup in Brazil.
Looking at the team from each department, the defence seems easily predicted by pundits. Leon Balogun's injury may have paved the way for Kunle Odunlami…
I think it is their commitment and hunger, you know, that heartfelt desire and the hunger to represent one's country at the big stage. I wanted the best for the country and the best thing I can do for this great nation is to go to Brazil with Nigeria's best legs. Maybe, maybe not, Leon is a great player, but he was injured and Odunlami is not a bad player too. Odunlami deserves his place in the team. Hardwork and hunger on the field of play formed the basis of my selections. Of course, these guys can play football. They all have what I am looking for in my players and I saw that in them. We are still working on them.
There were some surprise inclusions and exclusions in the midfield. A lot of pundits have questioned your choice of four midfielders. Besides, the choice of Ramon Azeez ahead of Sunday Mba also came as a huge surprise. What is your take on these?
Azeez Ramon is a player I had set my heart on after watching his game at Almeria in Spain and I have always looked forward to a time he will play for me. I saw him play for his side in Spain and I have always desired to have him in my team. Azeez is a player that is very strong with the ball and hard working. He occupies two or three positions on the field. His intensity and work rate is very high and most importantly, he is a good ball user too. He is very smart in decisions especially when it comes to giving out passes. It is very rare for him to lose the ball, although we all lose the ball oftentimes but Azeez is exceptional. I like him because he is very quick.
Sunday Mba gave you all these qualities at the AFCON but has suddenly dropped in the pecking order of your selection. Where did it all go wrong for Mba?
Well, left to Sunday Mba; I am not sure he was ready to go to the World Cup. From his commitment to team training, he was not ready to give his best to us for now. Mba was three days late to camp and I don't have time to do extra work with one player, when I have 23 players that I need to focus on for the World Cup. I am not seeing the Sunday Mba of 2013 Cup of Nations, he lacks the fire and apparently he is not ready yet.
You have come under severe criticisms for picking Babatunde Michael while the likes of Nosa Igiebor and Nnamdi Oduamadi were left out. Nigerians want to know what justified his inclusion.
Babatunde Michael is the future in Nigerian football. He has what it takes to become a better player, but we just have to believe in him and repose confidence in hime. He really did not have enough time at the Confederations Cup but the moment he came in, I knew within me that he has the potential. He can score goals and possesses the passing skills and he is quick. I said all I need to do is to give him more confidence and his potential will come to global view. About Nnamdi Oduamadi, he is one of the players I have always been working with. He is a good player but I just feel that Babatunde Michael is giving me more than what Oduamadi has to offer.
With two top friendly games over now, would you say the team is gradually taking shape looking back at the friendly match against Greece?
Well, I need us to be more committed and have more ball possession. I was not happy with our performance against Greece. The first half was nothing to write home about. The second half too; I was not happy that about 30 minutes to the end of the match did we start playing football. It' s only here we started training since coming to Philadelphia, USA. I understand it has been a long time we played together. It is going to take awhile but they will jell back. Against Scotland we didn't train too. It was only last week that we started training, which was before our game against Greece. We will keep working until we travel to Brazil, we know what to do.
You were the captain of the Super Eagles in USA '94. The team had close to a month to train before heading to the United States unlike now that you barely have two weeks to train. What effect does that have on you now as manager?
Coach Westerhof already had a team then . It took him almost four years before we qualified for the World Cupin 1994. Now it is a different ball game for me as manager; we have only been together for just two years. The players are working very hard. We just have to keep our focus intact and we will get to the promise land.
Bosnia defeated Cote D'Ivoire in one of the recent friendly matches and Nigerians are beginning to take them seriously. How much do you know about Bosnia?
I keep telling Nigerians not to write Iran and Bosnia off, because they qualified too just like we did. We have to respect them because they earned their place. We have to take all the teams seriously. We need to concentrate on what we are doing and hopefully the result we come.
Finally, what is your parting shot to those millions of Nigerians that kept vigil to get a first glimpse of the World Cup list as you head to Brazil after the USA friendly match? What would you want to be remembered for? What would you want your legacy to be?
I want to make them happy by doing well at the World Cup. I want to put smiles on their faces because they deserve it. We are proud to represent our country at the World Cup and want to be remembered as a team that brought joy and unity to the county. They should continue to support the team; they shouldn't say it is Keshi's team. Most importantly, the boys are looking forward to support from Nigerians too. We won't let them down.
Copyright © 2023 Completesports.com All rights reserved. The information contained in Completesports.com may not be published, broadcast, rewritten, or redistributed without the prior written authority of Completesports.com.