The Brazilians did not forget Stephen Keshi and his Super Eagles after the men in green swooped down to South America's biggest country for the FIFA Confederations Cup last year.
Though they were unable to navigate themselves through an examining group including world champions Spain and Copa America holders Uruguay, they did give a good account of themselves and thrill the flair-obsessed locals. That was evident when the Nigerians arrived at the team hotel in Campinas, where innumerable animated fans were on hand to greet them.
Here, in an interview with FIFA, Keshi reveals his surprise at that memorable welcome, discusses the way he believes football should be played, outlines what has let African sides down in the past, and weighs in on Iran, whom Nigeria will commence their FIFA World Cup campaign against in Curitiba on Monday.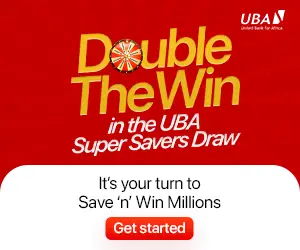 FIFA: Stephen: You got such a great reception when you got to the team hotel. How pleased were you?

Very pleased. Very pleased because it was something that we were not expecting. And we came so late in the morning and they were still waiting for us just to give us a welcome back. It was good.
Are you satisfied with Nigeria's level or can you still improve?

We can be much better. This squad is probably a year-plus old, it's a new team. Most of the players are young. We're still in the process of getting much better at what we do. In two years' time we can be much better.
What can the team achieve under you?

I don't know. My dream is to build a strong team for Nigerians and give these players a reason to be footballers. And to show the many players that are coming up behind that they can become somebody in football. That's my dream and that's it.
How important is the team's unity?

It's very important because I think that most of the teams that I played for in Europe, in Africa, always had this unity, this oneness. I think it's a great weapon to have in your team because everyone is there, fighting for one another, playing for one another, which is a great thing. I've known this all my life as a football player, and now as a coach I'm experiencing the same thing.
This is the way we got to qualify. Togo also qualified for the World Cup in 2006 because we were united. We had more spirit moving forward. It was the same thing in Mali when I was there as well. I think it's working so I just keep on.
What's Stephen Keshi's football philosophy? What can we expect from a Stephen Keshi side?

I like attacking football. I don't believe you need to sit back and load behind. You've got to be open and make the people come to the stadium. They spend so much money – they need to get value for it. Good, attacking football is what I like. Of course there must be purpose and discipline and togetherness to make the good football work.
Pele once said that an African side would win the World Cup by the end of the 20th century. Do you think African football is now on a par with Europe and South America?

I think so. If you look at most of the African players that are playing now for the African teams – the five African teams that have qualified for the World Cup – most of them are playing in Europe, playing against the same players as European players, South American players. I think it's the same thing. The only problem, the only difference I think is the lack of concentration and the lack of discipline on the field. Tactical discipline, that is. If we could pay attention to our game plan and concentrate, I think we could do it because this is the same team that we play against week in, week out in Europe. Nigeria haven't won a World Cup game for a while. Why do you think that is? I mean, we've always had such great players. It's because of a lack of tactical discipline and concentration.
You have a wealth of experience in the squad. How will this help you progress?

You can't buy this sort of experience. I pray that Vincent Enyeama, [Joseph] Yobo, [John] Mikel Obi will bring all their experience. Youth is good, but if we can combine youth and experience that will be great for us.
First up for Nigeria are Iran, whose coach has a good deal of experience. What are your views on the Iranians?

I think an experienced coach is their biggest weapon, because he's well experienced, he knows the game well. For the Iran game we have to be focused. We have to concentrate and do our job. We're not going to take Iran lightly because they're not going to take us lightly. So we have to go out with everything that we have. They have a very good coach and I'm sure they also have some quality players. We don't know Iran very well, but we'll see them on Monday.
Source: FIFA.com
Copyright © 2023 Completesports.com All rights reserved. The information contained in Completesports.com may not be published, broadcast, rewritten, or redistributed without the prior written authority of Completesports.com.