Dele Alli will be turning out for England in the European Championship in France later in the year. He could easily be playing for the Super Eagles at next year's Africa Cup of Nations or even the U-23 Eagles at the Rio 2016 Olympics, given his Nigerian blood. The extremely talented Tottenham midfielder is the latest in the line of players of Nigerian descent who chose to play for other countries for one reason or the other. Completesportsnigeria.com's IZUCHUKWU OKOSI digs up a long list of these players with Nigerian blood, who chose to play for countries — some as far-flung as Haiti, Indonesia and Singapore — other than Nigeria…
1. EMMANUEL SHEYI ADEBAYOR
Former African Footballer of the Year in 2008, Emmanuel Sheyi Adebayor was born in Lome, Togo to Nigerian parents. Adebayor exclusively told Complete Sports in Accra, Ghana in 2007 during an interview whilst still a player of Arsenal that he desired to play for the Super Eagles but the presence of other top Nigerian strikers made it impossible for him to have a chance so he opted to play for Togo. He went further to say that he still considers himself a Nigerian as his parents are from Osun State and he only represents Togo for his career's sake. Adebayor's first name Oluwaseyi means 'God Did This' which he was given due to his initial difficulty walking as a child. Adebayor currently plays for Crystal Palace in the English Premier League.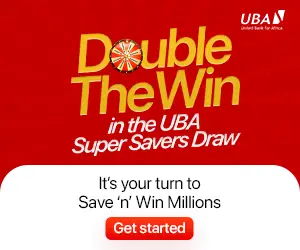 Adopted Country: Togo
Number of Caps: 65
2. SIDNEY SAM
Sidney Sam, born to a German mother and Nigerian father, played for German Bundesliga side Bayer Leverkusen and was thought to be in line to represent Nigeria prior to the 2013 Africa Cup of Nations. Former Super Eagles coach Stephen Keshi was reportedly interested in handing the midfielder the chance to represent Nigeria rather than Germany where he was born. Sam had played for the German youth teams but not for the senior national team and was not sure of breaking into the German national team and so was seriously considering Nigeria's offer. Curiously the midfielder pulled the plug on such plans and never represented Nigeria. Sam went on to play five times for Germany's senior team and was in a 30-man pre-World Cup squad for Brazil 2014 but did not make the final squad for the eventual champions.
Adopted Country: Germany Number of Caps: 5
3. DENNIS AOGO
Another Nigerian-born footballer who never got to don the green and white jersey of the Super Eagles is Dennis Aogo. Born to a Nigerian father and a German mother, Aogo who is adept playing as a left-back or defensive midfielder was seen as the ideal choice for the latter position for Nigeria. The versatile player was billed to be part of the Eagles' squad to the 2010 World Cup in South Africa but prior to the tournament opted out and declared his intention to play for Germany instead. Aogo would later make his debut for Germany in a friendly match against Malta in a 3-0 victory on 13 May 2010, playing 79 minutes, before being replaced by Ghana-born Jérôme Boateng.
Adopted Country: Germany
Number of Caps: 12
4. ANGELO OGBONNA
West Ham United defender Angelo Ogbonna was born to Nigerian parents who travelled to Italy from Nigeria in 1988. Ogbonna made his debut for Italy in November 2011 in a friendly game against Poland where the Azurri won 2-0. He came on as substitute. He was in the Italian 23-man final squad for UEFA Euro 2012, but never played in any match during the competition. He finished the tournament with a silver medal though.
Adopted Country: Italy
Number of Caps: 10
5. ROSS BARKLEY Everton youngster Ross Barkley bears a name you will never think had any Nigerian connection. But did you know that the midfielder has Nigerian roots? Shocked? Well, now you know. Barkley's father Peter Effanga is Nigerian but the player has since played for the Three Lions because his mother Dianne is English. His parents are divorced which played a huge part in him deciding which country he will represent. After the divorce of his parents, Ross was with his mother and bore her surname and that was how Nigeria seemingly lost him! He was eligible to play for Nigeria but he has now gone into history books as one of those who got away.
Adopted Country: England
Number of Caps: 19
6. DAVID ALABA
When Bayern Munich won the 2012/2013 UEFA Champions League on May 25, 2013, David Alaba was seen with the Nigerian and Austrian flags strapped around his waist during the victory parade at the Wembly Stadium Alaba was born in Vienna to a Filipino mother who is a nurse and a Nigerian father who is a DJ and former rapper. The five-time Austrian Player of the Year (2011-2015) whose middle name 'Olatokunbo' means 'Wealth From A Foreign Land' in Yoruba language was said to be keen on representing Nigeria at youth level. In fact if all had gone well, the left-back would have been in Nigeria's U-17 squad to the 2007 FIFA U-17 World Cup handled by the late Yemi Tella but he was not considered despite voicing his interest to play for the Golden Eaglets. "I wanted to play for Nigeria but I must confess that there was no formal approach for me. A scout actually discussed that with me. "I was excited because of my dad, he was a fan of (current Super Eagles coach) Sunday Oliseh when Oliseh played for FC Cologne. As a kid, I loved to watch Victor Agali in the jersey of Hansa Rostock,'' he told an Austrian news medium. ''I got the information that Nigeria would only consider those who were in the country perhaps because of travelling logistics and that is the end of that." Nigeria eventually won the U-17 World Cup but nonetheless would have achieved that with the added 'victory' of locking up one of the world's best young players. Two years later, the rejected stone turned the chief cornerstone as Alaba made his debut for the senior Austria national team in a match against France. He then became the youngest player in the history of the Austrian national team. Alaba has won the Bundesliga title five times as well as the DFB Pokal and the FIFA Club World Cup in 2013.
Adopted Country: Austria
Number of Caps: 42 7.
EMMANUEL OLISADEBE
Emmanuel Olisadebe started his professional career with Jasper United of Onitsha. The Olisadebe family are from Ubulu-Ukwu in Delta State. The player was however granted Polish citizenship in 2000 and was subsequently capped by the Polish national team. Olisadebe scored eight goals in ten qualification matches as coach Jerzy Engel's team reached the 2002 FIFA World Cup, their first since 1986. The 'Polish Bomber' had a successful career with his Polish club Polonia Warsaw where in 2000 he won the Ekstraklasa, Ekstraklasa Cup and Polish Super Cup. Olisadebe scored 11 international goals in 25 caps between 2000 and 2004, and participated in the 2002 FIFA World Cup, where he donned the number 11 jersey. Olisadebe whose name means "May God Keep" in the Igbo language of South eastern Nigeria scored Poland's first goal at the 2002 FIFA World Cup in a 3–1 victory against USA in Daejeon in the last group match, unfortunately for him, Poland failed to progress to the second round of the World Cup.
Adopted Country: Poland
Number of Caps: 25 8.
DELE ALLI
Tottenham Hotspur hotshot Dele Alli has Nigerian blood running through his veins. Full name, Bamidele Alli, the supremely talented midfield prodigy regretfully plays for England and not Nigeria. His name means "Follow me to my House" in Yoruba and the name is given to a child born outside their community , state, or country. On October 1, 2015, while Nigerians were marking the 55th anniversary of the country, England manager Roy Hodgson on that day was busy hatching a plan to deprive Nigeria of one of its best prospects, Alli. The wily Hodgson on Nigeria's Independence Day named the midfielder in his team for their final UEFA Euro 2016 qualifying matches against Estonia and Lithuania. The youngster made his debut against Estonia eight days later, coming on as a late substitute for another 'lost son of Nigeria' Ross Barkley in a 2-0 win. On 17 November 2015, Alli made his first start for the England senior team, scoring the opening goal from a long range shot to beat Spurs team-mate, goalkeeper Hugo Lloris in a 2-0 win against France at Wembley Stadium in the aftermath of the Paris bombing that shook the world. Alli, injury permitting, is nailed-on to make Roy Hodgson's squad for Euro 2016 this summer in France.
Adopted Country: England
Number of Caps: 4
9. OGUCHI ONYENWU Born Oguchialu Chijioke "Gooch" Onyewu on May 13, 1982, Onyewu's parents moved to the United States from Nigeria to study in Washington, D.C. A US citizen now, Onyenwu made his first senior national team appearance for the US on October 13, 2004, against Panama. Onyewu scored his first international goal in the 2005 Gold Cup in the semifinal against Honduras, and was later named to the tournament Best XI. He is now a free agent after his contract with Charlton Athletic ended.
Adopted Country: USA
Number of Caps: 67
10. STEFANO CHUKA OKAKA
Stefano Chuka Okaka was born on 9 August, 1989 in Castiglione del Lago, Perugia, in Italy to Nigerian parents who hail from Onitsha, Anambra State. Okaka later obtained Italian citizenship due to his family gaining citizenship status. Okaka joined the Roma youth system in 2004. He is currently an Italian international who plays as a striker for Belgian side Anderlecht. The striker's uncle, Uche Okaka, confirmed to Completesportsnigeria.com in Lagos that his nephew was indeed keen to play for the Super Eagles despite being a youth international for Italy but his talks with the Nigeria Football Federation did not yield any positive answer. Okaka made his senior debut for the Italian national team on 18 November, 2014. He made his debut as a substitute, replacing Sebastian Giovinco in the second half, and scored the winning goal at Sampdoria's ground the Stadio Luigi Ferraris.
Adopted Country: Italy
Number of Caps: 3
11. GABRIEL AGBOLANHOR Gabriel Imuetinyan Agbonlahor was born on 13 October, 1986 to a Nigerian father from Edo State and a Scottish mother and lived all his life at Birmingham. On 19 November, 2008 he made his international debut against Germany. He played for 76 minutes. Since making his debut for England, Agbolanhor has only three caps for the English national team. He made his first appearance in a competitive international on 14 October, 2009, playing 66 minutes in the 3-0 win over Belarus in the last game of qualification for the 2010 World Cup. He was last called up to the squad in November 2011.
Adopted Country: England
Number of Caps: 4
12. PATRICK OWOMOYELA
The would-he-play, would-he-not play for Nigeria debate regarding Patrick Owomoyela lingered on for quite sometime. The dreadlock-wearing former Borussia Dortmund midfielder has a German mother and a Nigerian father. He won the German Bundesliga titles with Dortmund in the 2010-11 and 2011-12 seasons. Patrick Olukayode Olaiya Owomoleya also played for Lüneburger SK, VfL Osnabrück, SC Paderborn 07, Arminia Bielefeld, SV Werder Bremen and Hamburger SV II. Owomoleya whose middle name, Olukayode means 'God brings me joy' in the Yoruba language made his debut for Germany in an Asian tour, playing 90 minutes in a 3-0 win over Japan, on 16 December, 2004, in Yokohama and was part of the German national team at the 2005 FIFA Confederation Cup. Owomoleya's international career however lasted just two years as he was never invited from 2006 after he was overlooked for a place in the German squad for that year's World Cup finals which Germany hosted.
Adopted Country: Germany
Number of Caps: 11
13. IKECHI ANYA
Ikechi Anya currently plays international football for Scotland but there is no gainsaying that he is a Nigerian. Scots don't bear the name "Ikechi" or "Anya". Anya plays his club football for Watford, so is a team-mate of Super Eagles striker Odion Ighalo. Anya's parents moved to Scotland in the late 80's so that his father could obtain his doctorate in Metallurgy. Anya chose to play for Scotland where he grew up but was also eligible to play for Romania, the country of his mother who is an Economist.
Adopted Country: Scotland
Number of Caps: 16 14.
NEDUM ONUOHA Queens Park Rangers defender Nedum Onuoha received an international call-up to play for Nigeria in March 2007 but rather he chose to wait for a chance to play for England. The defender born in Warri, Delta State before his parents moved to England has since not been capped by the successive managers of the English national team.
Adopted Country: England
Number of Caps: 21 (U-21)
15. UGO EHIOGU Nigeria lost the chance to have Ugochukwu Ehiogu play for the Super Eagles. A powerful defender who played for English clubs like Middlesbrough, Sheffield United, Aston Villa and Scottish Premier League side Rangers, he also played in the Football League for West Bromwich Albion, Leeds United and Sheffield United, as well as a spell in the Scottish Premier League with Rangers. Ehiogu was capped by England at the senior level four times and he scored one goal. In 2012, he came out of brief retirement by signing for non-league side Wembley to participate in the club's FA Cup games alongside other retired veteran players.
Adopted Country: England
Number of Caps: 4 16.
EMMANUEL SARKI
Former Flying Eagles star Emmanuel Sarki shocked Nigerian football fans when he switched allegiance to Haiti, the country of his maternal grandmother. Sarki was a junior international who represented at the FIFA U-17 World Cup in 2001 alongside Mikel Obi and Chinedu Obasi among others. Sarki claimed he was asked to part with some money before he could play for the Super Eagles. Adopted Country: Haiti Number of Caps: 4 17. INNOCENT EMEGHARA Innocent Nkasiobi Emeghara is a Nigerian-born striker who moved to Switzerland as a teenager and started playing football for the reasons of wanting to cope with the language barrier and cold temperatures. His Nigerian names, Nkasiobi means 'Consolation' while Emeghara means 'Willingness To Let Go'. Adopted Country: Switzerland Number of Caps: 9 18. MAURICE EDU After spending several seasons abroad playing in Scotland, England and Turkey, Maurice (Chin)Edu was called into Jurgen Klinsmann's provisional 30-man squad for the 2014 World Cup in Brazil but did not make it past the final round of cuts. The former Stoke City midfielder's parents lived in California. Edu's father played football in Nigeria and both his parents played a huge role in his success on the pitch and in the classroom.
Adopted Country: USA
Number of Cap: 46
19. CARLTON COLE
Aston Villa's Carlton Okorie Cole was invited for Nigeria's joint 2010 World Cup and African Nations Cup qualifiers against South Africa in September 2008 but he failed to honour the call. Cole whose father comes from Rivers State and his mother is from Sierra Leone represented England at the U-21 level but despite not getting the chance to play for England at the senior level then, he turned down the chance to play international football for Nigeria. Luckily for him, he later had few games under his belt in an England shirt but his career has always been enmeshed in one controversy or the other. While playing for the English national team in a friendly against the Black Stars of Ghana, Cole came under fire stating in a twitter rant, a habit that has gotten him into trouble several times, that the game was being used as a means for immigration agents to deport black people back to Africa. He later apologised for his comments and donated to charity in Ghana.
Adopted Country: England
Number of Caps: 7
20. TIAGO ILORI
Liverpool youngster Tiago Ilori hails from a cosmopolitan background, having been born in England with a Nigerian father and Portuguese mother. His full names are Tiago Abiola Delfim Almeida Ilori. He lived in the Iberian country for more than a decade and considers himself Portuguese.
Adopted Country: Portugal
Number of Caps: 10 (U-21) 21.
CASMIR AGU
Casmir Agu became the first Nigerian footballer to be handed the citizenship of Singapore in 2003. He made his debut for the Asians on December 13, 2004 against Laos. In 2007, he reached a century of goals in the Singaporian league.
Adopted Country: Singapore
Number of Caps: 36
22. DICKSON ITIMI
Nigerian-born Dickson Edherefe Itimi made his international bow for Singapore on December 15, 2004 in a 3-0 win against Cambodia. Itimi had received Singapore citizenship under the Foreign Sports Talent Scheme in 2004. Itimi was handed a six-month ban by the Singapore Football Association from playing in the national team when he stayed away from a national team training. The midfielder was in the Singapore squad that won the Tiger Cup regional football championship in 2004.
Adopted Country: Singapore
Number of Caps: 29
23. PRECIOUS EMUEJERAYE
The older brother of Albert Emuejeraye, Precious dumped Nigeria for Singapore when he gave up any hopes of playing international football for Nigeria. Emuejeraye was awarded Singaporian citizenship in December 2005 three years after he began his club career in the country with Jurong FC. Singapore national team coach Radojko Avramovic handed the Nigerian-born defender an international debut in a friendly against Denmark on the 26 January 2006.
Adopted Country: Singapore
Number of Caps: 56
24. JORDON IBE
Liverpool youngster Jordon Ibe in September 2015 opted to represent England at international football despite the best efforts and more of Super Eagles coach Sunday Oliseh to have him play for Nigeria, the country of his father. Ibe who Barclays English Premier League commentators like Jim Beglin, Jon Champion, Peter Drury etc prefer to pronounce as though it rhymes with 'Hybe' had initially hinted of his interest in playing for Nigeria as the Nigeria Football Federation boss Amaju Pinnick journeyed to England to convince Nigerian-born players in the country to switch allegiance to Nigeria. The winger has played for the U-18, U-19 and U-20 sides and is still waiting for a chance at the senior level. There is stiff competition for places in the right wing position of England with Ibe clearly not one of the three favourites to claim a place in Roy Hodgson's team for the Euro 2016 Championship with Theo Walcott and Alex Oxlade Chamberlain and other players ahead of him. The verdict here is that unless Hodgson's first choice right wingers suffer crushing injuries before Euro 2016, Ibe will wait a bit longer to play international football for his preferred nation.
Adopted Country: England
Number of Caps: 3 (U-21)
25. GEORGE NDAH George Ndah was born in England on December 23, 1974 but his parents, Completesportsnigeria.com scooped from a source known to the family, are from Asaba, Delta State. Ndah played in the Premier League for Crystal Palace and in the Football League for Bournemouth, Gillingham, Swindon Town and Wolverhampton Wanderers. In 1999 he was called up to play for the Super Eagles but injury prevented him from making his debut and he was never selected again. Ndah has an older brother, Jamie, who also played at a lower league level with Horsham, Torquay United and Barnet among others.
Adopted Country: England
Number of Caps: 1 26.
VICTOR IGBONEFO Nigerian-born Victor Chukwuekezie Igbonefo changed nationality in October 2011 following an impressive first season at Indonesian club, Persipura Jayapura. Before travelling to Indonesia, he had played for First Bank Football Club of Lagos. Currently playing for Siam Navy, a professional football club in Indonesia, Igbonefo's decision to play for Indonesia's national team was ostensibly for the fact that he was playing at the local scene in Nigeria and could not at least break into one of the Nigerian age-grade teams where he could have had the chance to graduate to the senior levels. An opportunity to travel out was irresistible and that came with the added knowledge that he could play regularly for a modest national team like Indonesia.
Adopted Country: Indonesia Number of Caps: 1
27. GREG NWOKOLO Greg Nwokolo was born in Onitsha, Anambra State but he travelled to Indonesia to play professional football in Indonesia. He made his debut for the Indonesia national football team in the 2015 AFC Asian Cup qualification campaign against Saudi Arabia on 23 March 2013. The Football Association of Indonesia had a lot of convincing to do before Nwokolo accepted to play for the Asians.
Adopted Country: Indonesia
Number of Caps: 37
28. DIGGER IFEANYI OKONKWO
Nigerian-born Ifeanyi Okonkwo plays international football for Malta. Curiously named Digger (not nickname) Ifeanyi Okonkwo is a Nigerian-born player of Igbo extraction who made his Maltese national team debut on 21 August 1999. Digger played for six Maltese clubs before his retirement.
Adopted Country: Malta
Number of Caps 4
29. RUBIN OKOTIE Rubin Okotie was born to a Nigerian father from Benin, Edo City and a mother from Austria. Okotie now plays for the Austrian national team alongside David Alaba. Okotie spent the first four years of his life in the Spanish city of Barcelona. As a result of his multinational background he is eligible to represent three countries at national level, namely Austria, Nigeria and Pakistan. However Okotie identifies himself primarily as Austrian, stating that "I live there, it's where I have my friends, and I think of myself as Austrian" in an interview with FIFA's website.
Adopted Country: Austria
Number of Caps: 14
30. LAWRENCE CHIMEZIE AKANDU
Lawrence began his career as a defender but plays as a striker these days, albeit in the twilight of his career. The player started his career at Sharks FC before journeying to Poland to sign for Wisla Krakow. He took up citizenship of Hong Kong after leaving Poland for Hong Kong in 1994 and scored on his debut for Hong Kong national team in the East Asian Football Championship 2003 against Korea Republic on 4 December 2003. Akandu currently plays for currently playing for Hoi Fan in the Hong Kong League.
Adopted Country: Hong Kong
Number of Caps: 7
31. STEPHEN ADEMOLU Stephen Ademolu is a Nigerian-born Canadian international who interestingly is a sports journalist who plays for Windsor Football Club in the Canadian League 1. The former U-23 star made his senior debut for Canada in November 2005 against Luxembourg. Ademolu whose mother is Jamaican has six brothers and one sister. His twin brother O'Nicholas also played for the CSU Vikings. His cousin Michael Carter plays football for the Montreal Allouettes.
Adopted Country: Canada
Number of Caps: 8
32. CHINEDU EDE FC Twente winger Chinedu Ede has a Nigerian father and a German mother. Ede took up German nationality and has represented Germany at youth levels. The player has played from the U-17 to U-23 teams of Germany and was part of the German side that won the UEFA Under-21 Championship in 2009.
Adopted Country: Germany
Number of Caps: 4 (U-21)
33. COLLY BARNES EZEH Nigerian-born striker Colly Barnes Ezeh took up the nationality of Hong Kong and made his international debut on November 15, 2006 in a 2-0 win against Bangladesh. Ezeh currently plays for FC Shatin, his second spell at the club.
Adopted Country: Hong Kong
Number of Caps: 1
Copyright © 2023 Completesports.com All rights reserved. The information contained in Completesports.com may not be published, broadcast, rewritten, or redistributed without the prior written authority of Completesports.com.