Mikel Ndubuisi Agu's robust style of play has not endeared him to some Nigerian fans but the FC Porto player who's currently on loan at Turkish Super Lig side Bursaspor has defined his kind of game as he prepares for Nigeria's sixth World Cup appearance at the team's training camp in Uyo. In this exclusive interview with KAYODE OGUNDARE, Agu opens up on his World Cup expectations and harrowing experience in Turkey and vows not to go back to the Turkish club….
How did you receive the news of your inclusion in the 30-man World Cup list?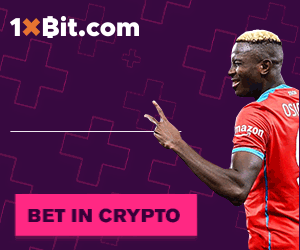 Actually it wasn't a big surprise for me. Remember I was a part of this team during the qualifiers, I played a couple of games and so I expected to be called up but yet it was a very humbling moment for me to be included in the 30-man list. I didn't take it for granted that I will be there. It could have gone either way so I think happy was the expression I felt rather than surprise.
You still have to cross the last hurdle to be in the final 23-man list. What must you do to make it to the World Cup?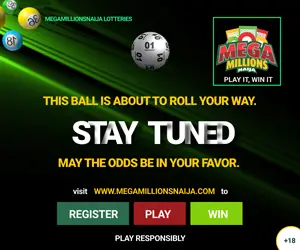 For sure, I must work harder than I have ever worked. I must show the coach that he wasn't mistaken for giving me this chance so whether in training or in our friendly games I must put on 200% whenever I'm given the chance to play. I have these remaining few days before the final list is out to work like an animal and do everything possible to make the team. It's not going to be easy because we have a midfield loaded with quality players but I'm happy to be in this kind of situation because it will motivate me to want to push myself more and this can only make me better
Some fans of the Super Eagles do not fancy your kind of game, preferring a less robust style with dribbles and so on which you don't do. What exactly is your style, if I may ask?
Thank you very much for that. What drives my game, principally is strict adherence to the coaches' instruction. Once the coach gives me an instruction, I carry it out to the letter. Of course, the fans watching may not know what my instructions are so they may complain that Mikel Agu is not stylish like other players but that is what the coach asked me to do on the pitch. My game basically is to serve as the destroyer who breaks up the opposition play. I sense where danger may come from and step in to nip it in the bud before it becomes a crisis. I'm not loved by the opposition either because I do the dirty job of truncating their moves. In my club, I have the liberty to advance a little bit upfront and that's why I score couple of goals and make assists as well but in the national team I have specific instructions which I try to keep to in order to help the team win.
How was last season for you in Bursaspor?
Yeah, last season for me in Bursaspor was interesting. The season started well for me with some great performances and a couple of goals but then we hit a rough patch when things were not going our way. We lost some games, especially in the Cup competition. We lost to Gençlerbirliği 2-2 on aggregate. We lost 1-0 away and won 2-1 at home and I even scored our first goal but they went through on goals aggregate. That was where the problem started and the manager was finally sacked in April after we lost a few games. His sack affected me because he was one of the major reasons I went to Bursa on loan in the first place and he always gave me the support I needed to be a better player. The new coach came in with his own ideas and his preferred players so I didn't get much playing time under him. This happened at a time the World Cup list was being compiled and I agonized on the fact that it may cost me a World Cup place if I don't get to play but luckily I made the cut for the first list. So I have to pay coach Rorh back by giving my all to justify his confidence in me.
After the World Cup, what will be your targets for the next season?
For one, I'm still a player of FC Porto under contract until 2021 and it is up to them to decide what they want to do with me but I must return there for pre-season training first. If any good opportunity comes for me to be sold, I'm sure we'll all sit down to talk about it and weigh my options. But seriously I don't want to go out on loan from FC Porto at least for the next one season because I have already done three loan spells. I was at Club Brugge in Belgium where I won the league with them and then Vitoria Setubal in Portugal before going to Bursaspor. I don't want another loan deal next season. The way clubs treat you as a loan player sometimes is different from the way they treat their own players. My experience this past season has made me conclude that I would rather go back to FC Porto and be second-choice in my position and fight for my place rather than go out on loan again. I would prefer an outright sale but preferably to a Portuguese team.
What if Bursaspor wants to make your deal permanent?
No! I will be honest with you I don't want to stay there any longer. The way they treated me this past season was totally unacceptable and showed a lack of respect. I was one of their top performers and the stats are there to bear me witness. I gave all my best. I fought for the club and for me to be treated the way I was treated when things were not going well for the team, I cannot stay in the club again no matter how much they offer to pay me.
[CSN checks confirmed Agu is one of his team's leaders in tackles, clearances, interceptions and blocks per game even though he played fewer games. However he also led in fouls per game].
Now you have played in Portugal, Belgium and Turkey, which other league do you have in mind to play in. England?
I don't have the required number of international games to make me eligible for a work permit in England but that's one league I really want to play in. I believe Nigerians watch the Premier League than any other league and it would afford them the opportunity to see me in action more often if I played in England. Though I had some offers from some Championship teams in England last season but I couldn't go because of this work permit consideration.
As a matter of fact, that is why I want to play in Portugal in the coming season. I need to play there for one more season so that I can be eligible for my European Union passport which will make it possible for me to then play anywhere else.
Copyright © 2021 Completesports.com All rights reserved. The information contained in Completesports.com may not be published, broadcast, rewritten, or redistributed without the prior written authority of Completesports.com.