Manchester United manager Jose Mourinho has revealed that Anthony Martial is fit to face Chelsea in Saturday's Emirates FA Cup final but stated doubts still surround Romelu Lukaku.
Lukaku have been recuperating after getting injured against Arsenal in April.
Martial missed United's final Premier League game of the season against Watford after sustaining injury during training.
"Martial is fit and Lukaku we have to wait until the last moment," Mourinho said in his press conference on Friday.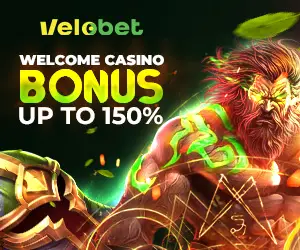 "I don't want to lie to you and say he doesn't play and then plays, so Lukaku we have to wait."
Mourinho said he is expecting a nervy and entertaining final but is not anticipating a high scoring game.
"I still don't understand these words of 'entertaining'," said Mourinho. "You think 6-0 is entertaining? I don't think so.
"I think entertaining is emotion until the end, is open result until the end, is everybody on their seats until the end, both dugouts nervous and tense with the unpredictability of the result, that for me as a football lover, that's entertaining, so I think it's going to be entertaining."
When questioned whether the FA Cup final will determine United's season, Mourinho said: "People can do what they want. The same applies to yourself.
"You can analyse the way you want to analyse and I can analyse the way I want, so everyone is free to go in the direction you want to go
Of course it makes a difference, but one thing is to make a difference and to consider it good or bad because of one match."
On United's impressive records in finals, Mourinho stated: "I think the winning mentality doesn't have to do with records or history in finals.
"Honestly, I think what we did in the past has nothing to do with tomorrow and the records don't play. What plays is tomorrow 11 against 11 and everybody trying to give their best."
And on United's season so far and what the mood is like ahead of the final, the former Chelsea manager said: "When I analyse the work I did and the effort I put and everything we all did in the club – and that includes the most important persons in the club which are the players – I'm not going to analyse them because of one very important match.
"But I know the effort [that has been put in] and I'm not going to change my analysis of the season because of one match, not at all."
"We are not going to see each other for about two months. Tomorrow after the game is goodbye, holiday for some and the dream and the motivation of the World Cup for others.
"But tomorrow after the game is goodbye and see you mid-July for some beginning of [the season in] August for others. So to be here for three days is good, the weather is nice, the place is nice, thank you so much to Watford Football Club for letting us use their facilities for two training sessions.
"Everything is relaxed and calm and we enjoy to be together and as I was saying tomorrow after the match is goodbye."
Copyright © 2023 Completesports.com All rights reserved. The information contained in Completesports.com may not be published, broadcast, rewritten, or redistributed without the prior written authority of Completesports.com.