I HAD posed the question in the headline to my last World Cup diary following the Super Eagles' goalless draw in their opening match against Iran which disappointed their supporters around the world: Can Eagles Redeem Themselves?
Last Saturday night at the Arena Pantanal here in Cuiaba, the Eagles provided the answer in the affirmative: Yes, They Can.
In a very absorbing encounter with Bosnia Herzegovina which both sides needed to win to prevent a premature exit from the World Cup, it was Nigeria that triumphed, thanks to a combination of grit (typified by central defender Kenneth Omeruo), commitment (Joseph Yobo), inventiveness (Michael Babatunde), concentration (Vincent Enyeama), power (Emmanuel Emenike), composure (Osaze Odemwingie) and bravery ( coach Stephen Keshi).
There were also two big slices of luck in the mix. First, an assistant referee wrongly flagged Bosnia's Edin Dzeko's first half goal for off-side. And then, in the final minute of injury time, Nigeria had the right hand goal post to thank for keeping out another Dzeko shot after Enyeama made the initial save.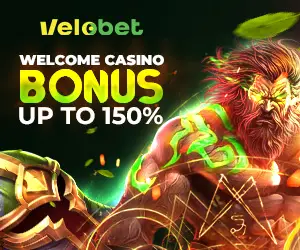 Goalscorer and man of the match Odemwingie was right when he said at the post-match conference that it was a collective effort.
"It was 90 minutes of full concentration by us and that helped us win today (Saturday)," said the Stoke forward. "We enjoyed defending together when we were under pressure and we enjoyed going forward together, too. We played a compact game."
The post-match vibe in the Nigerian camp was obviously so different from that of the first game when the players and officials wore long faces and recriminations were flying around. On that occasion, the key question was what went wrong against Iran? This time, the main poser was how the Eagles mustered such a commanding performance.
"We didn't do much differently," Keshi said to me at the Mixed Zone after addressing the traditional post-match conference. "Remember I told you, Mumini, that Iran made life difficult for us by playing defensive and I was hoping that the Bosnia game would be more open. Today (Saturday) we had more opportunities to express ourselves because Bosnia also came out to play. But I must admit that the concentration level was also higher on the part of my boys. I give them credit."
Keshi did not want to emphasize the changes he made to the starting line-up from the first game against Iran. When asked at the press conference why he had dropped Victor Moses in particular, he only jocularly said "because I'm the boss of the team; they don't call me Big Boss for nothing."
But in truth, his introduction of Babatunde for Moses and Osaze for Ramon Azeez in the starting line-up against Bosnia were decisive. Babatunde was a constant threat to Bosnia with his deft movements and sweet left foot, while Osaze scored the winning goal with a cool finish after initiating the goal-bound play with Emenike.
I had suggested to Keshi in my last diary to "drop Azeez and give Osaze a free role behind Emenike as a makeshift playmaker" and second striker. I don't know whether he read the script but that was exactly how he lined them up against Bosnia and it paid off with a goal. The substitution that I didn't see coming at all was Babatunde for Moses, but how well that one turned out as well.
I was interviewed by Oluwashina Okeleji for OSMI/BON television broadcast and by Colin Udoh for SuperSport just before kick-off. Colin asked whether I was surprised by Keshi's brave substitutions while Shina asked for my expectations from the game.
I told Colin that even though I didn't expect it, I wasn't really surprised by Keshi's dropping of Moses because Keshi had always showed his bravery in dropping big name players just as he did at the 2013 Africa Cup of Nations where he axed his captain Yobo for a young Omeruo in central defense, and made an overnight superstar of a previously unsung Sunday Mba in midfield.
Babatunde went on to prove Keshi right against Bosnia and those who had questioned his choice were apologizing in the social media after just 10 minutes of play.
As for Okeleji of OSMI/BON, I had told him point blank that I was sticking out my neck for an Eagles 1-0 win over Bosnia and I hoped that my neck would still be in place at the final whistle. Happily, it is!
MY DEPARTMENTAL ANALYSIS
GOALKEEPER: Once again, Vincent Enyeama showed why he is one of the best goalkeepers in the world at the moment. That is not a patriotic statement; the facts are there to prove it. He made at least three decisive saves against Bosnia, the most crucial being in the last minute of the game from Edin Dzeko's shot. If Enyeama carries his "Clean-sheetometer" to the next game against Argentina, Nigeria will be through to the second round.
DEFENCE: There were doubts in some quarters about how Joseph Yobo would cope as a starter in place of the injured Godfrey Oboabona. Colin expressed to me the fear of the doubters, but I was adamant Yobo would be fine. He was.
Kenneth Omeruo was a trojan in keeping Dzeko relatively quiet, Amrose Efe improved at right back while Juwon Oshaniwa grew in confidence on the left. Overall, the concentration level was very high in the Nigerian defence especially in the second half when the Eagles sat back and soaked Bosnian pressure to see out their win. A repeat performance against Argentina will be crucial.
MIDFIELD: Ogenyi Onazi was guilty of sloppy marking and repeatedly exposing the back four to Bosnian attack especially in the first half. He improved in the second half and had a rasping shot from 25 yards saved by goalkeeper Asmir Begovic.
Mikel Obi was also guilty of wrong passes at key moments as he drifted in and out of the game.
He looked tired towards the end. Thankfully, both defensive midfielders received great help from the wingers and forwards who provided cover. Osaze and Babatunde were very influential in offensive midfield and initiating attacks. Onazi and Mikel must work harder in the holding roles against Argentina.
ATTACK: Emmanuel Emenike was a handful for the Bosnian defence. His strength proved decisive in the move that led to Nigeria's goal, shrugging off his marker before squaring for Osaze to score. He was however fagged out towards the end and instigated a lot of water breaks as Eagles dragged themselves to the finish line.
As earlier indicated, Osaze and Babatunde were bright spots all night, but same cannot be said, yet again, for the inconsistent and sloppy Ahmed Musa on the right wing. But what do you do about a player if his coach is pleased with him? Musa, in my reckoning, continues to be Keshi's most controversial first team player.
NEXT GAME PLAN VS ARGENTINA
WHILE the Super Eagles are entitled to enjoy the moment of their victory over Bosnia Herzegovina which has reinvigorated their World Cup campaign, they cannot relax yet because they are yet to qualify for the second round outright.
A draw in their final group game against leaders Argentina will be enough to see both teams through to the next round in first and second place respectively. But this cannot be taken for granted. If Iran beat Bosnia and Nigeria lose to Argentina, Iran and Nigeria will finish on four points each and the lottery of goal difference will come into play.
In order to avoid any stupid calculations, the Eagles must avoid defeat against Argentina, full stop. Going by the Argies' performances against Bosnia and Iran, that is a very achievable objective. In fact, with self-belief and raw determination, Nigeria can pull off an unlikely win which will see them topping the group. In this World Cup of dramatic results, nothing can be ruled out.
If I was Keshi, however, my priority will be not to concede any goal. Iran did it for 90 minutes before a moment of magic from Lionel Messi broke their hearts in the 91st minute. If Iran can do it for 90 minutes, Nigeria must be ready to do it for 95! All it will take is focus and total concentration.
Keshi is likely to retain the same starting line-up that was successful against Bosnia because, as they say, you don't change a winning team. But if it was my call, I would be looking deep into my squad again to see if I can discover another "Michael Babatunde" to replace the inconsistent Musa. I'm sorry to sound like a broken record on Musa's case, but he is one player Keshi has never convinced me about.
Congratulations Nigeria on the victory over Bosnia Herzegovina. Good luck against Argentina.
Copyright © 2023 Completesports.com All rights reserved. The information contained in Completesports.com may not be published, broadcast, rewritten, or redistributed without the prior written authority of Completesports.com.