NIGERIANS must hope and pray that the Super Eagles haven't already lost the match even before they enter the pitch for their Brazil 2014 World Cup second round match against France at the Estadio Nacional Mane Garrincha in Brasilia, capital of Brazil on Monday, June the 30th.
Late on Thursday evening, June the 26th, news came out of the team camp in Campinas that the players had boycotted training until their qualification bonus for the Round of 16 was paid.
Friday morning, the team flew out to Brasilia to start preparing for the match reportedly following assurances that the Nigerian minister of sports, Mr. Tami Danagogo was flying in from Nigeria with three million dollars cash to pay them.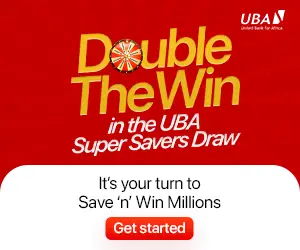 Presumably, the players would have collected the cash before going into the pitch to face Les Blues. It remains to be seen whether the cash boost will motivate them to fly Nigeria into the quarter-finals of the World Cup for the first time, or distract them. As someone joked on Twitter when the sad story of the Eagles boycott broke, African players struggle to run on the football pitch the moment they wear their cash belts!
When I heard the news, my reaction was "the Nigerian malaise hits again!"
"We lost the game before we entered the pitch," I recall former Eagles coach Clemens Westerhof saying after Italy eliminated Nigeria at this same stage of the World Cup 20 years ago at USA '94.
To the watching world, it was a narrow miss, as Nigeria led 1-0 until a few minutes left when Italy equalized and then won the game 2-1 in extra time. But for Westerhof, the outcome was determined nights before. "For you, we came close (to beating Italy) but for me, we lost it when discipline broke down in camp and players were fighting for the money. It was over then."
Nigerians must hope that last Thursday's brief mutiny in Campinas does not have the same impact on the Eagles' fortune against France as the 1994 episode in Boston, Massachusetts had against Italy.
But we've already seen a similar episode at this World Cup having a similar outcome. Our African neighbors, Ghana Black Stars had three million dollars cash flown to them from Accra by their President before agreeing to play their final group match against Portugal.
In this modern age of electronic and mobile banking, I was thoroughly embarrassed to see on Yahoo! Mail a video of Ghana's cash being transported on Brazilian streets from the airport to the team's hotel in a convoy of security vehicles. Even FIFA was so embarrassed that Secretary General Jerome Valke announced that FIFA would intervene in the future to prevent such an eye-sore.
At the time of writing this, it wasn't clear which method Danagogo would adopt to deliver the cash to the Eagles in Brasilia, following the uproar that trailed Ghana's crude approach. But the cash had to be delivered anyway.
Despite the cash in their pockets, though, the Black Stars still failed to shine. In truth, they had a mountain to climb to qualify from their group, having to beat Portugal and hoping that Germany would beat USA. Germany played its part but the Black Stars unfortunately put in their worst performance so far in the competition. Two terrible defensive errors gifted the Portuguese two goals in a 2-1 loss for Ghana that eliminated both teams from the World Cup.
Will Nigeria's fate be different? I guess we have to remain positive and hope, yes. But the Eagles have definitely put themselves in the firing line of critics in what promises to be a crunch game. The cost of failure on their credibility will be high.
FOOTBALL-WISE IT'S A 50-50, BUT….
BARING the self-inflicted money distraction, the Super Eagles would have entered this second round game on equal footing with the French. The World Cup knock-out phase is usually very open and any team that reaches this stage can win it. But France would have a slight edge over Nigeria based on psychological readiness and the statistics recorded so far.
World champions as hosts in 1998, Les Blues have suffered their own blues in the last three tournaments when getting knocked out in the first round as defending champions at Korea-Japan 2002; in Germany 2006 and in South Africa 2010. Their 2010 outing was particularly ignominious as in-fighting among players and officials tore the team apart and they returned home in disgrace.
France seem to have learned from that episode and their greatest strength at this year's World Cup has been team unity. Coach Didier Deschamps said categorically that the reason he didn't bring certain players to Brazil was to avoid any discord and it has worked wonders so far.
France won only one game (against Togo in 2006) in three World Cup outings between 2002 and 2010. But they have won two games here already in 2014, drawing the other one.
France were the third highest goal-scorers in the first round with eight goals behind Holland (10) and Colombia (9) while Nigeria only scored three. France also conceded only two goals compared to Nigeria's three, showing that they have a good balance going forward and defending.
But as we have seen repeatedly, statistics often count for little and it is the team that wants it the most on the day that grabs the victory. Let's face it now: Stephen Keshi's Super Eagles are not a high scoring side, but they don't concede too many goals either. And, for as long as you don't concede a goal in the knock-out phase, the possibility exists always that you can steal a goal at the other end and run away with the victory.
So, my expectation is that France with Paul Pogba of Juventus leading the midfield and the in-form Karim Benzema in attack will see a lot of the ball, but they will not find it easy penetrating the Nigerian defence marshaled by Joseph Yobo and Kenneth Omeruo. France do not have the depth of creative talent that Argentina paraded against the Eagles, but they do have lots of black players with a lot of endeavor. So, both teams will probably neutralize each other in the physical aspects of the game.
Mikel Obi has really not lived up to his billing as Nigeria's midfield lynchpin so far at this World Cup. He has been lethargic, slow, and making a lot of wrong passes. I hope the prospect of a midfield confrontation with the younger Pogba will motivate Mikel to raise his game. Whoever wins that battle may likely win the game for his side.
HOME-COMING FOR KESHI, ENYEAMA
THE France-Nigeria game will be a sort of French reincarnation for Super Eagles coach Stephen Keshi and goalkeeper Vincent Enyeama.
During his playing career, Keshi captained French club Strasbourg between 1991 and 1993 and led them to promotion from the second division to Ligue 1. That was the period he polished his French language, which he had picked up earlier in Belgium, to perfection.
French journalists will be looking forward to the Nigerian coach and former Eagles captain speaking to them in a familiar tongue at the post-match conference in Brasilia. Hopefully, he will be telling them how he out-foxed his opposite number, Didier Deschamps who also was captain of the French team that won the World Cup in 1998.
For Enyeama, the Lille goalkeeper will also be facing familiar friends and foes in Brasilia. Enyeama was the most outstanding goalkeeper in Ligue 1 this past season, pulling off a series of fine saves and clean sheets en route to a record run of unbeaten minutes between the goal posts for his club.
Most of France's key players are based abroad in England, Germany, Italy and Spain so Enyeama may not be quite familiar with those players. But there's also a healthy contingent from the home league and there will be quite some back-slapping for the Nigerian keeper from familiar faces during the pre-match formalities.
ASK BRASILIA, ASK ARGENTINA!
SUDDENLY, I have found myself singing Lagbaja's boastful "Ask Brasilia, Ask Argentina," track again.
As narrated in an earlier diary, I was singing the track animatedly in great expectation at the start of the World Cup. But I temporarily lost appetite for it after the Super Eagles huffed and puffed in their opening game against Iran.
"I switched over to "He's a miracle working God," as we sought divine intervention for Nigeria's survival. God answered our prayer, Nigeria beat Bosnia Herzegovina and my natural response was "Ose o, Ose Baba."
Subconsciously, I resumed humming Lagbaja's track after the Super Eagles lost 3-2 to Argentina in our last group match, but still qualified to go and face the winner of Group E in Brasilia. I suspect that the combination of Argentina and Brasilia in that sequence of events must have reignited my humming of the track.
What will I sing if we beat France? I don't know yet.
VISIT TO THE "GLASS HOUSE"
KUNLE Solaja and I paid a visit to the World Cup headquarters of the Nigeria Football Federation (NFF) in São Paulo a day after the Super Eagles boycotted training in Campinas. An agreement had been reached with players by then, so there was no tension in the air.
Part of the NFF hierarchy are staying at Hotel Branston in downtown São Paulo which serves as the "Glass House" here.
We were received by media officer Demola Olajire, chairman of the media committee, Chief Emeka Inyama and a couple of executive committee members. We stopped over on our way back P1 Travels where we had gone to book our flights to Brasilia.
BRAZIL AVOID A DISASTER
WORLD Cup hosts Brazil narrowly avoided a disaster on Saturday when they escaped defeat by Chile in the first game of the knock-out phase of the tournament.
After a 1-1 draw at full and extra time during which Chile hit the Brazilian cross-bar late on, Brazil won a nail-biting penalty shoot-out 3-2 to crawl into the quarter-finals where they will face Colombia who dumped out Uruguay 2-0 also on Saturday.
Let me make a confession: I was rooting for Brazil primarily because I was scared of the possible repercussion of an early elimination for the hosts. Images of placard-carrying street protestors telling us "Don't Come to Brazil" before the competition started flashed through my mind during the shoot-out. Thank God the win kept them on their leash, at least for now.
I'm cock sure that even FIFA would have been seriously relieved. Phew!
Copyright © 2023 Completesports.com All rights reserved. The information contained in Completesports.com may not be published, broadcast, rewritten, or redistributed without the prior written authority of Completesports.com.