Photo caption: From left to right: Kunle Solaja, Akinloye Oyebanji and Mumini Alao

MY FIRST World Cup experience as a journalist was during Nigeria's debut at the United States of America (USA) in 1994. That was 20 years ago. Whao! How time flies.
Since then, the tournament has moved around several continents with stop-overs in France (1998), Korea/Japan (2002), Germany (2006) and South Africa (2010) with varying degrees of success in organization. But one thing has been constant: exciting football.
It is the first time since the 1994 experience that the Mundial is returning to the Americas, this time, to the Southern Hemisphere of the "twin continent", North and South America. South America presented only one candidate to FIFA eight years ago as their host designate: Brazil, the land of football.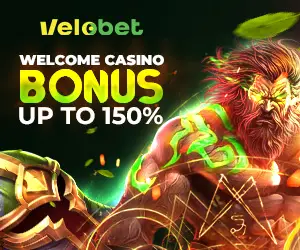 I arrived the Guarulhos International airport in Sao Paolo, Brazil on Monday night after an approximately eight-and-a-half-hour flight from Lagos, with a stop-over in Lome, Togo in between. When I boarded the Ethiopian Airliner Boeing 777-200 LR in Lome, I initially thought I had mistakenly entered a huge supermarket in China as I was met by a sea of Mandarin faces already seated in the 315-passenger wide-bodied plane. One of the air hostesses later confirmed my guess that the flight originally took off from Beijing.
No, China have not qualified for the World Cup finals. But a lot of their people are already here in Brazil on holiday to enjoy the World Cup, just like people from other nations across the world.
On the trip with me from Lagos were many other Nigerian journalists, notably Kunle Solaja of Soccer Star and the duo of Akinloye Oyebanji and Paul Ogazi from the Nigeria Television Authority (NTA). There was also a lecturer from Imo State Polytechnic. In Lome, we were joined by some Camerounian journalists who flew in from Douala. We were welcomed in Guarulhos by very warm Brazilian immigration officials. In fact, we were ushered through a fast lane specially created for accredited World Cup guests to speed up our airport formalities.
For many, including yours truly, it has not been a straight-forward decision to make the journey. Images of Brazilians rioting in the streets and threatening to disrupt the tournament in protest of the high cost of organizing it have been less than comforting. One particular woman has stuck in my memory because of the chilling message she passed to the world on the poster she was carrying: "Don't Come to Brazil!"
Well, we are here now and we can only hope that the woman and other protesting Brazilians will not take matters into their own hands.
FIFA expects all the anger on Brazilian streets to disappear once the football extravaganza gets under way with the opening match between the home country and Croatia. And if the Celecao goes on to win the world title for the sixth time, all the street riots will be replaced by street parties.
Twenty years ago at USA'94, Brazil were crowned champions in North America. From the little I have seen of Sao Paolo streets since my arrival, I can already imagine what a big party there will be if the yellow and gold win again on July 13 in South America.
Welcome to the Land of the Samba.
Come Tour With Me….
The above serves to welcome Soccer Talk readers to my World Cup Diary. I shall be sharing my experiences with you as I move around this vast land, baring any hinderances. Traditionally, Soccertalk is a weekly column but I hope to write as frequently as possible – everyday or every other day- throughout the World Cup.
Stay tuned…
Copyright © 2023 Completesports.com All rights reserved. The information contained in Completesports.com may not be published, broadcast, rewritten, or redistributed without the prior written authority of Completesports.com.