By Nigerian Arsenal Blogger, @Orayyaar:
Isn't it amazing how we were all sulking and raining curses on Monsieur Wenger, the whole team, the board *cuz they didn't give us money to buy good players.lol* and Wojciech Szczesny in particular after that loss to Southampton on New year's day. The whole team seemed a mess back then and were wallowing somewhere in 5th position on the table.
Fast forward a few months and yes!, we are out of the Champions League but then, 15 wins out of 17 games, 8 wins on the bounce in the league and cementing our place in second on the table. Some are even already of the opinion that we could push Chelsea for the title if we keep this form up.
One of those few, include our man of the moment, Olivier Giroud or should I say one of our men of the moment since we have many in form players now.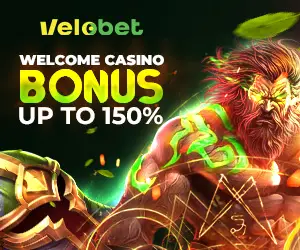 For one reason or another, the juju people in France have told Olivier that Chelsea would flop and drop crucial points starting from the game against us in two weeks and then the mighty Arsenal would move to the summit of the table and finish the season as EPL champions.
'You can't play your best football every game. We tried to be focused on not conceding and it's one more clean sheet,' Giroud said proudly.
'As long as we were winning the game I don't think we were in too much danger. We are really pleased.
'If we had been told we would win this game 1-0 I would have signed for it straight away. Burnley played really tough against us. It was a big fight.
'We know about the record of the Invincibles. It's really good for us to be near that and I'm really proud to take part. But we don't want to stop here. We want to carry on and keep this good run going until the end.'
If Arsenal manage that, Jose Mourinho might have a far tighter finish to the title race than he could have anticipated a couple of months ago.Wenger has even found his own Claude Makelele in 23-year-old Frenchman Francis Coquelin who sat in front of the back-four and kept Burnley's chances to a minimum on Saturday. Club legend Thierry Henry even gave him a new nickname 'The Detective' for the way he sensed danger and snuffed it out.
'I always knew I could do a job for the team. I just needed a chance to show it,' said Coquelin, who was sent loan to Charlton earlier this season.
It's ironic that having preached the beautiful game for nearly two decades Wenger has finally found a couple of warriors in Laurent Koscielny and Coquelin that hark back to the Tony Adams era but then I love it that way and I believe we all do; playing our beautiful football but still having some hard knocks in the team, isn't that what we have a while now.
We might be rejoicing about our current position but one man somewhere doesn't feel satisfied with just finishing second. His name is Ivan Gazidis.
Gazidis says the Premier League is 'going to become more competitive which is going to be more challenging for clubs like us.'
'We are not happy but we are going to keep pushing to the end and see how far we can go,' said Gazidis.
Idon't know about Gazidis but let me reiterate the fact that come end of this season, a 2nd place finish and the FA cup would be just fine by me and a host of other people if I am permitted to speak their minds.
In other news, it's the annual or is it tri-annual*if there is anything like that* Sign-Dat-Thing Festival at the Emirates when we have to all watch and wait as Walcott drags his contract renewal with the club.
The English forward who has just over a year on his current 90,000-a-week deal and it is believed that he would open contract talks in about two weeks. Quick advice to uncle Walcott who has fallen down the pecking order at the Emirates and can't seem to get a game even in the absence of The OX, please sign the contract already and stop using it to make news for yourself.
Still on Walcott who was our one time fastest player before being displaced by one of our revelations of the season, Hector Bellerin. Both of them have been challenged to a race by a distressed sprinter who claims that the news of Bellerin being faster thanUsain Bolt is total bullocks.
Sprinter Richard Kilty has challenged both Hector and Theo to a race, betting £30,000 that he can beat both of them.
Taking to Twitter, he said
"Media claiming @HectorBellerin can run 4.42 over 40m. Absolutely no way. Are these journalists complete morons!
"I will put£30,000 on the line to race @HectorBellerin& @theowalcott any sprint distance, any time, any place, anywhere. The race will be over very quick. So if they put their money down I will gladly show everyone they cannot sprint as fast as the media claim."
That's all I have for now. Am out.*drops pen*
Oops! Who writes with a pen nowadays*drops laptop; laptop breaks*
A short version of this post first appeared on the Nigerian Arsenal blog – Misterspruce.com.ng – and was written by @Orayvaar. Follow Misterspruce1 on Twitter or on Facebook. Sign up hereto win Arsenal jerseys here.
Copyright © 2023 Completesports.com All rights reserved. The information contained in Completesports.com may not be published, broadcast, rewritten, or redistributed without the prior written authority of Completesports.com.