By Solomon Ojeagbase, Sao Paulo Brazil:
I am sure everybody wants to get a sneak peek into what is going on in Brazil. I have just read Mumini Alao's Soccer Talk and I quote one of his loyal readers;
"OGA (Boss), you seem to have converted your World Cup diary into
analyzing the Super Eagles matches only. We like the analysis but we
want the diary to also continue simultaneously. I'm sure I speak the
minds of our readers who are enjoying your interesting snippets from
Brazil. Please don't be tired." — Bayour Issah, Ilorin.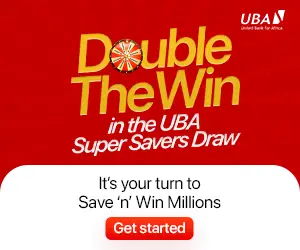 The aforementioned quote gave me the motivationto share my own experience at the Sao Paulo FIFA Fan Fes. It was a Monday June 23 morning. I woke up to a bright sunny morning, did the necessary and went to have breakfast. Everyone at the hotel were discussing the Cameroon-Brazil match. This informed how my day was going to be like.
I quickly had breakfast and convinced my colleagues that  we go to the mall to get a Brazil jersey. He obliged and in 15 minute we were at the West Park Mall. I bought a Brazil jersey wrote my name on the back and was evident I was ready for the day.
When we got back to the hotel, we stayed back a little bit and watched previous matches and analysis on TV, did some work and  got ready to grace fan fest.  When we arrived there it was a busy atmosphere and there were a lot of people from different countries especially Brazilians. Not surprising, it was their day.  It was only normal for them to come out in mass to support their beloved country. Most of the fans had jerseys with Neymar Jnr inscribed on the back.
We were to get in as press men so we went to get our accreditation. Luckily for us, the woman attending to us could speak english, as the lingua franca in Brazil is Portuguese. I thought that would make our accreditation easy but she insisted we were only allowed to bring in two persons per news organization. We had to decide amongst ourselves who was going to watch the match. We decided and did our accreditation, then she introduced us to one of the volunteers who was going to assist us in our coverage as a translator.
It was ecstatic as the crowd was fully behind their team. Fire crackers went off and a lot of vuvuzela noise even though people were not allowed to take it into the venue. The match started with the anthem and we could only hear the Brazilian anthem roared by the crowd and there was just about a handful of Cameroonians at the venue. They were overshadowed by the Brazilian fans.
The match was as exciting as watching it live at the stadium itself, the celebrations and
the jeers were overwhelming. The match ended 4-1 in favour of Brazil and Neymar netted twice. I look forward to going for another fan fest before the end of my stay in Brazil.
Coming soon video of FIFA fan fest on YouTube watch, enjoy and don't
forget to subscribe: https://www.youtube.com/user/completesportstv
Copyright © 2023 Completesports.com All rights reserved. The information contained in Completesports.com may not be published, broadcast, rewritten, or redistributed without the prior written authority of Completesports.com.