Ahead of his Commonwealth title fight against English-born Sam Sheedy on March 24 2017, Nigeria's fast rising boxer, Rasheed Abolaji (A.K.A. Afonja Warrior), in this exclusive interview with Completesportsnigeria.com's JAMES AGBEREBI, talks about his chances in the fight, his amateur boxing days and how a slap from a stranger influenced his decision to take to boxing as a career. Excerpts….
Tell us your full names your weight category and the titles you currently hold?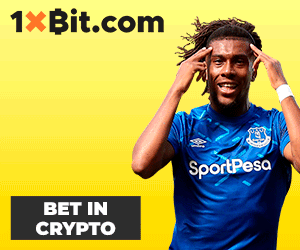 My name is Rasheed Afonja, A.K.A. Afonja Warrior. I am the current national and West African middleweight champion.
You have a big fight coming up later this month in England. Tell us about it?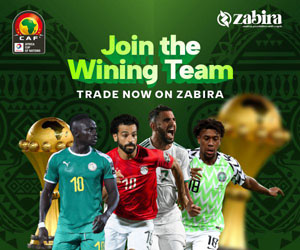 Glory be to God because I will be fighting English boxer, Sam Sheedy, come 24th of March, this year for the vacant Commonwealth title in England.
The fight would have taken place earlier, but it was postponed. So I have been preparing myself and right now, I am in good shape. And I am promise Nigerians that I will knock him out in round five and bring the belt home.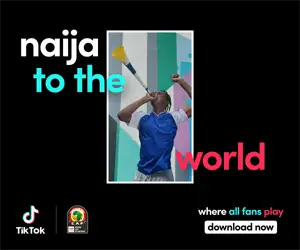 Did you ever believe that this opportunity will come early in your professional boxing career?
Anybody that is always advised to put in more efforts in whatever he is doing, that person should take the advice serìously. I remember people used to advise that I put in more effort in my training because nobody knows tomorrow. I would say I am very lucky to have gotten this opportunity because it is not easy for one to be picked to go and fight abroad. And I will like to thank the organisers of GOtv Boxing Night because without them, who is Afonja Warrior?.
You will be fighting in a different environment compared to your fights at GOtv Boxing Night where you actually became popular, are you not scared?
I am not scared because I am a strong person. I have faced boxers who had better records than me and I defeated them. The guy I want to fight in England has a better record than me. He has 17 wins and two losses and I have 11 wins out of 11 fights. In terms of the environment, I have faced different crowd. I have fought in Ghana and different parts of Nigeria. So, I am not afraid.
How did your family receive the news that you will be going for an international fight in England?
They were very happy for me. And like I said, I am very lucky to be chosen from Nigeria to go and fight in England. And I promise that I will be back with the belt.
When are you traveling to England for the fight?
We should leave for England next week Monday or Tuesday.
When did you get into boxing?
I started boxing in 2009. I fought in the amateur category where I made good records. I fought in national championships. I was at KADA 2009 National Sports Festival where I got to the quarter-finals. I won silver and bronze at different competitions.
Were you ever invited to the national camp ahead of a major competition?
No, I was never called to the national camp. Though I did all I could to get a callup, but unfortunately, invitation never came.
Why did you decide to become a boxer? Why not a footballer, wrestler or something in athletics? Why boxing?
Honestly, I never believed that I will become a boxer or even have a shot at a world title. Before I became a boxer, whenever I saw young boxers training, I would feel as if they weee just wasting their time. But a day came when somebody, a stranger, gave me a dirty slap which instantly forced me to have a rethink about boxing, and I ran to start at a boxing gym.
So to think that it was the slap I received years ago that has now made me a national champion and someone who is about to fight for an international title, I thank God for it. Also, I thank the man that slapped me because if not for the slap he gave me, nothing else would have pushed me to boxing.
Can you recollect what led to you being slapped back then?
I can't remember what actually happened, because it was a long time ago. But I am happy that the slap has made me what I am today.
Abolaji, It's nice talking to you
It's a pleasure, thank you.

Fastest Paying Betting Site in Nigeria
: Grab your 140% First Time Deposit Bonus Now —
www.Sportybet.Com
Copyright © 2021 Completesports.com All rights reserved. The information contained in Completesports.com may not be published, broadcast, rewritten, or redistributed without the prior written authority of Completesports.com.